Wall Street Journal Does A Piece On The Poker Brat – Phil Hellmuth
The Wall Street Journal (WSJ) is one of the most popular newspapers in the United States and circulates to close to 3 million subscribers. The newspaper recently did a story on legendary poker player Phil Hellmuth and his recently published autobiography 'The Poker Brat'. It's not every day that the…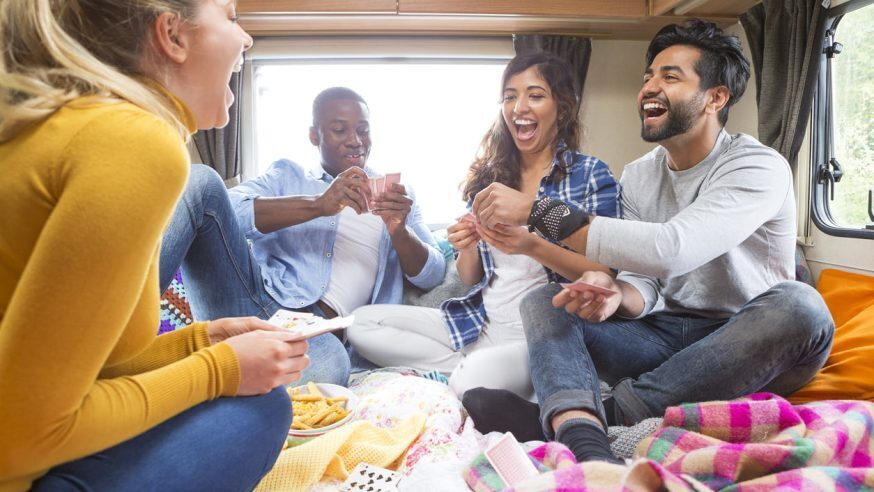 The Wall Street Journal (WSJ) is one of the most popular newspapers in the United States and circulates to close to 3 million subscribers. The newspaper recently did a story on legendary poker player Phil Hellmuth and his recently published autobiography 'The Poker Brat'. It's not every day that the WSJ decides to do a story on a poker player and the piece is testament to what hall of famer has accomplished and done for the game of poker.
Phil Hellmuth's Credentials
Hellmuth captured the attention of the poker community when he won the Main Event at the 1980 World Series of Poker (WSOP). Since then he has gone on to win 14 WSOP gold bracelets, the most by any poker player. He was inducted into the Poker Hall of Fame (PHoF) in 2007 and would continue to win consistently at the poker tables. He won the 2012 World Series of Poker Europe (WSOPE) Main Event and based on the Hendon Mob has won a total of $21,399,093 in career prize money and is ranked 6th in the all time money list in the United States and 8th in the all time money list in the world. He won his 14th WSOP gold bracelet in 2015.
Mr. Hellmuth as the WSJ refers to him throughout the article has spent nearly 3 decades playing poker and is still very passionate about poker. One of the greatest challenges that every professional poker player has to confront is being consistent at winning and that is one thing that Hellmuth has been good at. He did have a trying time in the late 2000s but he believes a turnaround happened when he started changing his words.
The hall of famer told the WSJ that he used to have an email handle that read 'tryingtobethegreatest' and went he thought about the email address, it did not sit right with him and so he changed it to 'beingthegreatest'. He said prior to him changing the e-mail address, he wasn't winning anything but once the change was made, he started smashing it at the poker tables.
Now that can come across as a bit of hokey-pokey to those who are analytical thinkers but Hellmuth says that he is a big believer in the power of words and the impact that they have on an individual's mindset and future. The 54 year old poker pro wanted to add to this WSOP gold bracelet collection at the 2017 WSOP but was unable to bring that 15th bracelet home. He recently published his autobiography called 'The Poker Brat' where he goes into depth about his journey as a poker player and highlights both the highs and lows that he has faced in his professional as well as his personal life.
Early Days
Phil Hellmuth's dad did not want his son to take up a career as a professional poker player. His dad was highly qualified with an MBA and a PHD and wanted his son to focus on his education. He once told him that being a professional poker player is the same as being a drug dealer – both were high risk professions. However Phil did not heed his father's advice and went on to pursue a game that he loved and the rest is history.
Colorful Personality
Phil Hellmuth has never been one of those quiet players who at the table. There are numerous videos of him on YouTube using colorful language and getting into the thick of the action. That fiery temperament has been toned down over the years but it also helped bring him a lot of recognition and make him stand out from the crowd. Hellmuth has been one of the most recognized poker players in the world for a long time and he is friends with some of the most prominent businessmen and celebrities in the world.
Marriage
Hellmuth opens up about his marriage in the book and talks about occasions on where he and his wife almost divorced. The two of them have been together for over 27 years and Hellmuth believes his marriage is one of the reasons why he has been able to be successful at poker and have a quality life.
Poker pros and amateurs who would like to learn more about the legendary poker pro and gain insights into the highs and lows of one of the greats, will enjoy the Poker Brat.