Vitaly Lunkin Wins EPT €50,000 Super High Roller Event
The first tournament of the tenth season of the European Poker Tour (EPT), the €50,000 Super High Roller event, came to an end on Sunday, with Vitaly Lunkin becoming the champion and winning this season's first big championship title, a Shamballa bracelet, and a first-place prize…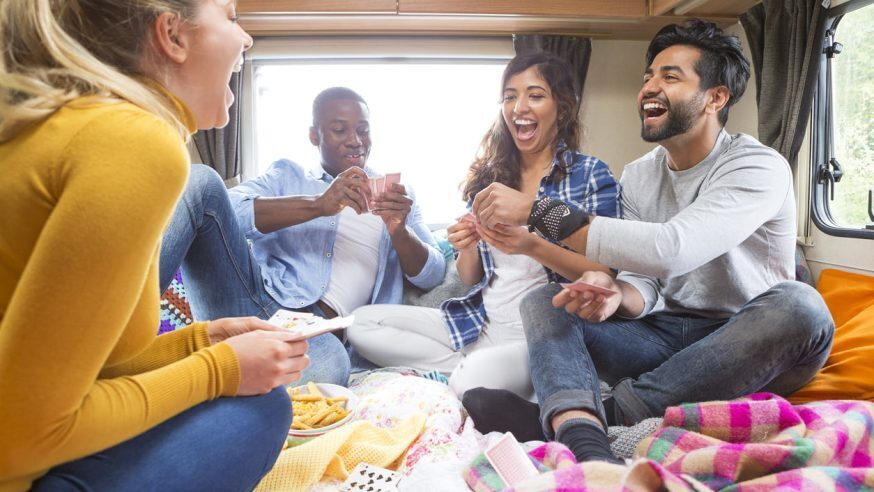 The first tournament of the tenth season of the European Poker Tour (EPT), the €50,000 Super High Roller event, came to an end on Sunday, with Vitaly Lunkin becoming the champion and winning this season's first big championship title, a Shamballa bracelet, and a first-place prize of €771,300.
Click Here For Sites Still Accepting USA Players
The Super High Roller tournament had a field of 51 high rollers, of who eight made it to the final table. One of the finalists would have to leave the table with nothing as the pot would be shared among only seven finalists. The eight finalists were Lunkin, Timothy Adams, Mike McDonald, Steve O'Dwyer, Fabian Quoss, Erik Seidel, David Benefield, and Old Schemion, who held the largest stack of chips.
The final table results are as follows: Champion Vitaly Lunkin went home with the first-place prize of €771,300, and runner-up Erik Seidel got the second biggest pot of €557,100. The players who finished third and fourth were Steve O'Dwyer and Mike McDonald, who won pots of €355,100 and €269,400, respectively. The players who finished fifth and sixth were David Benefield and Ole Schemion, who won prizes of €208,150 and €159,200, respectively. The player who finished seventh was Fabian Quoss, who won €128,515.
Timothy Adams, who had begun the final table action with the shortest stack, was the first to fold. Since Adams finished eighth, he could not get a share of the pot, but the seven players left at the table were guaranteed a share of €128,515.
When the heads-up match began between Eric Seidel and Vitaly Lunkin, Seidel held the larger stack and the match lasted for a long time. Finally, Lunkin managed to pull himself ahead of Seidel and the latter fought back fiercely. The poker battle between the two players was tough till the final hand was played in the 24th level. Seidel who was on the button studied his hole cards and then bet his entire stack of 2,140,000 chips. Lunkin responded by studying his own cards and then calling. At that point of time, Seidel had a King of Diamonds and a Queen of Clubs while Lunkin had an Ace of Clubs and a Five of Hearts. The flop revealed a Six of Spades, an Ace of Spades, and a Six of Clubs, and when the fourth street turned up an Eight of Clubs Seidel knew it was over. The two players shook hands and Seidel took home his second-place prize of €557,100.