Virginia Introduces New Bill To Tap Lucrative Sports Betting Market
The state of Virginia is preparing to move into the regulated sports market joining a long list of states looking to tap into the lucrative industry. House Bill 1638, which was pre-filed by Delegate Mark Sickles, is hoping to generate jobs despite the absence of casinos and racetracks in the…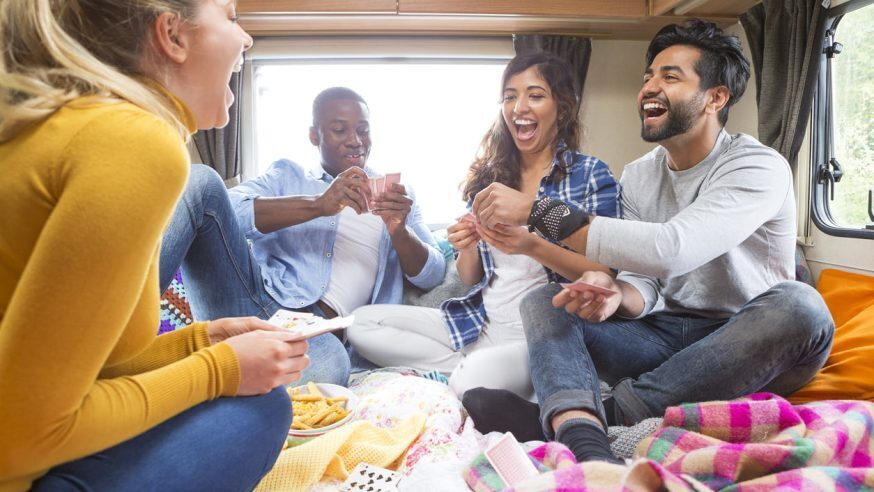 The state of Virginia is preparing to move into the regulated sports market joining a long list of states looking to tap into the lucrative industry. House Bill 1638, which was pre-filed by Delegate Mark Sickles, is hoping to generate jobs despite the absence of casinos and racetracks in the area. Sports betting in a regulated environment will also enable the state to impose appropriate taxes which will then contribute huge sums to state coffers.
Bill Only Allows Online & Mobile Wagering
While other states are going all-in for sports betting, the Virginia sports betting bill comes with a slight twist – it won't allow in-person wagering. The new bill identifies a sports betting platform as anything that can be accessed via the Internet which allows punters to place sports bets. It may come in the form of a website or app which is also accessible through wireless or mobile communications technology.
Among other prohibitions is the exclusion of collegiate and professional sporting events that involve teams from Virginia. Those taking part in a professional sports event including coaches, trainers, competitors, employees, referees or team owners are also not allowed to place a sports bet. The new market will fall under the oversight of the state lottery.
State To Impose 15 Percent Revenue Tax
Under the proposed bill, the state would issue up to five sports betting licenses for 3 year periods. The initial sports betting licensing fee will cost operators $250,000. Renewal of the license will cost an additional $200,000. The state will impose a revenue tax of 15 percent on sports betting operators and 2.5 percent of that will go directly to the state lottery as an "administration fee".
In line with the new bill, a "Major Research Project Sub-Fund" will be set up and will take the largest chunk (95 percent) of the sports betting income. The fund will be used to finance research projects at state universities, which coincides with Sickles' current position as a representative on the state's Appropriations Subcommittee on Higher Education.
Promising Market in Virginia
The sports betting market in Virginia has great potential according to Oxford Economics. A study by the global forecasting firm suggests the net revenue from sports betting could reach $380 million annually with a $5.2 billion betting handle, which means close to $60 million will be generated by the 15 percent tax rate.
The state lottery will receive 2.5 percent from this amount. Among other benefits the state lottery is poised to get from the new partnership is the launching of a web-based betting system that would pave the way for lottery tickets to be sold online, leading to more sales. While the proposal does not include royalty fees to be paid to sports leagues wither by the lottery or the state, a small share of the revenue will be allocated to help people struggling with gambling addiction.
Alternative Proposal
As the state considers Sickles' Bill, Sen. Chap Petersen, another Virginian Democrat also plans to bring a similar legislation to the table but Petersen said he will propose another way of distributing the taxed revenue.
Rather than supporting the universities mentioned in Sickles' proposal, Petersen aims to give the allocation to state community colleges under a proposed "Virginia Sports Gaming Tuition Reduction Act". Under Petersen's proposal, sports betting will not be limited to online platforms. He wants it to become part of a social entertainment package.
Petersen said he wants people to actually get out and spend money rather than stay confined within the four corners of their room placing bets with their pajamas on.
Sports Betting Booming in Mid-Atlantic
Regulated sports betting is already up and running in West Virginia, while Maryland, North Carolina, Tennessee, Kentucky and Washington D.C. are also considering joining in on the action . The United States could very well have the mid-Atlantic region as its sports betting hotbed.
For sports betting to be in full swing, a law needs to be passed, alongside the creation of a set of regulations. It took West Virginia just under half-a-year to all that. HB 1638 will be debated at committee level on January 9, 2019, during the state's opening legislative session.