Vanessa Rousso to Feature in Big Brother Season 17
The cast for the seventeenth season of Big Brother, the popular CBS reality show, as announced a week before the show premiered on June 24, includes Vanessa Rousso, the popular female professional poker player. Rousso will be joined by 14 housemates along with Da'Vonne Rogers, a 27-year-old…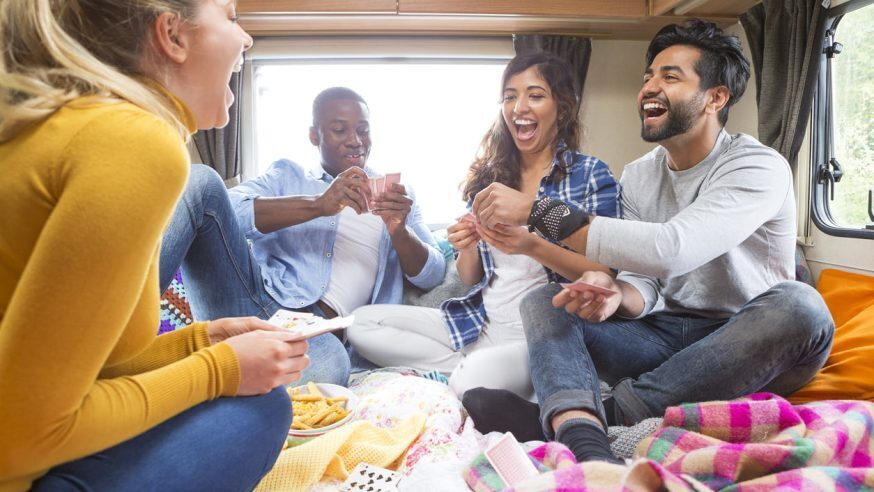 The cast for the seventeenth season of Big Brother, the popular CBS reality show, as announced a week before the show premiered on June 24, includes Vanessa Rousso, the popular female professional poker player.
Rousso will be joined by 14 housemates along with Da'Vonne Rogers, a 27-year-old poker dealer.
Rousso's spokesperson told PokerNews.com that the pro "has no access to any type of social media … she is in big brother."
Click Here For Sites Still Accepting USA Player
HendonMob shows that Rousso has won $3,530,832 playing live poker tournaments, a fact that puts her in the fifth rank in the all-time money list for poker women. She won her biggest cash prize of $700,160 in 2009 when she won the European Poker Tour (EPT) Final of €25,000 buy-in High Roller tournament.
Rousso also finished in the third place in the World Poker Tour (WPT) 2010 Doyle Brunson Five Diamond World Poker Classic and won a prize of $358,964. She won the WPT 2006 Borgata Poker Open $5k buy-in No Limit Hold'em tournament and took home a prize of $285,450.
Her Big Brother bio has the following to say: "She's a tomboy who has always been extremely competitive, whether it's playing lacrosse in high school or beating men and women all over the world at the poker table. Being in a male-dominated industry, Vanessa isn't easily intimidated and is used to keeping her emotions in check, which will help her keep her eye on the prize. She's perfected the art of bluffing and knows that she can manipulate her Houseguests however she sees fit while living in the Big Brother house."
Rousso, aged 32, is going to be the second oldest in Big Brother's cast of characters. Each house guest will be cut off from the rest of the world and pitted against the others. Hidden cameras will capture their activities and the first-place prize of $500k will be awarded to the house guest who survives. Every week, a house guest is eliminated, and when just two of them are left, a jury of eliminated house guests will cast votes to determine a winner.
The producers have introduced a poker pro and a poker dealer in the cast on purpose, possibly with hopes that Rogers will ultimately recognize Rousso. Although the two will make the show interesting, it cannot guarantee success for the show, which will be broadcast thrice weekly. Only time can tell how long Rousso will survive in the show.