US to Witness New TV Poker Boom
TV networks, which had given a great deal of coverage to live poker events for nearly one decade, lost interest in poker for a few years because of unfriendly poker laws. But now that US states are rushing to legalize intrastate online poker and moves are…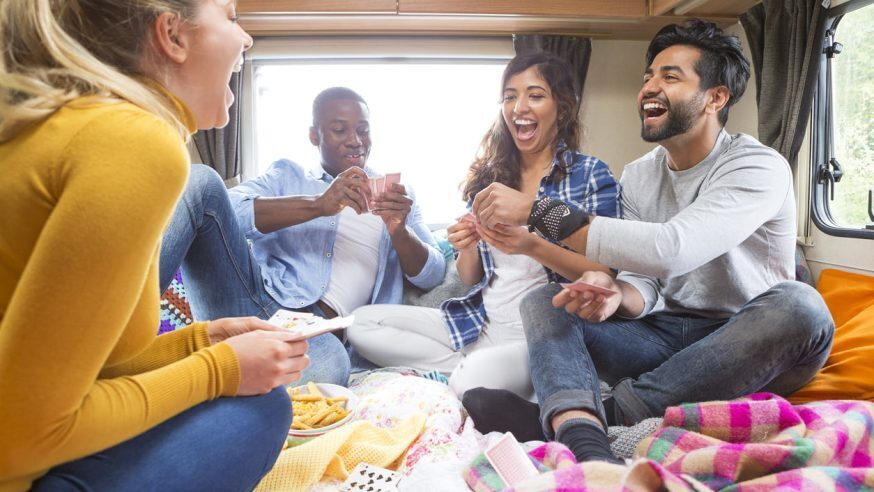 TV networks, which had given a great deal of coverage to live poker events for nearly one decade, lost interest in poker for a few years because of unfriendly poker laws. But now that US states are rushing to legalize intrastate online poker and moves are being made to legalize poker at a federal level, TV poker is expected to return.
Click Here For Sites Still Accepting USA Players
Jamie Horowitz, vice president (original programming and production) for ESPN, said: "Online poker will introduce a lot of new people to the game and I think that will bring another big wave to television." ESPN covers the internationally acclaimed World Series of Poker (WSOP), which is now in progress in Las Vegas. The TV channel will show 26 WSOP segments, beginning July 23.
Besides, CBS's Showtime will present a TV poker show for the first—"All In – The Poker Movie," a documentary produced in 2009 about how poker became part of US mainstream culture.
TV executives, Hollywood agents, and poker executives have been holding meetings on airing new TV poker shows, ranging from reality shows featuring female poker players to shows on new online poker rooms. Experts, however, have cautioned that TV poker can become a thing of reality once again only if more and more US states legalize online poker. So far, only Nevada, Delaware, and New Jersey have done so.
Alec Driscoll, director (gaming development) for American Casino and Entertainment Properties LLC, said: "Although online gambling may only have momentum in three states right now, it could be a great lead-in for programming."
The TV poker show boom, which began in 2003, was chiefly due to offshore online poker rooms such as PokerStars, which sponsored such shows and purchased TV times to run their own shows. But TV poker shows were cancelled when the federal government cracked down on major offshore online poker rooms on April 15, 2011.
According to Media Valuation Partners Principal Larry Gerbrandt, the previous TV poker boom drove a large volume of player traffic to offshore online poker sites. He voiced his opinion that new licensed and regulated online poker rooms in the US can attract new players by investing in TV poker.
Currently, networks such as E! and Tollin Productions are in the process of making reality shows on female poker players. Similarly, licensed online poker companies in the US are seriously considering TV opportunities; and Ultimate Bet has already begun discussing the issue with various networks.