US States Face Hurdles to Forming Interstate Online Gaming Compacts
The US federal government has been unable to legalize online poker, and in the meantime, a few states have already gone ahead and legalized intrastate online poker. They are now mulling over the idea of forming interstate online poker compacts to merge player pools and increase liquidity,…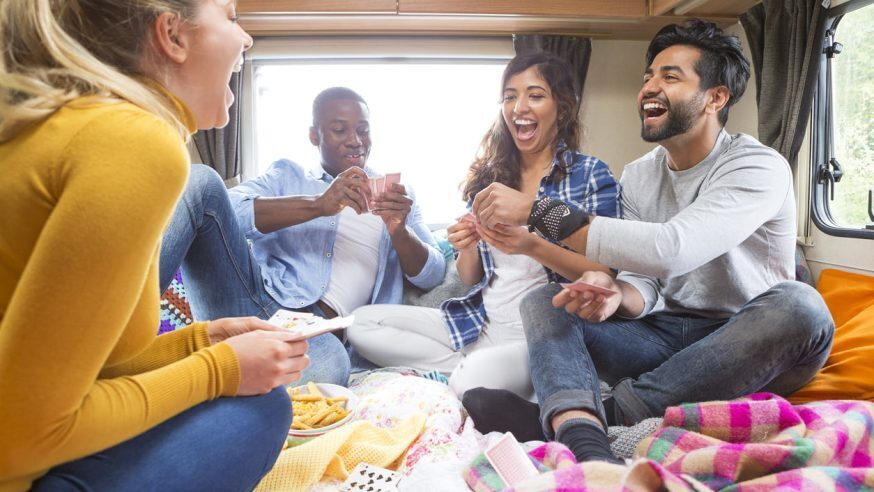 The US federal government has been unable to legalize online poker, and in the meantime, a few states have already gone ahead and legalized intrastate online poker. They are now mulling over the idea of forming interstate online poker compacts to merge player pools and increase liquidity, but this is easier said than done. States have to address a number of issues before they can successfully form interstate gambling compacts. Here are a few of those issues.
Click Here For Sites Still Accepting USA Players
Before forming interstate online poker compacts, the most ideal method of rake allocation must be determined as it impacts promotions and tax rates. Currently, five methods are used to allocate rake among players, and each has its own disadvantages and advantages.
Online poker rooms hold money that players win and lose in each hand in a "clearing house" till all sessions end. These funds are then settled on a daily, monthly, or weekly basis. Before forming interstate online poker compacts, issues such as payment frequency, distribution of interest on funds won and lost, and others need to be resolved.
Interestingly, not all states that have legalized online poker have "bad actor" clauses, preventing online poker companies that have continued offering poker services in the US after the passage of the Unlawful Internet Gambling Enforcement Act (UIGEA) in 2006 from getting a license in the state for a specific period of time. The absence of a uniform online gambling law will make the formation of interstate gambling compacts very difficult. For instance, Nevada's gambling regulations have a "bad actor" clause, but New Jersey is open to issuing online poker licenses to all suitable companies, including the "bad actors."
Currently, Nevada has tough software testing requirements, owing to which it took a long time to approve Ultimate Poker. On the contrary, New Jersey claims to have developed methods enabling it to approve online gambling software programs in around 5 months. Nevada needs several months to approve even the smallest software upgrades. If Nevada and New Jersey want to form a compact, they have to first iron out this software testing issue.
Another issue that states will have to address is how to deal with banned players. A player banned from land-based casinos in one state will also be banned from online casinos licensed and regulated by that state. While forming compacts, states should decide how to deal with players banned in one state, but not in the other.