US State-level Online Poker Legalization Continues
The first licensed and regulated online poker room was launched in Nevada two years after the US federal government cracked down on major online poker rooms Full Tilt Poker and PokerStars and forced them out of the US online poker market. Ultimate Poker, the first legal…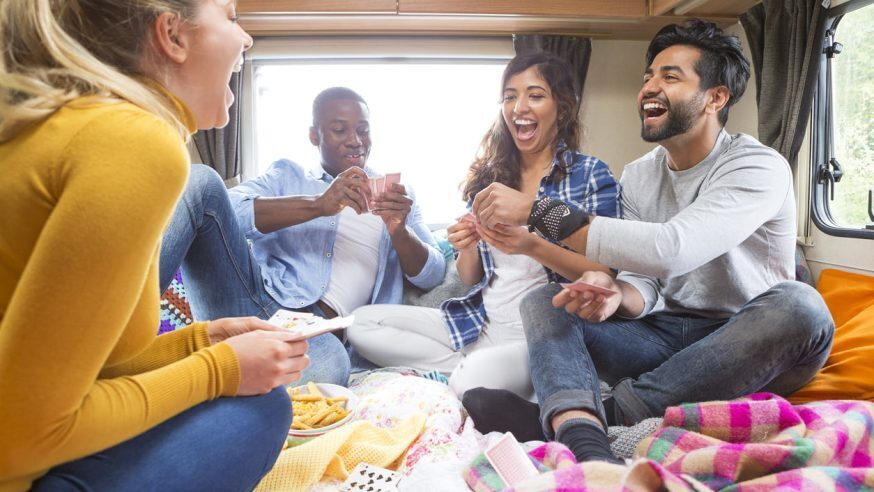 The first licensed and regulated online poker room was launched in Nevada two years after the US federal government cracked down on major online poker rooms Full Tilt Poker and PokerStars and forced them out of the US online poker market. Ultimate Poker, the first legal online poker room in the US, recently completed its trial period.
Click Here For Sites Still Accepting USA Players
Ultimate Poker allows only Nevada residents to register for its real money online poker services. According to Nevada regulations, players are required to be located in Nevada in order to play at Ultimate Poker, which means that visitors to Nevada can also play at Ultimate Poker as long as they are in Nevada. The online poker site does not accept non-Nevada players.
Nevada will not be the only state with a legal online poker room for long. States such as New Jersey and Delaware are on the verge of launching legalized online poker products.
Offshore online poker rooms Absolute Poker, Full Tilt Poker, and PokerStars had a large number of US players in their customer base. But things changed when the feds cracked down on them on April 15, 2011, seized their domain names, and charged their chief executive officers with illegal gambling, money laundering, and bank fraud. As a result, a large number of players could no longer access funds in their accounts.
The federal government had been using the Wire Act of 1961 for a long time to criminalize several forms of online gambling. But the Department of Justice (DoJ), in Dec 2011, announced that the Wire Act is applicable only to online sports betting, not to online poker and online casino gaming. This gave individual US states the opportunity to legalize and regulate online gambling in their jurisdictions.
Speaking about gambling regulations in Nevada, Walters Law Group MD Lawrence G. Walters said: "Nevada has issued some licenses, but the applicable regulations prohibit non-residents from actually playing for real money. All licensed poker software is required to have robust geo-location verification built in. So it is unlikely that a non-resident will be able to participate, unless they are skilled hackers."
Regarding federal-level legalization of online poker, Walters predicts that it is unlikely in the current session. He says: "Federal legalization could occur by attaching a stealth bill to some omnibus piece of legislation. While anything is possible in the realm, it is more likely that the states will tackle the legalization issue—one at a time."