US District Court Settles Wire Act Case for IGT
On the surface, it would appear that interstate online poker is already legal. Nevada, New Jersey, and Delaware are linked by the Multi-State Internet Gaming Agreement. And Michigan just signed on to it this year, allowing it to prepare for its operators to share online poker player pools across state…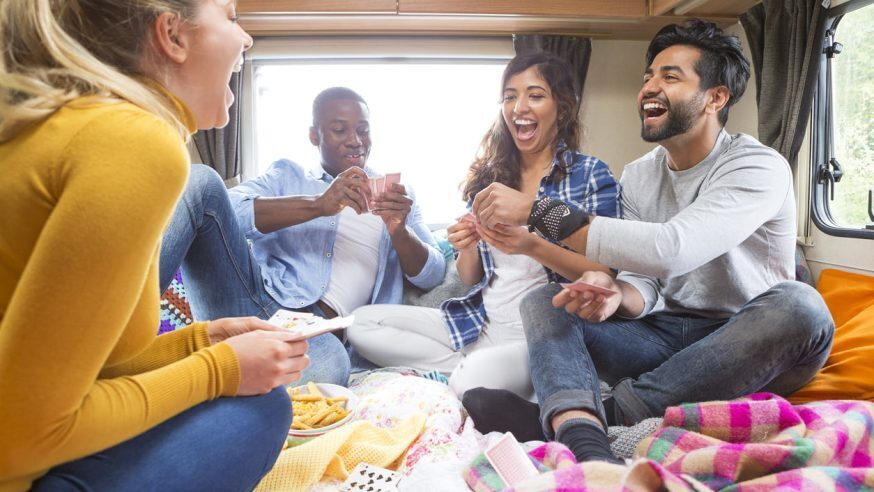 On the surface, it would appear that interstate online poker is already legal. Nevada, New Jersey, and Delaware are linked by the Multi-State Internet Gaming Agreement. And Michigan just signed on to it this year, allowing it to prepare for its operators to share online poker player pools across state lines as well. In fact, operators are working on launching those connected sites very soon.
Technically, this is legal.
Digging deeper into the weeds of federal laws, though, there has been a potential problem lingering since 2019. It pertains to the Federal Wire Act.
What is the Wire Act?
The Federal Wire Act was a product of a movement by the United States government, specifically the Department of Justice, to stop organized crime from proliferating. Numerous laws went to Congress during the early 1960s for consideration, but US Attorney General Robert F. Kennedy fought for the Wire Act, also known as the Interstate Anti-Crime Act.
Congress did, in fact, pass the Wire Act, and US President John F. Kennedy signed it into law in September 1961.
60 years ago today – Wednesday, September 13, 1961 – President Kennedy signs the Wire Act promoted by Attorney General Robert Kennedy to combat organized crime in US. Law restricts interstate transmission of sports betting information & betting paraphernalia. pic.twitter.com/DW47yMs3af

— Riley Grannan (@RileyGrannan) September 13, 2021
The basic language of the act focused on wire communications like telephones. The Wire Act prohibited the transmission of bets or wagers on an interstate basis or via foreign commerce. It specifically focused on money or credit pertaining to bets or wagers on sporting events and contests. Violations would result in fines or imprisonment.
The wording of the Wire Act, however, created some discomfort among state attorneys general who were tasked with authorizing or prohibiting the sale of lottery tickets online. To do so, states would need to use internet providers that were based in other states, meaning the transmission of money for a form of gambling would cross state lines.
DOJ Gives All Clear
In 2011, states like Illinois and New York were preparing to offer lottery ticket sales on the internet. To ensure that they wouldn't run afoul of the Wire Act, they requested formal guidance from the US Department of Justice (DOJ), specifically the DOJ's Office of Legal Counsel.
In November 2011, US Assistant Attorney General Virginia Seitz responded to the states with a memo. Contained within it, the DOJ specified that the Wire Act pertains only to sporting events or contests, not the games in question.
"In sum, the text of the Wire Act and the relevant legislative materials support our conclusion that the Act's prohibitions relate solely to sports-related gambling activities in interstate and foreign commerce."
Some states then moved forward with selling lottery tickets online. Nevada legalized online poker, and New Jersey and Delaware legalized poker along with other online casino games, including slots and table games like blackjack.
Never Mind?
Enter the Trump Administration in 2016. There had long been a movement from Republican mega-donor Sheldon Adelson to crack down on internet gambling. The casino tycoon donated millions of dollars to the political campaigns of Republicans who could reverse the 2011 decision. Some of those politicians tried to pass the Restoration of Americas' Wire Act (RAWA) in different forms. However, they always failed.
Adelson was growing older and wanted to stop internet gambling. He even established a lobbying group to do so. He found a friend – multiple friends – in the Trump Administration. That led to a 2018/2019 memo from Acting US Attorney General Steven Engel reversing the 2011 Wire Act opinion.
MUST READ: @washingtonpost looks at the Adelson influence used to get the DOJ to change it's mind about the Wire Act. https://t.co/7qmXxpZICr

— Poker Alliance (@ppapoker) February 8, 2019
"Having been asked to reconsider (the 2011 OLC memo), we now conclude that the statutory prohibitions are not uniformly limited to gambling on sporting events or contests."
At that point, no state was safe from prosecution under the Wire Act for online poker, online casino games, or internet lottery ticket sales. While dozens of states began to ask the DOJ for clarification, the DOJ was never willing or able to provide details.
New Hampshire Tagged In
The New Hampshire Lottery Commission (NHLC) was one of many state entities worried about their lottery industries. And NeoPollard Interactive, the company that provided the platform on which the NHLC offered its lottery tickets, partnered with the NHLC to sue.
In February 2019, within about one month of finding out about the DOJ's new decision – one that had been kept under wraps from November 2018 to January 2019 – NHLC and NeoPollard sued the US DOJ and the US Attorney General at that time, William Barr. They did so in the US District Court for the District of New Hampshire.
Two months later, Judge Paul Barbadoro heard oral arguments in the case, and he issued a 63-page opinion in June 2019. He immediately concluded that the Wire Act pertained solely to "sports gambling." He granted the NHLC and NeoPollard motion for summary judgment.
"I hereby declare that subsection 1084(a) of the Wire Act applies only to transmissions related to bets or wagers on a sporting event or contest. The 2018 OLC opinion is set aside. SO ORDERED."
"We are thrilled with today's order from NH that has reaffirmed that the Wire Act applies only to sports betting and not mobile gaming. This order today means that states can continue to legalize online entertainment, including casino, lottery and poker. –@jifrah

— iDEA Growth (@iDEA_Growth) June 3, 2019
Ultimately, AG William Barr and the DOJ appealed the decision, only to lose that, too. Oral arguments in October led to a decision in January 2021. The US Court of Appeals for the First Circuit upheld the lower court's decision. The 49-page decision boiled down to the following:
"We find that the plaintiffs' claims are justiciable and that the Wire Act applies only to interstate wire communications related to sporting events or contests."
By this time, Barr had resigned and the Biden Administration was taking over. Merrick Garland became the new US Attorney General. And in June 2021, gaming attorney Jeff Ifrah confirmed with the DOJ that it would not appeal the January decision again.
It has now been confirmed with @TheJusticeDept "The government is not planning to seek Supreme Court review of the First Circuit's decision." @iDEA_Growth @pokerfuse

— Jeff Ifrah (@jifrah) June 22, 2021
That seemed to settle it once and for all.
IGT Tagged In
That did not settle it once and for all, at least for International Game Technology. IGT is a games and services provider for 37 state lotteries in the United States, as well as numerous online casino games in said states. The company wasn't comfortable with the wording of the decision for NHLC. And when the DOJ refused to issue a binding statement officially declaring the Wire Act applicable to sports betting only, IGT took matters into its own hands.
In November 2021, less than six months after the DOJ declined an appeal in the NHLC case, IGT sued AG Garland and the DOJ. IGT asserted that its business was still subject to prosecution by the US government. As per the 2018 memo, a simple 90-day notice for any part of the igaming industry to adhere to new guidelines could lead to exorbitantly expensive changes that could be impossible to apply, especially within a short time period.
Again, the DOJ responded with a motion to dismiss.
Update in the IGT v DOJ case that could determine the future of US online poker:
DOJ had until Feb. 23 to respond to IGT's complaint, which seeks to get the DOJ to clarify its stance on the Wire Act. DOJ responded yesterday by filing a motion to dismiss the complaint. pic.twitter.com/AWnKlYDwUO

— Connor "Panama Jacques" Richards (@crichards1995) February 24, 2022
IGT shot back with a motion to dismiss that motion – of course – and a request for a summary judgment.
The US District Court for the District of Rhode Island obliged. Judge William Smith issued a ruling on September 15, 2022. And his language was clear in the 24-page decision:
"A declaratory judgment will bind the United States 'everywhere plaintiffs operate or would be otherwise subject to prosecution.' … Defendants' motion to dismiss is DENIED and plaintiffs' cross-motion for summary judgment is GRANTED. The court declares that, as to the parties now before it, the Wire Act applies only to 'bets or wagers on any sporting event or contest.'"
Is the Matter Settled?
For all intents and purposes, the Wire Act is only applicable to sports betting-related matters.
Technically, though, the DOJ could appeal. There may be another new administration after the 2024 election, too. And that DOJ's Office of Legal Counsel could issue yet another opinion.
There is only thing that will keep the NHLC and IGT rulings in place for the long haul. That is a federal law solidifying the Wire Act applicability. Better yet, said law will specifically allow for other types of interstate gaming and operations.
In the meantime, however, American states can feel comfortable operating their online lotteries and casino games. And they do not have to relocate every aspect of every part of their businesses to each state.
And online poker operators can continue to work with the states to connect their respective sites across state lines. (As of September 2022, those states are Nevada, New Jersey, Delaware, Pennsylvania, Michigan, West Virginia, and Connecticut.) This will kick off another small but integral part of online poker growth in America.