UNLV Students Present Proposals For Integrated Casino Resorts In Japan
Global casino operators have their sights on the Japanese market and are all eagerly waiting to prepare and present their proposals for an integrated resort (IR) in the newly legalized Japanese market. Although Japan has lifted the ban on gambling, regulators are in the process of finalizing a second bill…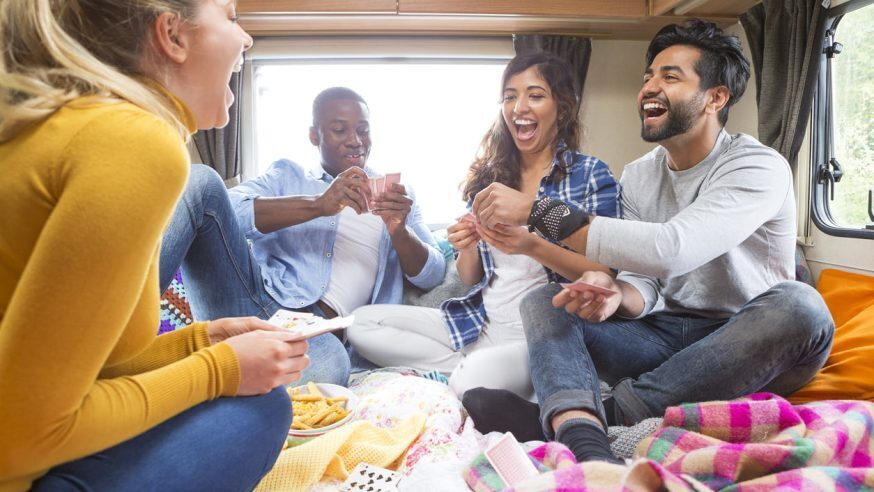 Global casino operators have their sights on the Japanese market and are all eagerly waiting to prepare and present their proposals for an integrated resort (IR) in the newly legalized Japanese market. Although Japan has lifted the ban on gambling, regulators are in the process of finalizing a second bill that will provide more information as to how many casino licenses will be issued initially, the locations for the IR's, the tax rate that would be applied and the criteria that operators must been in order to be eligible for a casino license.
UNLV Students Tasked With Japanese Casino Proposal
The University of Nevada Las Vegas (UNLV) was in the news last week as the International Gaming Institute at UNLV gave its students a very interesting project that involved preparing an IR proposal for the Japanese market. Professor Bo Bernhard asked his students to not only prepare a unique IR proposal but they would also have to present their proposal for 20 minutes to a panel of judges that also including surprised guest judges from top casino operators in the country.
The proposal had to be similar to what a casino operator would provide to a gaming board and had to cover critical areas such the company's mission and vision, the design for the IR which should incorporate Japanese culture, branding and marketing policies and also look at ways to address problem gambling – which is a major concern that many Japanese legislators have.  The students accepted the challenge and some of them did extremely well, based on the feedback from the professor and some of the judges.
Prepare And Present
Preparing a proposal for a multi-billion dollar casino resort is a challenging task for even experience gambling analysts as a number of factors have to be taken into consideration. This was twice as hard for the students as they not only have to prepare a multi-billion dollar IR proposal but they also had to take into consideration that they were preparing it for the Japanese and they had to take in both cultural and superstitious beliefs while putting together their proposal.
Students Gin Sheng and Qin Haoyong teamed up to design a proposal for the Mirai Tower Resort & Casino and the judges were impressed with the proposal and the accuracy of their research. Some of the celebrity judges were from MGM Resorts and according to the professor they stated that Sheng and Haoyong's research was very similar to what MGM had put together and that was a fabulous achievement considering the fact that grad students had arrived at similar market conclusions that veteran industry analysts had concluded.
Judges Left Impressed
The judges were very impressed with the proposal presented by Nguyen Tran who is set to pass out this December. Tran put together a proposal for the Fantasy Hotel & Resort and received an A+++ rating along with a compliment from one of the judges who stated that 'they wished Tran could make the proposal on behalf of their company in Japan'.
Innovation And Creativity
Tran's design involves developing the tallest building in the world which will be a 180 stories and will connect to the Narita International Airport via a SkyTram transportation link that will run for 18 miles. The design also included four dimensional elevators that have glass floors and a lobby which also has a glass floor with a massive aquarium below. Tran stated that he went out of the box as the Japanese are known for being innovative and setting new trends in architecture and design.
The quality of the proposals and the presentations all around were top notch and left the judges very impressed. One of the students presenting was Rebecca Ross, the daughter of former COO of Coast Casinos, David Ross. Rebecca who has never visited an integrated resort overseas designed the Modoru Resort targeting Osaka.
Rebecca let her imagination flow and put together a design that involved developing a golf course on the 50th floor of the resort, a 4,500 seat arena that would host sumo wrestling which the locals love and hotel rooms that incorporated luck in their design as the Japanese place a huge emphasis on luck.
Professor Bernhard will be very happy with what his students accomplished and will have to wait till 2023 when the first IR in Japan is expected to open to see if any of his student's ideas have been incorporated.