Union Gaming Says Japan Could End Up Overregulating New Casino Industry
Ever since Japan decided to lift the ban on gambling, there has been much interest and speculation over the new gaming market in Japan that is estimated to generate more than $20 billion in gaming and non-gaming revenue each year. The Japanese gaming market is expected to provide stiff competition…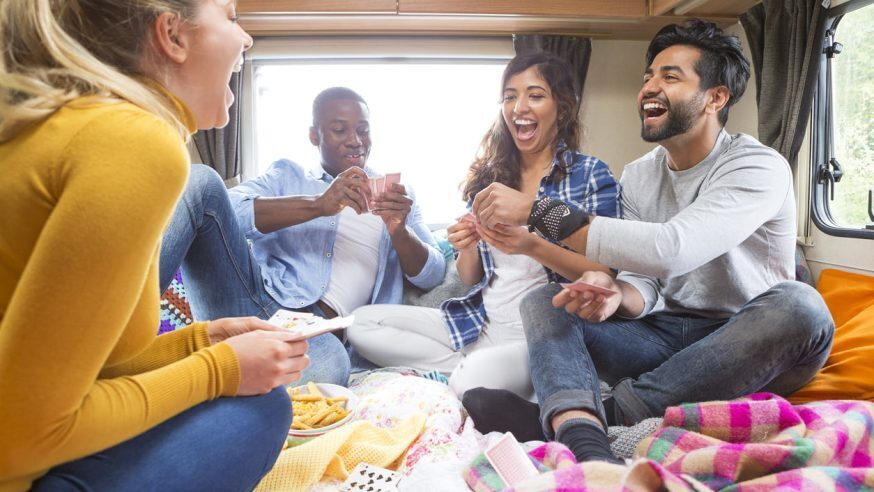 Ever since Japan decided to lift the ban on gambling, there has been much interest and speculation over the new gaming market in Japan that is estimated to generate more than $20 billion in gaming and non-gaming revenue each year. The Japanese gaming market is expected to provide stiff competition to Macau – which is the biggest gambling hub in the world.
Gaming operators and analysts are playing close attention to the proposed regulatory requirements that are currently being discussed by Japanese legislators. The Japanese government is being advised by a team of consultants who will help them make decisions on the casino licensing application cost, the locations of the casinos, the percentage of gaming taxes to be charged, the process to address problem gambling and also on the investment required by operators who want to develop an integrated resort in Japan.
Union Gaming Issues Cautionary Warning
Union Gaming analyst Grant Govertsen stated that based on the information they had obtained, Japanese legislators were looking to add to many and unnecessary regulatory requirements that could turn out to be a huge negative for the newly opened casino industry. Govertsen stated that if Japan were to impose very high costs for market entry, it could disqualify a number of international casino operators and thereby limit Japan's options.
Japan regulators have made it very clear that they are looking to put in place gaming regulations that are pretty similar to what Singapore has in place as they have been impressed with Singapore's gaming industry. Singapore has just two casinos and they charge a high fee from locals who want to gamble at the casinos and also address problem gambling by allowing locals to put themselves on a self-exclusion list and also allow families to contact the casino and let them know if any of their family members are battling a gambling addiction.
Japan Too Dependent On Singapore Regulation
Japan wants to make sure that problem gambling does not become a local epidemic and hence the Singapore regulatory stance makes a lot of sense. The idea of charging a hefty fee from locals will also discourage locals who are not very sound financially from entering the casino. However Govertsen warns that Japanese regulators are looking to deeply into the Singapore gaming model and are adopting some regulations that do not make practical sense for the Japanese market.
Govertsen said that Japanese regulators want to restrict the size of the casino floor to 161,500 square feet – similar to Singapore casinos. However Govertsen states this does not make sense as Singapore is a very small country and the population in Osaka or Tokyo is much bigger than all of Singapore.
Hence restricting the size of the gaming floors does not make sense as you cannot compare the population size and you also cannot compare the number of tourists that visit Japan on a regular basis. Once these Integrated Resorts are opened, tourism numbers are expected to rise significantly and as a result it makes more sense for Japan's casinos to have much bigger gaming floors.
Casino Operators Could Walk Away
Las Vegas Sands Corp and MGM Resorts are all prepared to invest close to $10 billion to develop an integrated resort in Japan. However if legislators decide to set the ceiling with a higher amount of investment and limit the size of the gaming floor – casino operators will think twice about these high value investments and some of them might end up walking away.
A former executive of Galaxy Entertainment Group Ltd, Jane Tsai has stated that Japanese legislators were being advised by an inexperienced team as they did not have any practical experience of running a casino. Tsai has stated that the government will do well to surround itself with gaming experts who have had the experience of running multi-billion dollar casino resorts across the world as the advice from an experienced team would be practical and also in the best interests of the Japanese market.
Casino Operators Should Work Together
Global Market Advisors LLC (GMA) Steve Gallaway echoed similar thoughts stating that global casino operators were working individually and getting their respective teams to work the local and state governments in an attempt to educate them on the positives of hosting an integrated resort. Gallaway felt that casino operators must come together and work as one to provide Japanese legislators with the best solutions and advice on establishing new gaming regulations.