Unibet Poker Running Special Simpson Stream Satellites Promo For July 5
Unibet Poker launched a unique online poker tournament on June 9 that requires players to go through a series of satellites in order to qualify for the final battle scheduled to take place on July 5. The journey begins with a freeroll satellite which players can enter by tuning in…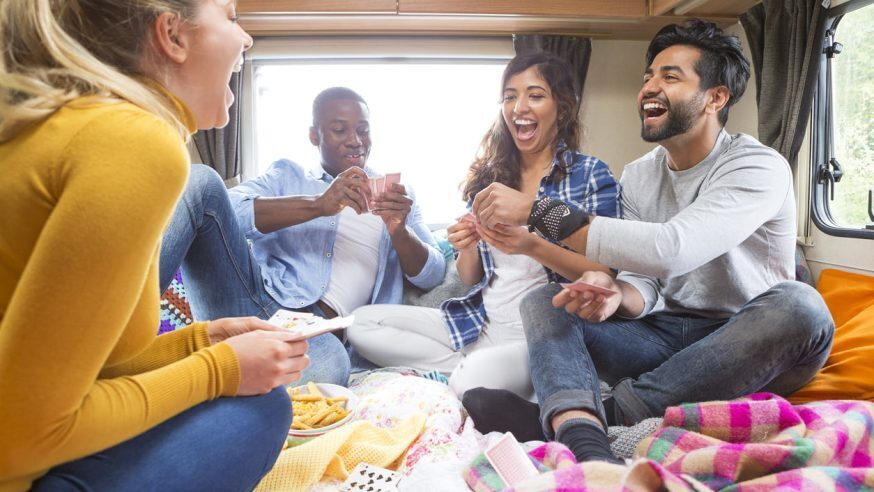 Unibet Poker launched a unique online poker tournament on June 9 that requires players to go through a series of satellites in order to qualify for the final battle scheduled to take place on July 5. The journey begins with a freeroll satellite which players can enter by tuning in to Ian Simpson's Twitch stream the entire month. Simpson, who represents Unibet Poker, will give away passwords during his streams to be used by players as a ticket into the freeroll.
With less than two weeks left before the final, several players have already earned their respective seats, but Simpson is still trying to win one. The €25 finale does not have any direct buy-in as every player needs to advance through satellites, and Simpson himself isn't exempt from this. So how are the Stream Satellites going as the climax approaches? Simpson gives some nice updates.
Simpson Stream Satellites
So far, the Simpson Stream Satellites promotion is going well. Simpson has tried multiple times to advance to the final battle but still remains unsuccessful. While the poker pro is struggling to win a ticket under mounting pressure, he said he is enjoying every bit of the competition, and is proud of the strong community that the stream satellites have built for the past few weeks.
Simpson is streaming the satellites via his Twitch channel where he also gives away passwords for the freeroll. The inclusion of satellite tournaments in Twitch streams is a unique content and quite differs from the types of tournaments and content that he normally delivers, but everyone is having fun and viewers are enjoying it, he said.
The Unibet Community
The Stream Satellites somehow resemble what normally takes place in a live setting – players being cheered on, supporters chanting at the rail, all unfolding in the virtual space. Simpson loves to see players getting the best support and motivation from their co-competitors, where everything doesn't feel like competition at all, but rather a way of lifting each other up. Some have qualified with 0.1 of a big blind, something "brilliant" to see, according to Simpson.
Simpson has been streaming on Twitch for quite some time now with a significant number of followers. His huge following was boosted further by his affiliation with Unibet Poker, a brand that has built a strong community over the years, both live and online. Describing how it feels like to be on his channel, Simpson says everyone supports each other, regardless of skill and stakes level. You'll see fellow players cheering on you whether you're playing in the nano stakes or the high stakes.
Simpson admits streaming poker makes him lose much-needed focus on the games that he plays, considering the extra attention and that he needs to pour in to the activity.
There were times he would misclick and time out more frequently due to stream-related distractions. But Simpson said it's all worth it, and he is delighted and proud to know that he has become part of a strong community and is among the key people working hard to foster that unique relationship between players.
This is the first time that Unibet Poker has run the Stream Satellites promo, and the team will assess it's the impact it has had on the community. The online poker operator will likely introduce more of this freeroll format as it gives a major boost to the stream and nurtured the poker ecology as a whole.
How To Enter
For those of you who have yet to join the Stream Satellites promo, it is available to all Unibet Poker players (meaning you must have Unibet Poker account to enter). Signing up as a new member entitles you to some exciting bonuses and perks.
You can qualify via freerolls, or direct buy-in up to the €1 tier only. If you get through this stage, you'll win a ticket to another €5 satellite, which will lead you to the finale on July 5.
Visit Unibet Poker for more details.