Ultimate Poker NJ Launches Cash Game Crazy to Get More Traffic
Ultimate Poker NJ recently launched a unique promotion called Cash Game Crazy, which is available only to the residents of New Jersey. Participating players will get a rakeback of 100% on cash games if they achieve a pre-determined loyalty level. SnG and tournament fees, however, are not included…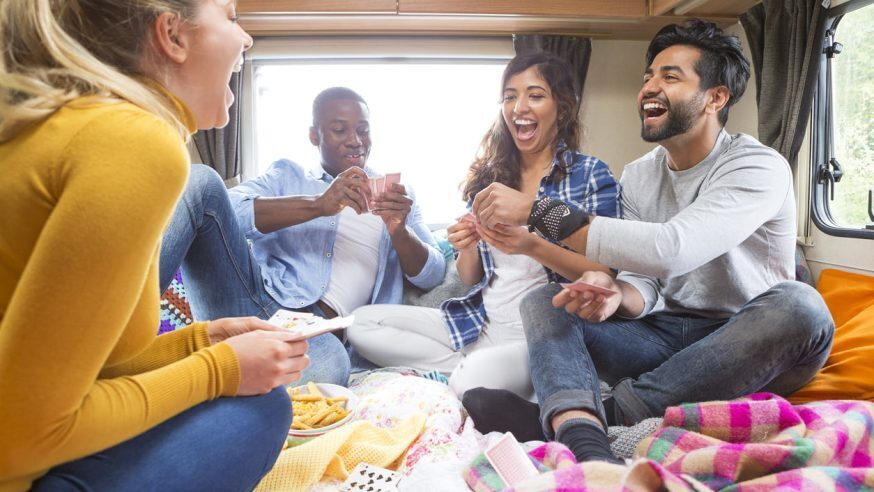 Ultimate Poker NJ recently launched a unique promotion called Cash Game Crazy, which is available only to the residents of New Jersey.
Participating players will get a rakeback of 100% on cash games if they achieve a pre-determined loyalty level. SnG and tournament fees, however, are not included in the promotion, which will be available till July 31.
Click Here For Sites Still Accepting USA Player
It is quite obvious that Ultimate Poker NJ launched Cash Game Crazy to get players for its cash games, which hardly have any players at present. While the promotion is capable of getting traffic to Ultimate Poker's cash game tables, there is no guarantee that these players will continue playing at Ultimate Poker even after the promotion.
Players can qualify for Cash Game Crazy by achieving Green Chip, the third loyalty level in Ultimate Poker's eight-tier loyalty scheme. The online poker room rewards players with 10 XP for every dollar they pay as tournament fees or contribute toward rake. Players need to accumulate 100 XP to achieve the Green Chip loyalty level, but they can achieve it by parting with only $10. It is also worth noting that Ultimate Poker rewards players with XPs only for pots won while playing cash games.
According to the terms of the promotion, players will qualify for 100 percent rakeback as soon as they achieve the Green Chip level. However, instead of cold hard cash, they will receive Ultimate dollars, which have to be spent only at Ultimate Poker. Yet another term reveals that players will lose an Ultimate dollar for every 1000 XPs they earn.
Ultimate Poker has designed Cash Game Crazy so smartly that players cannot leave the site as soon as they receive their rewards. They will have to spend their Ultimate dollars only at Ultimate Poker, which means that the online poker room will retain the traffic volume achieved by this promotion not only throughout the promotion period, but also for three months after it as Ultimate dollars become worthless after three months. Unfortunately, players can use their Ultimate dollars only on SnGs, tournaments, and slots games.
Cash Game Crazy is going to make Ultimate Poker very popular during the next few weeks, increasing player traffic to its cash games during the period of the promotion and to its tournaments and SnGs for three months after the tournament. Ultimate Poker might use this time to upgrade its software to make it as good as other feature-rich NJ online poker rooms.