Ultimate Poker Launches Innovative No-verlay Promotion to Boost Traffic
Poker in New Jersey has designed a new promotion called No-verlay, which actually encourages players to help the online poker room reach its guaranteed prize pool targets. No-verlay will be run from Feb 9 to March 9. Whenever the prize pool generated for a weekend or nightly Ultimate…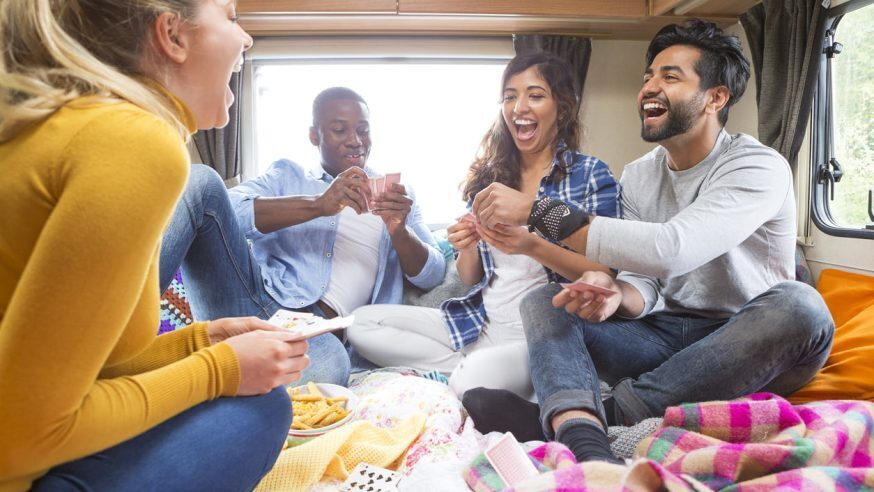 Poker in New Jersey has designed a new promotion called No-verlay, which actually encourages players to help the online poker room reach its guaranteed prize pool targets.
No-verlay will be run from Feb 9 to March 9. Whenever the prize pool generated for a weekend or nightly Ultimate Poker tournament exceeds the guaranteed prize, players will get back their initial buy-in in U-dollars. However, add-ons and re-buys do not count.
Click Here For Sites Still Accepting USA Player
Ultimate Poker has nothing much to lose in this promotion. Although the online poker room has excellent player traffic in Nevada, it still has a lot to do before it can boost its NJ traffic. No-verlay might actually help drive traffic to the NJ online poker room. Currently, the guaranteed tournaments at Ultimate Poker are getting overlays of 50 percent. Even if the online poker room has to refund several players, it will be beneficial for them in the long run as their only aim is to either boost traffic or continue dealing with 50 percent overlays for an indefinite period of time.
It is also worth noting that players will get back their buy-ins in U-dollars. This means that players will have to use their U-dollars to buy into Ultimate Poker's other online poker tournaments. Thus, Ultimate Poker has made sure that the money it will refund will remain on its site and will be used to play other online poker tournaments.
NJ online poker rooms have hosted a number of innovative promotions. PartyPoker struck a deal with the Devils and the Sixers and 888 Poker made an 80 percent rakeback offer. No-verlay promises to be one of the most player friendly promotions ever to be designed by an online poker room. Recreational poker players will definitely like it because it is easier to understand than the terms of a first deposit cash match bonus. Grinders will also like it because it makes sure that there will be no overlay.
No-verlay applies only to events with higher buy-ins, such as the Sunday $20k Guaranteed and the nightly $5,000 Guaranteed tournaments. While the former has a buy-in of $100, the latter has a buy-in of $50. Experts say that it will not help the online room compete effectively with 888 Poker, WSOP.com, or PartyPoker although it will have the power to attract the traffic it requires.
This innovative No-verlay promotion could help Ultimate Poker achieve its goal of becoming a leader in NJ.