UK Launches Biggest Ever 'Bet Regret' Gambling Campaign While The U.S. Prepares For PGAM
Amid concern over the growing number of problem gamblers in Great Britain and the surge in global betting brands sponsoring the country's major sport leagues, the UK government has stepped up its efforts to reduce gambling harms by launching its largest-ever safer gambling campaign. "Bet Regret" To Tackle Impulsive…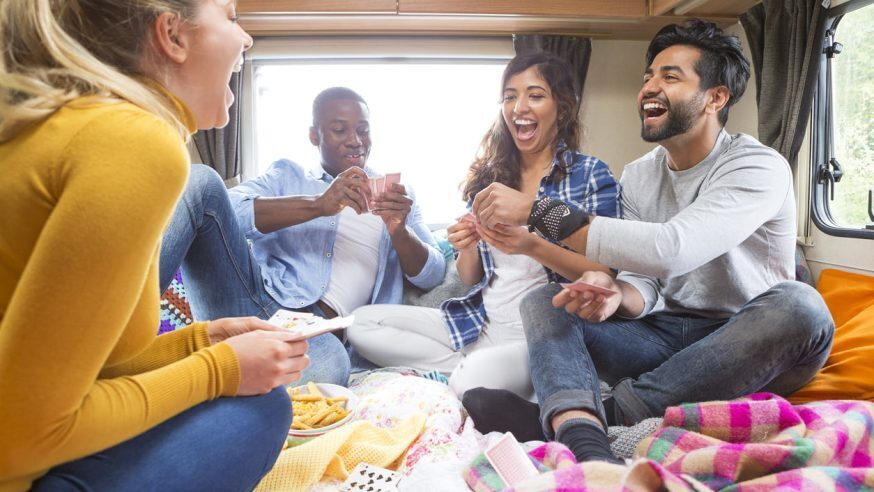 Amid concern over the growing number of problem gamblers in Great Britain and the surge in global betting brands sponsoring the country's major sport leagues, the UK government has stepped up its efforts to reduce gambling harms by launching its largest-ever safer gambling campaign.
"Bet Regret" To Tackle Impulsive Betting
GambleAware's latest campaign "Bet Regret" was developed in accordance with the Gambling Review's most recent recommendations to tackle gambling addiction. It targets young men aged 16-34, the group identified to be at greatest risk of developing problem gambling behaviors. A number of academic experts, researchers, and focus groups were brought in to help put the massive campaign together.
The "Bet Regret" campaign, which will be demonstrated through three TV advertisements, will encourage people to think about their betting behaviors and to remove any hesitancy to seek much-needed help. The first of the three TV adverts is set to air during the Liverpool vs Manchester United Premier League game on February 24. It will feature BTSport presenter Matt Smith and former professional footballers Dean Saunders and Danny Gabbidon.
Around 2 million adults in the UK have been victims of gambling-related harms, 340,000 of them are identified to be problem gamblers. The number of young male sports bettors currently stands at 2.4 million. According to latest figures from Ipsos MORI, 63% of young men who gamble on sport believe the opportunities to bet nowadays are dizzying, with 67% saying it is now easy for sports bettors to be induced into impulsive betting.
Collaborative Initiative between Government and Industries
The latest campaign will help to remove the stigma around problem gambling, and will motivate people to examine their betting habits, said Minister for Sport and Civil Society Mims Davies. Davies said that both prevention and cure are the key elements of the latest campaign which also seeks to raise awareness and educate people on how to recognize risky play.
The Bet Regret campaign focuses on impulsive behaviors such as betting when bored, chasing losses or under the influence of alcohol. The campaign concentrates on the sudden feeling of remorse often felt by gamblers as a result of making impulsive bets, and aims to prevent further risky behaviors which eventually lead to harm according to Professor Sian Griffiths, GambleAware Trustee and Deputy Chair at Public Health England.
The new problem gambling campaign comes as a collaborative work involving the government as well as the advertising, broadcasting and gambling industries. It follows the implementation of a voluntary ban on TV ads related to betting during live football matches. The voluntary ban has been accepted by a number of betting giants which include Ladbrokes, Paddy Power and Bet365, which are members of industry lobby Remote Gambling Association (RGA).
March: Problem Gambling Awareness Month In America
The United States is also gearing up to address the issue of problem gambling in the country. Next month is the official Problem Gambling Awareness Month (PGAM) in the United States. The PGAM campaign which has been in place for the last 14 years takes place each year in the month of March. State affiliates from the National Council on Problem Gambling (NCPG) along with state health agencies, recovery groups, healthcare providers and gambling firms in the country take part in this campaign.
With the theme "Problem Gambling: Awareness Plus Action", this year's national campaign highlights the vital role played by prevention, treatment and recovery services in changing the lives of potential problem gamblers.
Problem gambling is responsible for the massive financial losses suffered by families as well as job losses and divorce suffered by families and communities throughout America. More than 80% of adults throughout the country have gambled in the past year, while the figure recorded for the past week stood at 15%.
Gambling addiction behaviors include loss of interest in day-to-day activities with families and friends, unexplained time loss, changes in attitude and lost possessions and assets. A problem gambler may also show neglect of personal needs, is secretive, and avoids discussions in relation to time and money. Some gambling addicts even fall into depression.
A number of counseling centers are offering free assessments during the month of March to encourage gamblers to have themselves assessed. Different groups throughout America will also provide counselor training and hold conferences and screening days. Social media campaigns will also be run across March, with several other activities aimed at increasing problem gambling awareness and letting everyone know that help is available.