UK Gambling Firms Will Lose Millions Over Decision To Restrict FOBTs Maximum Stake
The British government has finally settled the year-long debate on reducing maximum stakes on fixed-odds betting terminals (FOBTs) and the high-street bookmakers are not happy with the decision. The Department for Digital, Culture, Media and Sport (DCMS) has ruled in favor of anti-FOBT groups and has reduced the maximum…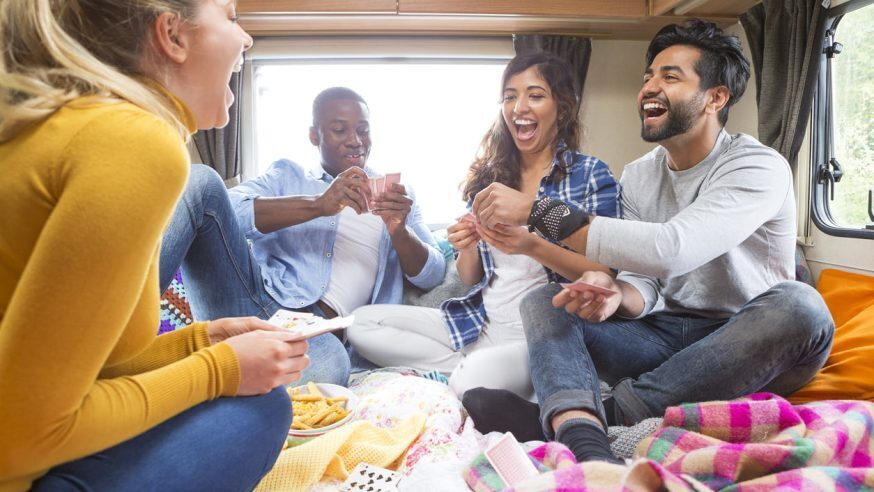 The British government has finally settled the year-long debate on reducing maximum stakes on fixed-odds betting terminals (FOBTs) and the high-street bookmakers are not happy with the decision.
The Department for Digital, Culture, Media and Sport (DCMS) has ruled in favor of anti-FOBT groups and has reduced the maximum stake to be wagered on betting machines to £2. This is a huge cut from the original £100 maximum stake that punters could bet on these machines.
Cuts To Curb Gambling Addiction
According to data from the UK Gambling Commission (UKGC), more people have been using FOBTs in the last few years, while less people are betting over the counter. Data from 2017 shows that there is a huge £416.49 million gap between FOBT revenue and over-the-counter gambling revenues.
On average, each of the 33,511 FOBTs in the UK end up earning £53,000 per year. In comparison, one gambler can lose at least £13,777.90 in just seven hours. In a 12 month period, there are 223,071 times that a gambler loses more than £1000 on the machines. These FOBT's machines have a reputation of being highly addicted and stats show that at least 14 percent of FOBT users have succumbed to gambling addiction.
Although the Gambling Commission recommended in March that the maximum stake should be reduced to just £30, the government felt that they needed to cut it to the lowest amount possible to safeguard people who cannot afford to lose their money into the machines. The UKGC experimented with the idea of dropping the stake to £10, and then further to £5 before deciding to go all the way and settle at £2 to "stop the extreme losses."
In a statement, Matt Hancock, DCMS Secretary of State, said "When faced with the choice of halfway measures or doing everything we can to protect vulnerable people, we have chosen to take a stand. These machines are a social blight and prey on some of the most vulnerable in society, and we are determined to put a stop to it and build a fairer society for all."
Bookmakers Expecting Massive Losses
Before the decision was made by the DCMS, high-street bookmakers put up strongly arguments that their revenues will be greatly impacted by the decision to curb FOBT stakes. UK gambling firms depend heavily on FOBT revenue and most operators derive more than half of their revenues from these betting machines. This decision is a huge blow to the companies and will them lose out on millions of dollars.
But it's not just the bookmakers that will be negatively impacted due to this decision. According to The Association of British Bookmakers, the decision will also impact thousands of employees as over 4,000 betting shops could close, which can result in over 21,000 employees losing their jobs. The organization also highlighted that the cut will not solve problem gambling; it will only force people to move on to other forms of gambling.
They also estimated that the Treasury would lose at least £1.1 billion in lost tax revenue by 2020. The Institute of Economic Affairs (IEA), a free market think-tank, warns the government that this loss will most likely result in taxpayers having to make up for the income deficit.
William Hill stated that around 38 percent of their stores are in danger of shutting down and gaming net revenues could fall by 35 to 45 percent. GVC echoes William Hill's sentiment and said that the decision could leave a £160 million hole in their annual earnings.
Paddy Power Betfair expects to lose around £35 to £46 million, which is around 2 percent of the group's total revenue. Despite these potential losses, the company said that they welcome the government's decision and will have to go back to their horse and greyhound racing roots instead of relying on FOBTs
New Regulations On Top Of The Cut
The change is still subject to parliamentary vote on 2019, and will reduce the government's tax take from the FOBTs. To subsidize the loss, the Remote Gaming Duty which is paid by online gaming operators, will be increased.
A new package of gambling regulations to protect problem gamblers and vulnerable people were also rolled out in addition to the £2 cut. This includes imposing spending limits on online gamblers and ensuring that firms are strict with their age checks.