UK Gambling Commission Finds Worrying Trend of Underage Gambling
A UK report has found that over 450,000 children belonging to England and Wales engage in gambling, highlighting concerns of widespread underage gambling. The Young People and Gambling 2016 report released by the UK Gambling Commission (UKGC) has identified that the rate of gambling among youngsters in the…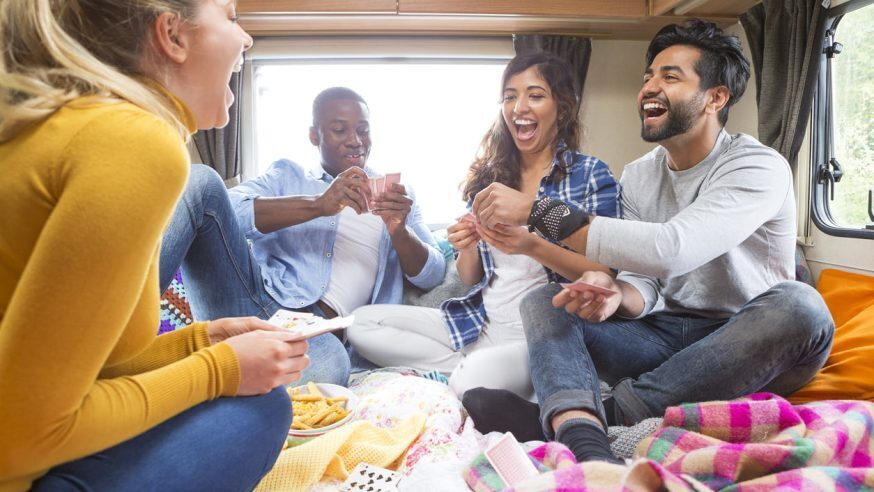 A UK report has found that over 450,000 children belonging to England and Wales engage in gambling, highlighting concerns of widespread underage gambling.
The Young People and Gambling 2016 report released by the UK Gambling Commission (UKGC) has identified that the rate of gambling among youngsters in the age group 11 to 15 years is nearly 16 percent. It said that close to 9,000 of the total 450,000 juvenile gamblers were likely to develop gambling problems.
Click Here For Sites Still Accepting USA Player
According to the survey results, five percent of the children interviewed for the study, gamble on fruit machines while four percent play cards with friends for money. The National Lottery scratch card is another popular method, with four percent choosing this form of gambling. Internet poker was fairly low on popularity with just one percent preferring it.
One of the most concerning findings of the study was that eight percent of these 11-to-15-year-olds were playing at commercial facilities like betting shops, arcades and bingo halls despite stringent UKGC code that seeks to control underage gambling. Another key finding was that 21 percent boys were more likely to gamble than girls.
Nearly 73 percent of those playing games similar to online gaming were using smartphones or tablets. While 24 percent of them tried gambling for the first time in order to make money , another 23 percent said they tried it out thinking it would be fun.
It was also revealed that around 40 percent of those interviewed had seen a gambling advertisement more than once a week. But only one percent said that the adverts prompted them to gamble for the first time. Another one percent however stated that the adverts encouraged them to increase the amount gambled by them.
Tim Miller, the gambling commission's executive director pointed out that while parents worry about drinking, smoking and drugs, and warn their children about them, they often overlook gambling when in fact children are twice more likely to take up gambling. He urged the parents to discuss with their children the various risks associated with gambling.
In a statement Tim Miller said "We recognize that there are some gambling activities in which young people are legally permitted to partake – such as using a crane machine to win a toy or betting between friends. But we would encourage parents to speak to their children about the risks associated with gambling, so that if they choose to gamble in adulthood, they will do so in a safe and responsible way."