UK Calls For More Responsible Gambling Ads And Bans During Sporting Events
Levels of gambling addiction continue to rise in the UK, pushing members of parliament to pressure gambling companies to commit to more responsible gambling ads. According to a report by the UK Gambling Commission (UKGC) in 2017, more than 2 million people in the UK are either problem gamblers…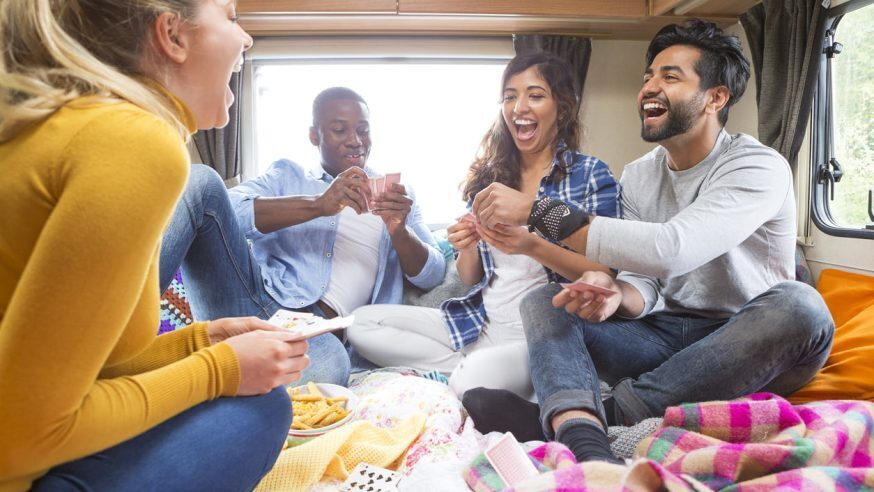 Levels of gambling addiction continue to rise in the UK, pushing members of parliament to pressure gambling companies to commit to more responsible gambling ads.
According to a report by the UK Gambling Commission (UKGC) in 2017, more than 2 million people in the UK are either problem gamblers or at risk at developing an addiction. About 430,000 people in the UK suffer from severe gambling addiction. This number has tripled in the last three years.
The UK gambling industry has relied mostly on self-regulating and the government feels that the industry is not doing enough to take responsibility for the negative impact that millions of Brits have incurred due to their gambling related activities. UK's leading gambling charity GambleAware has repeatedly called for an increase in addiction treatment funding, wanting to bump up their current £8 million in funding to £10 million.
UK Government Targets FOBTs
One of the key measures that the government has recently taken to remedy this increasing number of problem gamblers is to cut the maximum stake on fixed-odds betting terminals (FOBTS) from £100 to £2. Research has shown that there has been increased addiction among those who frequently play FOBTs. After a long debate and discussion, the Department for Digital, Culture, Media and Sport (DCMS) confirmed that it had made a decision to cut down the maximum stake to the lowest recommended amount of £2 earlier this month.
Some of the major gambling companies in the UK anticipate that the move will greatly impact the industry as well as the tax revenue that they pump into the national coffers.
MPs Want TV Ads To Be Regulated
The British government will continue to address the negative impact of problem gambling. According to a cross-party group of MPs, which includes shadow culture secretary Tom Watson and former Tory minister John Hayes, gambling companies should be under the same strict regulations as tobacco firms, who are forced to display prominent health warnings in their packages.
According to their suggestion, gambling ads should not be made to promote gambling as "fun" but should instead highlight the "harm" that the product or service might cause. They said that gambling ads these days have become so invitational that it normalises the harmful and addictive effects of gambling, rather than warning citizens of the possible negative impact.
While gambling ads have become staples on television, the group took note of the pervasive presence of gambling ads during sporting events. Since these sporting events also attract a huge minor-age viewership, allowing gambling ads to run during sporting events makes the inappropriate adverts accessible to minors.
According to the Victoria Derbyshire programme, they found that 95 percent of commercial breaks during live UK football coverage feature at least one gambling advertisement. This meant that out of the 1,324 commercials and sponsorship indents, 272 instances were gambling ads.
These cases undermine the principle of watershed that protects younger audiences from watching content unsuitable for their age. In broadcasting, watershed is the time during a 24-hour broadcast day where broadcast companies can air programming only suitable for mature audiences. In the UK, the watershed principle is strictly enforced, and free-to-air television could only air adult content during the hours of 9 p.m. to 5:30 p.m.
Currently, broadcast companies are exempt from following the watershed principle during sporting events, which explain why gambling ads make it to commercial breaks during live sporting coverage. This is why the MP group calls for a complete ban of gambling ads during sporting events to protect younger audiences from getting lured in by the ads.
In a statement, the group said, "The current exception to the watershed that permits gambling adverts during live sporting events needs to be closed. Echoing a range of voices including the Church of England, we've found that this loophole both undermines the principle of the watershed and poses a risk of harm to young people – particularly young men and at-risk gamblers."
Earlier this year, Australia banned gambling ads to be aired during live sporting events that air before the watershed. Belgium has also done the same.
According to a spokesperson for the DCMS, they will be rolling out a more comprehensive list of gambling regulations later this year, which includes the formalization of the reduced maximum stakes, and the stricter TV advert rules. The DCMS promises that by next month, responsible gambling messages will start airing on television breaks, as part of their multi million-pound safer gambling advertising campaign.