U.S Infectious Disease Expert Says Poker Rooms Can't Effectively Contain COVID-19
Poker rooms in America will face huge challenges in effectively preventing the spread of the deadly coronavirus. This is the view of infectious disease expert Brian Labus amid rumors of a potential reopening of casinos in Nevada. Earlier this month, the Nevada Gaming Control Board (NGCB) released guidelines and…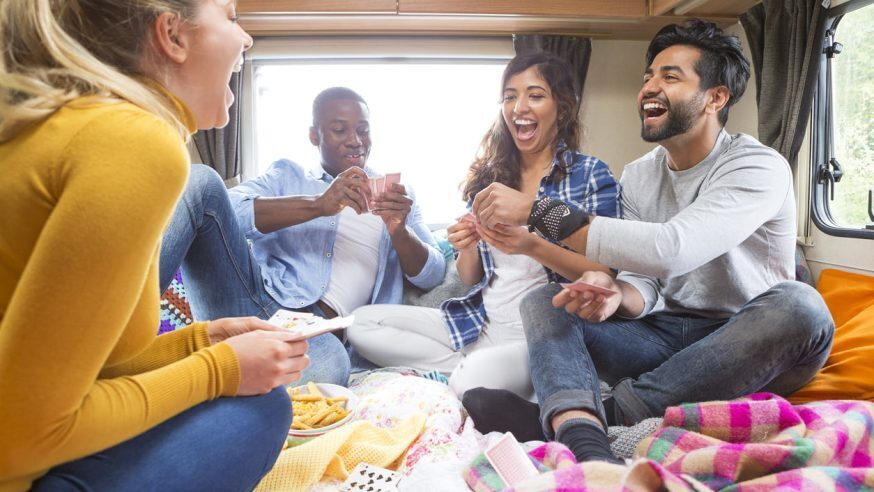 Poker rooms in America will face huge challenges in effectively preventing the spread of the deadly coronavirus. This is the view of infectious disease expert Brian Labus amid rumors of a potential reopening of casinos in Nevada.
Earlier this month, the Nevada Gaming Control Board (NGCB) released guidelines and procedures for gambling establishments wishing to resume operations once the state's economy gets back up and running. The stringent guidelines will require casinos and cardrooms to implement major changes to their day-to-day operations, including limiting each poker table to a maximum of just four players, and practicing proper hygiene and regular disinfection of equipment used in the games.
Impossible To Contain Virus in Poker Rooms
While these measures can help minimize the potential for harm, Labus said it will still be impossible to effectively contain the virus in such setting. The fact that players spend long hours together in the same room means they can still contract the virus, not mainly through the passing of chips and cards, but by droplets from coughing, as players breathe the same shared air and interact in shared surfaces.
Labus also doubts the effectiveness of plexiglass dividers, which are currently being tried out by some gaming rooms, saying they can't completely curb the virus. What poker rooms can do is to limit the number of people entering their establishments, implement strict physical distancing and observe cleanliness and proper hygiene practices, thereby minimizing the risk for infection, but regardless, the threat of spreading the virus will still be there.
Not Yet Safe To Reopen Casinos
Labus went on to say that the reopening of casinos is still highly unlikely at this point in time, despite speculation they could be back in operation as early as next week.
The epidemiologist also pointed out that while Nevada has so far recorded a lower rate of infection compared to other areas and states — with just over 6,800 positive cases as of this writing, including 350 deaths — further spread of the virus could be triggered by the arrival of tourists coming from different locations where infection numbers are high. Las Vegas is a top tourist destination in the US, which houses some of the world's largest and most iconic casinos.
No Assurance of Permanent Immunity
The World Series of Poker (WSOP) was postponed, with organizers targeting a fall schedule, but with the latest guidelines and restrictions, it's quite difficult to predict at this stage how the festival will run. But the likely scenario is that a lot of players might still take their chances and participate in the event, though a decrease in participation numbers is expected.
Also, the so-called "herd immunity" which has become a hot topic in social media discussions these days, is giving people a glimmer of hope that human beings can eventually develop a strong resistance to the disease. WSOP players and fans would be delighted to hear this, but Labus said it's too early to rely on that theory, as it still remains unclear whether we develop some sort of immunity after becoming infected.
The risk of possible reinfection is still being studied, with some countries such as South Korea reporting that a number of recovered patients have again tested positive for COVID-19.
Labus also warned that regardless of the size of the venue, players are on equal risk of being infected as soon as they congregate in one area. It's not much about how big small a room is, it's all about density, he said.
Labus is an expert in Infectious Disease, Disease Surveillance and Outbreak Investigation, working as Assistant Professor at UNLV's School of Public Health. His expertise and research have been featured in various health and science news websites, including LiveScience and MindBodyGreen. He is also cited in multiple academic publications.
Labus was selected by Nevada Gov. Steve Sisolak to be part of a five-member statewide task force that gives relevant advice on the health and scientific aspects of the coronavirus pandemic.