U.S Attorney General Jeff Sessions Backs Out Of Campaign Against Online Poker
There are a number of groups that do not want online poker to be legalized in America and one of the biggest threats was U.S Attorney General Jeff Sessions who stated that he was shocked that the Obama Administration had watered down the RAWA act that allowed states like Nevada,…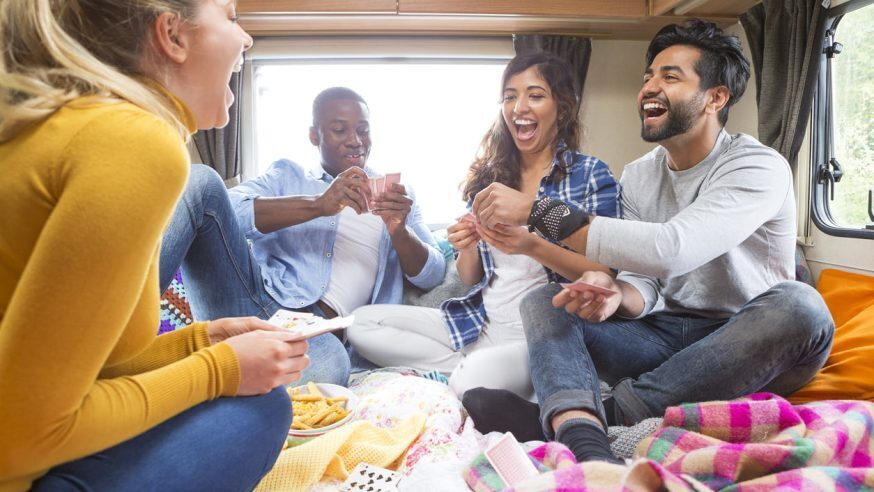 There are a number of groups that do not want online poker to be legalized in America and one of the biggest threats was U.S Attorney General Jeff Sessions who stated that he was shocked that the Obama Administration had watered down the RAWA act that allowed states like Nevada, New Jersey and Delaware to make the decision to legalize online gambling in their respective states.
Sessions promised to research the 1961 Fed Wire Act and was in favor of a federal ruling that would effectively ban online gambling throughout the United States. His opposition to online gambling was yet another challenge that stood in the way of online gambling supporters. However Sessions recently announced that he would no longer be involved in the process to stop online gambling and has pulled out citing a conflict of interest.
Conflict Of Interest
To understand how the conflict of interest arises, one has to backtrack and look at the Coalition To Stop Internet Gambling (CSIG). The coalition was launched by Las Vegas Sands Chairman Sheldon Adelson who personally financed the campaign stating that online gambling should be banned because the technology and the regulations were not robust enough to support a well organized online gambling industry. Adelson stated that due to this, there were loopholes for minors to access online gambling websites and would also provide opportunity for unscrupulous operators and players to manipulate the system.
Adelson once said "You could do it in the bathroom, you could do it in your kitchen, you could do it anywhere, privately, or publicly," he said. "I don't want people to be incentivized to make it so easy to play on your cellphone. It gets young kids, just like marijuana."
There are many who gaming analysts and online poker operators who believe that Adelson's campaign is to serve his own purposes and that is namely to wipe out the competition so that his land based casino empire can continue to profit without any challenges emerging from the online gambling space. Adelson also an attorney known as Charles Cooper to serve as a lobbyist and push the Department of Justice and other key stakeholders to get the RAWA Act restored.
The 'Charles Cooper' Link
U.S Attorney General Jeff Sessions also has ties to Charles Cooper and therein lies the conflict of interest. The Trump Administration is currently battling allegations that the Russian government leaked hacked U.S servers to leak confidential information about Hillary Clinton just before the elections which might have helped the Trump campaign. Both Trump and Russia have denied these allegations but an investigation has been launched and Sessions has chosen Cooper to be one of the attorneys on his team that will investigation those allegations.
 Adelson Will Continue To Fight
The fact that Cooper has business ties to Sessions and Adelson poses a serious conflict of interest and as a result Sessions has decided to back out of the campaign against online gambling. President Donald Trump hasn't yet made his views clear about online gambling as he has more pressing issues to address at the moment. What is clear is that Trump has close ties to billionaire Sheldon Adelson who has been the biggest donor to the Republican Party for a number of years and is also said to have donated millions to the Trump campaign. Adelson is known for having strong political ties and proponents of the online gambling industry suspect that he could be leveraging those relationships to push his agenda of banning online gambling in America.
Sessions might have backed out of the fight against online gambling but the 83 year old Adelson who is said to have a net-worth of $35.9 billion will continue his CSIG campaign. However online gambling enthusiasts will be happy that Sessions has decided to back out. There are as many as 10 states that are in talks to legalize online gambling but the CSIG campaign has done its part to slow down those talks and pose sufficient opposition in the last 2 years and stop any stake from making a decision to legalize online gambling.
There are a number of Republican senators and legislators who are in favor of online gambling but it is highly unlikely that online gambling will be legalized in 2017 by any one of those 10 states.