Two Plus Two Forums Sold to Software Company Hand2Note HUD
The Two Plus Two poker forum is the most popular online forum for poker players across the globe. Two Plus Two now has a new owner and the global poker community is just finding out. News of its sale first broke following an announcement by co-founder Mason Malmuth,…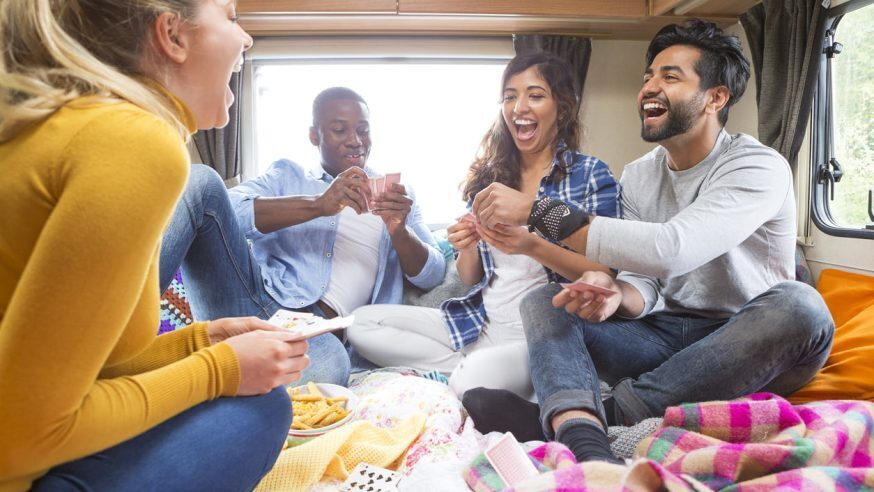 The Two Plus Two poker forum is the most popular online forum for poker players across the globe. Two Plus Two now has a new owner and the global poker community is just finding out.
News of its sale first broke following an announcement by co-founder Mason Malmuth, who said the site will be taken over by younger people to further improve it and make it better than it has even been before. Malmuth also revealed that Two Plus Two will now fall under the management of a software company called Hand2Note HUD.
Handed Over To The Younger Generation
Malmuth and his team manned the Two Plus Two website for 24 long years. In his lengthy post, Malmuth recalled that he was initially unsure about the site's future when they launched it, but it has managed to survive and has grown to become the main go-to place for poker players who want to keep themselves updated with the latest happenings in the world of poker. Since its launch, Two Plus Two has recorded more than 60 million posts.
Malmuth is turning 70, and it's one of the reasons why he decided to sell the site. He said that at this time, Two Plus Two would be better managed by younger people who are equipped with the right knowledge and expertise in terms of the latest programming technology. The sale would benefit everyone, especially the members of the Two Plus Two community, he added.
The sale does not cover the Two Plus Two Publishing arm, meaning there will be no changes to its business operations.
Two Plus Two – Agony Aunt
Over the years, the Two Plus Two forum has grown significantly and turned into a great hangout for poker players to meet up and find out what was happening in the world of poker. Regular members made friends and used their time on the forum to catch up and discuss the pros and cons of playing poker.
However in recent years, Two Plus Two turned into an agony aunty in the sense that players started using the forum to vent their frustrations and disappointments. The forum turned into a great place for counseling and being a sandbox to test ideas and strategies.
Whenever something strange took place in the world of poker, the news would often be published first on Two Plus Two. News of poker scams, cheating and virus hacks were often first broken on the forum and discussed at length. The forum became very popular for complaints to be made against online poker rooms.
As a result, a lot of moderators for online poker rooms used to regular visit the Two Plus Two forum to quickly address player complaints and concerns that were raised on the forum.
Proposed Changes And Future Plans
Andrii Plakhotnyi, founder of Hand2Note, recently created a new thread on the forum and revealed his future plans for Two Plus Two. Plakhotnyi intends to incorporate AI into the platform, focusing on user growth and creating a bigger community of poker pros around the world. The site will also be hosted on twoplustwo.com instead of the current forumserver.twoplustwo.com.
Moving forward, Plakhotnyi and his team will address issues in relation to strict moderation and bans, putting user experience in their top priority over profits.
Following the announcement of the sale, the new owners immediately introduced new changes to the site, including the removal of all banner ads. The site's marketplace will no longer have restrictions so that everyone can use it for free.
Two Plus Two will also have a presence on social media to promote better communication and engagement among members. It now has a new Facebook page, and members may also interact with each other via Two Plus Two's own channel on Discord and Telegram.
No Disclose On Price Of Sale
A lot of members in the poker community were curious to know how much the popular Two Plus Two poker forum was sold for. However, neither Malmuth nor Plakhotnyi have disclosed the exact amount of the deal.