Trump or Hillary Presidential Win Might Not Have Any Impact On Online Poker Industry
The winner of the 2016 Presidential election will be announced on November 9 and it is still a close call in the polls as to whether Republican Donald Trump or Democrat Hillary Clinton will win. Hillary had a good lead over Trump during the first three weeks in October…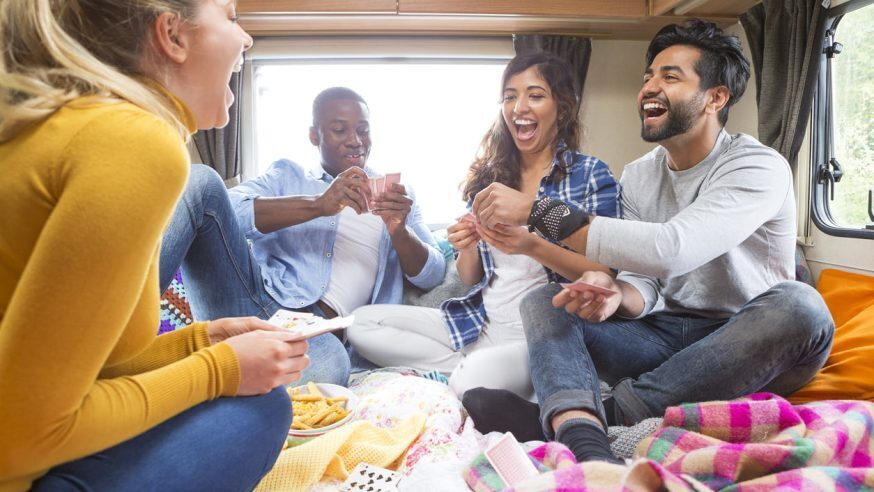 The winner of the 2016 Presidential election will be announced on November 9 and it is still a close call in the polls as to whether Republican Donald Trump or Democrat Hillary Clinton will win. Hillary had a good lead over Trump during the first three weeks in October but a recent FBI probe into an e-mail scandal has caused the gap to narrow and the next few days could determine who the eventual winner will be.
For the online poker industry, a Trump or Hillary win is not likely to have much of an impact on the industry. Online poker is currently legal in Nevada, Delaware and New Jersey but there are close to 10 states that are debating the possibility of legalizing the industry. Las Vegas Sands Chairman Sheldon Adelson is the biggest opponent to the legalization of the online gambling industry in the country and is determined to use his political influence and great wealth to get the Restoration of America's Wire Act (RAWA) passed which will impose a federal ban on online gambling.
Click Here For Sites Still Accepting USA Player
Donald Trump's vice presidential nominee Gov Mike Pence has backed Adelson's move to get the bill passed but Trump has gone on record to say that he and Pence don't necessarily agree on everything. Adelson has been one of the biggest Republican donors in the past and has also donated to the Trump presidential campaign but it is not very likely that Trump will push for the ban.
Clinton on the other hand has a number of other priorities that she has promised to address if she is elected and online gambling is not on that list.
In a statement, John Pappas, executive director of the Poker Players Alliance said "The reality is we don't see anybody coming into the White House and making this a priority. Congress will be the real driver of any such legislation and our focus remains on having Congress continue to support the rights of states in this area. If the Democrats take control of the Senate, which seems likely at the moment, I think the appetite to push something like this is going to decrease considerably."
Pappas appears to be more concerned about Adelson and his political influence against the online poker industry. He believes that Adelson could push an anti-online gambling bill through before the end of this year and avoid a public hearing.