Triple Crown Winner Bertrand Grospellier Says Top Players Only Win One Percent Of The Tournaments They Play
Bertrand Grospellier needs no introduction to the poker world as his accomplishments over the last decade have made him one of the top poker players in the world. He is one of the few poker players who holds the record of being a triple crown winner – which is an…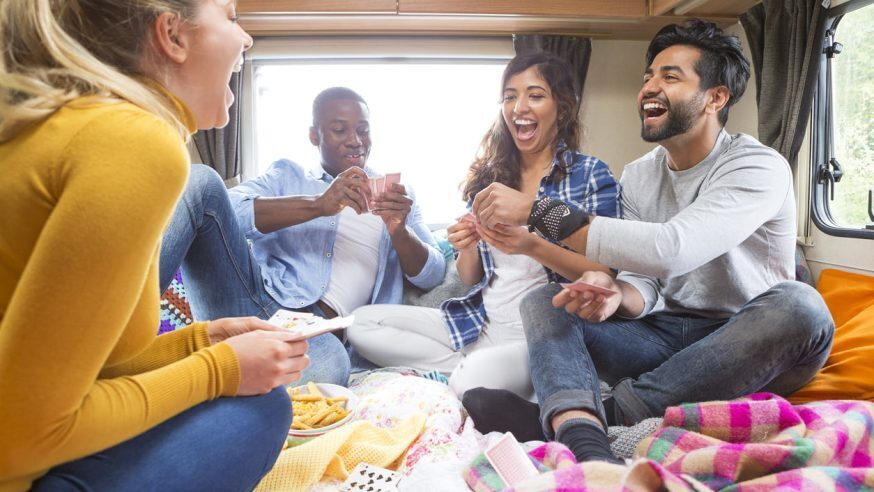 Bertrand Grospellier needs no introduction to the poker world as his accomplishments over the last decade have made him one of the top poker players in the world. He is one of the few poker players who holds the record of being a triple crown winner – which is an achievement of winning tournaments at the World Series of Poker, European Poker Tour and the World Poker Tour. He is also ranked number one by the Hendon Mob when it comes to France's all time money list and has earned more than $13 million in live poker winnings and close to $2 million in online poker winnings.
Early Days As An eSports Gamer
He is a member of Team PokerStars and recently took part at the PokerStars Championship Barcelona. Grospellier sat down with GQ magazine and opened up about his transition from an esports gamer to poker and turning into one of the top poker players in the world today. He used to live in South Korea and focus on esports gaming which was very big in Asia back then and his game of choice was StarCraft.
One of his friends introduced him to online poker in 2003 and Grospellier started playing on PokerStars. He found that there was a lot of similarities between playing StarCraft and poker and it did not take him long to understand how the game worked and become good at it. The transition worked well for Grospellier as it was a lot more difficult to make a steady living playing eSports in the early 2000s. Unless you were one of the top eSports gamers in the world, you would struggle to make decent money playing eSports.
Switch To Poker Brings Better Results
The poker industry back then had less regulations and Grospellier found it a lot easier to make money playing online poker. He made over six figures each year between 2008 and 2013 and became known as one of the top poker players in the world. He believes that one of the reasons for his success at poker was due to the fact that he was flexible and did not stick to a pre-planned strategy. He spent his time reading and learning about the game of poker and would then implement what he learnt at the table and it provided him with great dividends.
He had a rather quiet time by his standards between 2014 and 2016 and had no 6 figure wins. Grospellier said that there were a number of reasons why he had a dip in winnings and believes it is because the competition in poker has increased considerably and also because it is very difficult to win consistently at poker. He believes that poker players around the world have increased their skills because there is a lot more quality information available today in the form of good books and online training videos – something that was lacking when he started out.
Grospellier – Still One Of The Best In The Game
Grospellier says that the best poker players in the world only win around one percent of the tournaments they play in. He is also disappointed at how gaming regulators have imposed so many regulations on poker to make it less entertaining and more stressful on the players. He has changed his fortunes in 2017 as he ended up winning second place at the $ 111,111 No Limit Hold'em – High Roller for One Drop at the 2017 World Series of Poker (WSOP) and won $2,278,657.
Breaking into the 7 figure mark after a break of nearly 3 years has once again boosted Grospellier's confidence. He went on to register another 6 figure win in July 2017 when he won the € 25,000 + 2,000 No Limit Hold'em – Super High Roller event and took home $107,230 in prize money. Having won more than $15 million in total prize money till date, Grospellier is in a comfortable position and wants to continue playing poker.
When asked which poker players he respects the most, he quickly referred to his PokerStars teammates Daniel Negreanu and Jason Mercier. Grospellier believes that if he did not switch over to poker, he would still be playing eSports!