Trial for Accused Murderer of Susie Zhao to Start October 3
Susie Q wasn't a household name in poker. Most poker fans had never heard of her. She mostly played cash games in the Los Angeles and Las Vegas area, and she played tournaments on occasion. She was a quiet woman who maintained some close friendships with members of the poker…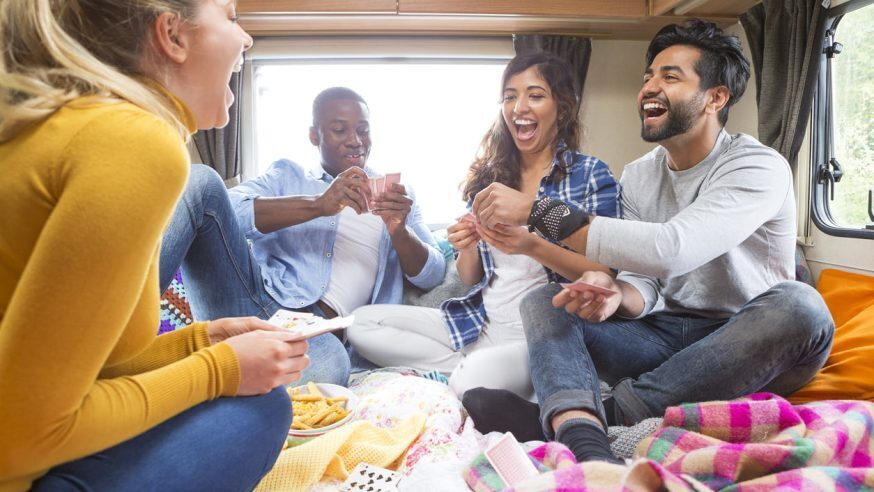 Susie Q wasn't a household name in poker. Most poker fans had never heard of her. She mostly played cash games in the Los Angeles and Las Vegas area, and she played tournaments on occasion. She was a quiet woman who maintained some close friendships with members of the poker community and left a positive impression on everyone who met her.
What happened to her should never happen to anyone. Susie Q's murder shocked everyone who heard about it, especially those in the poker community of which she was a part. There was sadness and rage, confusion and revulsion.
Her life was stolen in a horrific and cruel way on July 13, 2020.
Next week, the slow wheels of justice will begin to turn again, as the trial of Jeffery Bernard Morris begins in the Oakland County courthouse. He faces two counts of murder in the brutal death of Susie Zhao.
Who was Susie Q?
Born Shu Zhao on June 9, 1987, the person to become known as Susie Zhao began her life in Beijing, China. During those initial years, her parents left China with her and settled in America. She initially went to school in Troy, Michigan, and then went to high school in West Bloomfield.
A very smart young woman, Zhao attended Northwestern University in Chicago, Illinois. She graduated in 2010 with a bachelor's degree in psychology. Her mother described her as a "free spirit" but possessing "inborn talents of super memory, mathematics potential, and uncommon sensitivity to human deep inside."
Zhao put those qualities to use in the world of poker. After college, she moved to Los Angeles, California, where there is a vibrant poker scene. She played cash games in the local casinos there and traveled to Las Vegas often to do the same.
The pandemic hit Zhao – and the rest of the poker community – hard in early 2020. Live poker stopped altogether for months, and her source of income was gone. At some point early in the pandemic, she moved back home to Michigan to live with her mother and stepfather and assess her next steps. She spent her 33rd birthday there.
Zhao last saw her mother, Fang Dai, on July 12 before she headed out for the evening.
Most people in poker only know this much about Zhao because her mother wrote it in her daughter's obituary.
Friends in poker, like Xuan Liu, remembered her fondly on social media.
Being in poker has allowed me to meet some coolass people. Susie was one of them, and she is a big reason why S Africa is one of my favorite trips. She brought incredible energy everywhere she went, but also struggled as many of us do. May her case be met with justice. pic.twitter.com/SormScAlW8

— Xuan Liu (@xxl23) July 23, 2020
Channeling safari animals railing @WPTSA main event #Halloween pic.twitter.com/bLzpXPPfiN

— Susie Q (@ChompChompMoFo) October 31, 2015
A Tragedy Unfolded
Early on the morning of July 13, 2020, her body was found near a parking area at an entrance to the Pontiac Lake Trail in White Lake Township, Michigan. The men who found her saw something smoldering and didn't realize it was a human being until they approached. It was too late. The woman had been burned beyond recognition.
It took nearly a week for law enforcement officials to determine that the woman was Susie Zhao.
As they put the pieces together of her last night alive, the FBI Task Force and White Lake Township Police Department joined forces to issue a search warrant for a 60-year-old Pontiac resident. They found him on July 31, placed him under arrest, and forwarded the case to the Oakland County Prosecutor's office for review.
Jeffery Bernard Morris knew the drill. He had been arrested and convicted of a multitude of crimes in the past, including:
Drug possession
Assault with intent to rob while armed
Larceny
Destruction of a building
Retail fraud
Driving under the influence
Criminal sexual conduct (Tier 3, dubbed a sex offender for life)
Failure to register as a sex offender
Failure to comply with sex offender requirements
Multiple domestic violence charges
On August 4, Judge Kelley Kostin of the 52nd District Court cited Morris' extensive criminal history when denying bond.
A Tragedy Darkened Further
Information began to emerge.
The police told reporters that Zhao and Morris met up on the evening of July 12. They both checked in to a room at the Sherwood Motel, per cell phone records. Later that night, most probably into the early morning hours of July 13, authorities alleged that he took Zhao to the park, bound with zip ties after having been tortured, and set her on fire while she was still alive.
White Lake Township Police charged Morris with first-degree murder, premeditated homicide. They not only used phone records to put him together with Zhao but showed him at the murder scene near 5am on the morning of Zhao's death. He was there for seven minutes. The police also revealed that they found numerous suspicious items in Morris' car, such as a blood-stained wooden bat, bloody sheets, blood stains in the car, and hair and fibers that connect him to Zhao.
More details emerged during a September 14 hearing for the preliminary examination of charges. Judge Kostin presided over the Zoom hearing – restricted due to the pandemic – as witnesses provided more information about evidence.
Forensic pathologist Dr. Andrew Hanosh performed the autopsy and revealed Zhao had extensive external burn wounds to 90% of her body. All of her hair and clothing had burned off, though it was evident that her wrists were bound by tight black zip ties. He found soot in her airway, proof that she was likely alive and conscious when set on fire. She could have burned for up to two minutes before her death. Hanosh also discovered a severe perineum laceration that happened just before or even after the burning. He ruled her death a homicide.
Meijer Asset Protection Team Leader Keith Hawkes had been in charge of security for the Meijer market in Waterford. Video surveillance there showed Morris arriving there after 11:40pm on July 12, where he stole two packages of black zip ties and a jar of petroleum jelly.
FBI Special Agent George Rienerth testified about his analysis of the cell phones of Zhao (she had two) and Morris. All three phones were at Zhao's mother's house at 8:50pm on July 12, and the two texted around the same time. The phones all arrived at the Sherwood Motel at 9:35pm, though Morris' phone left to go to Meijer between 11pm and midnight. Only his phone went to the park at 2am. At 5am, both of Zhao's phones turned off.
Detective Thomas Sarasin testified that Morris deleted phone messages with Zhao before his arrest but left her as a contact. He used his phone to search about how to remove the back seat of an Audi. Other searches on his phone included pornographic content, specifically violent sexual torture of women and death. He saved some of those videos to his phone.
Morris' attorney called no witnesses.
The judge ruled quickly and unequivocally that Morris would be held without bond, and she bound the matter over as charged for trial.
"The court is satisfied that the prosecution has met its burden as to probably cause. I note that the evidence that has been presented today is all circumstantial. However, the court feels that it's strong circumstantial evidence to meet the burden. The strongest evidence is the telephone report and the location reports that were submitted by Agent Rienerth showing, putting, actually puts the defendant and the victim together in the location of the hotel as well as the area where the death occurred. The other evidence also shows that there was contact between the defendant and the victim that evening, that the video from the home close to Nelsey Avenue shows the defendant's vehicle being driven to the area where the death occurred."
An End to Delays
The trial was bound over to Judge Martha Anderson, with a pretrial hearing set for October 15, 2020.
That hearing led to Judge Anderson setting the pretrial date as February 11 and trial date as March 22. The pretrial date then pushed out to April 15 after Morris entered a not-guilty plea on March 12. More delays with evidence then pushed the pretrial to August 12 and the trial start date to September 7.
Ultimately more delays due to Covid-19 backups on the docket and a change of attorney for Morris delayed everything into 2022.
Per @WriterJen, case against Jeffery Bernard Morris on charges of first-degree murder of Susie Zhao postponed AGAIN. New-ish defense attorney not ready. Judge not happy but all agreed to postpone. Trial date now Sept 26. #JusticeForSusieQ #JusticeDelayed

— Legal US Poker (@legal_poker) February 17, 2022
The last update showed the trial date as October 3, and we confirmed with Judge Anderson's office that everything is on schedule.
Morris will face two counts of murder:
Count 1: Homicide – Murder First Degree – Premeditated (Defendant, on or about July 13, 2020, did, deliberately, with the intent to kill, and with premeditation, kill and murder one Susie Zhao.)
Count 2: Homicide – Felony Murder (Defendant, on or about July 13, 2020, did, while in the perpetration of criminal sexual conduct in the second degree, murder one Susie Zhao.)
Prosecutor for the People of the State of Michigan Karen McDonald is requesting life without parole for each count.