When a Tournament Guarantee is Not a Guarantee
It has happened before, though it seems to be more common this year. One of the most notable instances this year of a poker room removing a guarantee from a tournament prize pool happened during the summer. The World Series of Poker was the biggest game in Las Vegas in…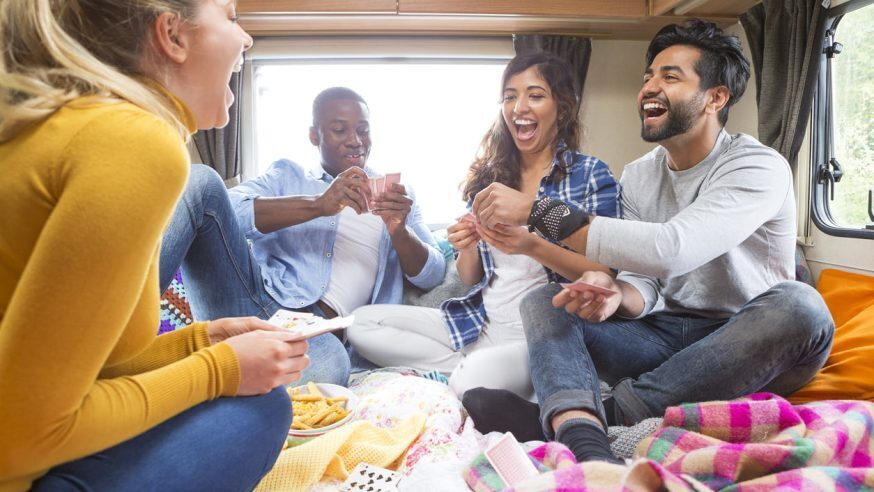 It has happened before, though it seems to be more common this year.
One of the most notable instances this year of a poker room removing a guarantee from a tournament prize pool happened during the summer. The World Series of Poker was the biggest game in Las Vegas in June and July, but every other poker room in the city wanted a piece of the action. As happens every year, the Orleans set a tournament series for the summer, alongside competitors like the Golden Nugget and Venetian.
At the peak of the Orleans Summer Open, the poker room announced that it was cancelling its No Limit Hold'em Championship event with its $750K guarantee. Further, they dropped the guaranteed events after, including the $250K GTD event and the $300K GTD finale.
We love offering multi-day events with great value and big guarantees. But, after talks with casino management, we unfortunately must cancel our NLH Championship, $250k Gtd, and Finale events.

In their place will be some of the best one-day events available anywhere in Vegas. pic.twitter.com/GH01XMLNyg

— OrleansPokerRoom (@OrleansPokerRo1) June 14, 2022
While the Orleans cancelled its guarantees before the events started, Hustler Casino in Los Angeles one-upped them just weeks later. The LA-area cardroom set up a schedule for its Grand Slam of Poker with more than $400K guaranteed in total. That started in mid-July and was scheduled to run through the first week of August. Its finale was a $250K-guaranteed event with 12 flights and a $350 buy-in.
After about four flights, Hustler began to realize that it might not make the guarantee. So, it cancelled the rest of the flights and the guarantee, notifying players who made Day 2 of their flights would play on a particular date for only the money that was in the prize pool.
‼️ Important Announcement ‼️ Prize Pool will be played on August 8th at 1PM! pic.twitter.com/Bt7cViCWur

— HUSTLER Casino (@HUSTLERCASINOLA) August 2, 2022
As one might imagine, the poker community did not view this move favorably. The guys associated with Hustler Casino Live stepped in to mitigate the damage and assist the casino in extending an apologetic hand to the community, along with an offering of a new tournament with added money. Nevertheless, it was a bad look.
That response from poker players, though, appeared to have sent a signal to other casinos and card rooms. "Cancel a guarantee, and we'll cancel you."
Venetian and PokerGO: Hold Our Beer
The PokerGO Tour hosted a successful Stairway to Millions tournament in January 2022 at Aria in Las Vegas. It was a series of eight tournaments that started with a $1K buy-in and worked its way up to a $100K buy-in finale.
So, the PokerGO Tour set up another Stairway to Millions for September 2022, this time at the Venetian. This one had 12 events starting with a $400 buy-in and worked its way up to a $50K buy-in finale. It was an opportunity for more players to compete. The most interesting feature of this series was that every player who cashed in one tournament would win an entry into the next level buy-in event. And the top three finishers in each tournament won an entry to the next-next event, skipping a level.
Therefore, the cost of the seats awarded to forthcoming levels would be deducted from the prize pool of the level played.
Each level had a guarantee on its prize pool. All in all, the series guaranteed $2.15M.

The series began with these numbers:
Event 1: $400 buy-in = 93 entries / $37,200 prize pool ($25K GTD)
Event 2: $400 buy-in = 94 entries / $37,600 prize pool ($25K GTD)
Event 3: $800 buy-in = 82 entries / $65,600 prize pool ($50K GTD)
Event 4: $800 buy-in = 74 entries / $59,200 prize pool ($50K GTD)
Event 5: $1,500 buy-in = 73 entries / $109,500 prize pool ($100K GTD)
Event 6: $1,500 buy-in = 75 entries / $112,500 prize pool ($100K GTD)
Event 7: $2,500 buy-in = 92 entries / $230K prize pool ($100K GTD)
Event 8: $5K buy-in = 42 entries / $210K prize pool ($100K GTD)
Event 9: $10K buy-in = 18 entries / $200K prize pool ($200K GTD) ($20K overlay)
Event 10: $15K buy-in = 18 entries / $300K prize pool ($300K GTD) ($30K overlay)
Event 11 was to have a $25K buy-in and $500K guarantee, and Event 12 a $50K buy-in and $600K guarantee.
However, without any social media posts from PokerGO or Venetian, they cancelled the last two tournaments. The only mention of the cancellation came at the end of a live reporting post on the PokerGO website.
"The Stairway to Millions originally had 12 events on the schedule, but due to decisions made by the Venetian Resort Poker Room, the final two events were canceled."
We contacted PokerGO for a statement but received no response.
There was no official explanation from either entity, no announcement, and no mention of how the players who won entries into Events 11 and 12 would be compensated. That information came only from tournament players like Adam Hendrix who said that the Venetian offered cash for the seat he won.
Tried to give benefit of doubt to @VenetianPoker but canceling a guarantee to a tournament you won a satellite into already is unacceptable. They did however offer cash for the seat.

— Adam Hendrix (@AdamHendrix10) September 18, 2022
Poker Community Rallies
The outrage spread across poker Twitter. The cancellation of guaranteed tournaments that were a part of a series – one that directly connected events – so soon before the start times was too much for many players.
So they canceled 1.1mil in GTDs of a series that had 2.15mil overall in guaranteed.

And did so less than 20 hours before 1 tourney, and less than 48 hours before the other.

And after reg closed on a tourney that was a satty to both.@PokerNews @ChadAHolloway @AllenKessler https://t.co/5zkbs444bK pic.twitter.com/vTVysgDwPv

— Ryan Laplante🏳️‍🌈 (@Protentialmn) September 18, 2022
Technically, the Venetian's poker room can cancel any tournament or guarantee whenever it wants. "Management reserves all rights to modify or cancel these promotions at any time." And on tournament structure sheets, one of the rules reads, "Management reserves the right to cancel or change tournaments."
Ethically, this is bad behavior and disrespects poker players.
Todd Witteles plans to take the issue to the Nevada Gaming Control Board. He's aware that he will need to educate board members on the meaning and importance of tournament guarantees. Board members will need to understand the difference between guaranteed prize pools and general poker room promotions. And on the basis of the NGCB's rule against false or misleading advertising, he will try to make the case that casinos should be disciplined when they do not honor guarantees.
Will Poker Make a Statement?
Most people outraged at the cancelling of guarantees agree that the best way to show that sentiment is to boycott the Venetian and/or PokerGO.
Most people also agree that this will not happen. Poker players will go to the value, and many of them will play tournaments with the "hope" that the guarantee will hold. This is evident in the fields that continue to patronize the current Venetian DeepStack Extravaganza. And the few – if any – players appear to be boycotting the Poker Masters hosted by PokerGO this week.
Others, however, balked at the Venetian's announcement of the October DeepStack Showdown and its $1.8M in guarantees.
The lack of shame you have to use the word guarantee is pretty impressive https://t.co/5VRoXvuV5C

— Adam Schwartz (@ASchwartzPoker) September 20, 2022
Don't worry guys I hear there is a guarantee on this guarantee*

*ⁿᵒᵗ ᵃ ᵍᵘᵃʳᵃⁿᵗᵉᵉ https://t.co/H4x5nYEe61

— Barry Carter (@Barry_Carter) September 20, 2022
Venetian out here selling watches from a trench coat in a New York City back alley. https://t.co/oCyIrUCCRE

— Rob Gardner (@RobGardnerLive) September 21, 2022