Torosyan Wins Commerce Poker Series Main Event
Several poker players had taken part in the Commerce Poker Series, which was held at Commerce Casino at Los Angeles in California. The highlight of the series was the $1,650 buy-in Main Event, which attracted a field of 393 players and generated a prize pool of $589,500. Levon…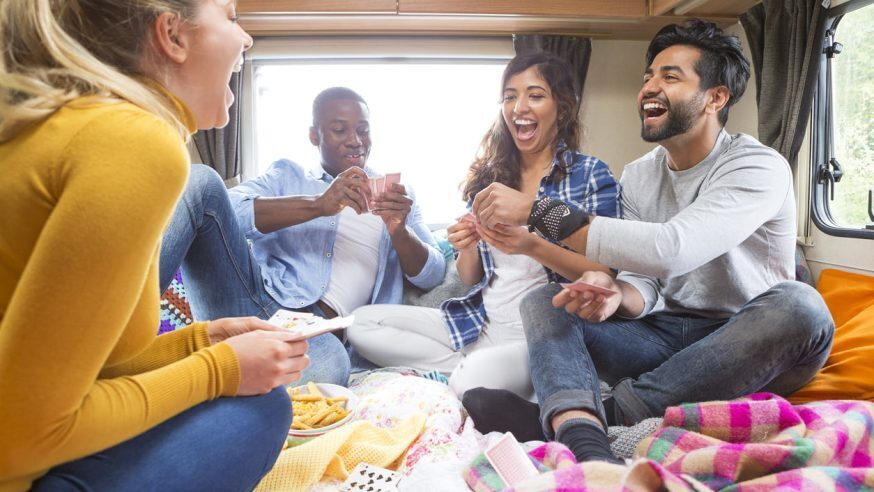 Several poker players had taken part in the Commerce Poker Series, which was held at Commerce Casino at Los Angeles in California. The highlight of the series was the $1,650 buy-in Main Event, which attracted a field of 393 players and generated a prize pool of $589,500. Levon Torosyan, a local poker player, emerged as the winner of this 2-day event and took home the first-place prize of $110,420.
The final table results are as follows. The runner-up of the event was Danny Nguyen, who took home a prize of $96,370. The players who finished third, fourth, fifth, sixth, seventh, eighth, ninth, and tenth were Gavin Griffin ($54,760), David Levi ($40,570), Anthony Pitesa ($30,420), Fouad El Adli ($24,340), Christina Lindley ($20,280), Ophir Atar ($16,230), Daniel Sosa ($12,170), and Dane Roemer ($8,870), respectively.
Click Here For Sites Still Accepting USA Player
Cash prizes were awarded to the top 45 players, and the final table was populated with noted poker players such as David Levi, Christina Lindley, Gavin Griffin, and Danny Nguyen. Ultimately, the final table action boiled to three-handed play among Nguyen, Torosyan, and Griffin.
Griffin was eliminated by Torosyan when the flop revealed a Queen of Diamonds, a Nine of Diamonds, and a Seven of Diamonds. Griffin then bet all in with a 10 of Diamonds and Ace of Hearts, but could not create a better hand because of Torosyan's Nine of Clubs and Ace of Diamonds. When the turn presented an Ace of Clubs and the river showed up with a Two of Diamonds, Griffin had to fold.
After Griffin's exit, the players left in the play came to an agreement, according to which Torosyan would be guaranteed a prize of $110,420 while Nguyen was guaranteed a prize of $96,370. When the deal was struck, Torosyan was very much in the chip lead. In fact, his stack was twice as large as Nguyen's. The two then played for the title and a free seat worth $10,000 to the LA Poker Classic Main Event.
The heads-up match was quite exciting. Nguyen bet all in with a King of Spades and a Six of Clubs, but the card on the board did not work in his favor. As a result, Torosyan became the champion of the event.
Before winning this title, Torosyan had made slightly more than $181,000 playing live poker tournaments. He had reached the final tables of two World Series of Poker (WSOP) events, but his latest win was the biggest in his poker career.