Top Five Poker Pros Who Have Earned The Highest Payouts In 2017
The global interest for live tournament poker rose to new heights in 2017. The growing popularity of poker across the world has resulted in a lot more amateur, recreational and professional poker players participating in exciting poker tournaments across the world. Players have been eager to participate in low stakes,…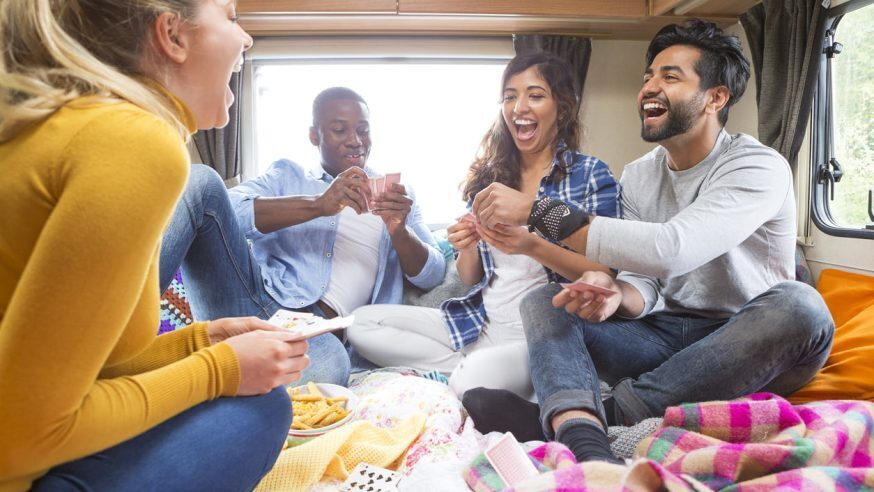 The global interest for live tournament poker rose to new heights in 2017. The growing popularity of poker across the world has resulted in a lot more amateur, recreational and professional poker players participating in exciting poker tournaments across the world. Players have been eager to participate in low stakes, mid-stakes and high-stake poker tournaments in order to test their skill the best players in the world.
High stake poker tournaments have once again been a game changer in the poker community as they create massive buzz in the global poker community. The opportunity for an unknown poker player to win a life changing sum of money has always inspired people from around the world to give the game of poker a crack.
The chance to win life-changing amounts of money undoubtedly serves as great incentive for them to play, but the introduction of new tournaments and bigger prize pools have certainly helped increase the popularity of these high stake poker tournaments. We take a look at the top 5 highest payouts in live poker during 2017.
Bryn Kenney ($8,505,898): Bryn Kenney has won over $8.5 million in 2017, which allowed him to surpass even Scott Blumstein, the WSOP Main Event Champion. It's safe to say that 2017 has served as Kenney's most profitable and notable year throughout his career in terms of earnings he received from live poker tournaments.
In January 2017 alone, he raked up more than $1.6 million from the first PokerStars Championship Bahamas. From there, he emerged as the champion at the $50,000 No-Limit Hold'Em, which got him $969,075. Just a few days later, he received $392,876 from the $25,500 No-Limit Hold'Em Shot Clock. He would go on to have a good run at the Aria Casino, receiving $300,000 from the $25,000 High Roller event and would later receive €1,784,500 from the €100,000 Super High Roller at the PokerStars Championship.
Scott Blumstein ($8,174,347): Scott Blumstein won the World Series Of Poker (WSOP) $10,000 Main Event Champion in 2017. The New Jersey player collected $8.15 million after beating a massive player pool of 7,221. This was the biggest cash prize in his career as a live poker player.
Blumstein did not have a major professional record going into the 2017 WSOP and his Main Event win has propelled him to be amongst the top 5 players to have earned the highest in 2017. He hasn't won a lot of tournaments since the WSOP Main Event and is currently contemplating leaving the game of poker.
Christoph Vogelsang ($7,665,247): Christoph Vogelsang is the richest German high roller poker pro in 2017. He is part of the 2017 trend of German poker players focusing on high stake poker events and cashing out large sums of money.  He became 2017's Aria Super Higher Roller Bowl champion, beating 55 players and ended up winning $6 million. From there, he finished sixth at the WSOP Europe €111,111 High Roller, which saw him bring in an additional €606,694. He was also able to win another $261,376 for his performance in the $25,000 High Roller Tournament at Aria.
Steffen Sontheimer ($7,052,322): Steffan Sontheimer is the second German player to make this top 5 list of most profitable live poker players in 2017. He had a lucky streak that started in May, where he finished as the runner-up to Christian Christner at the $100,000 Aria Super High Roller Tournament. This result saw him receive $1,223,264. He would go on to win another €430,000 at the €25,200 Super High Roller Tournament in July.
He once again hogged the limelight in September when he won the Poker Masters High Roller Series at the Aria Casino. There were five events during this series and Sontheimer cashed in on four of the five events, finishing first in two. He ended up winning $900,000 from the $50,000 buy-in and $1,512,000 from the $100,000 buy-in events. He then cashed in $204,000 for fourth place and $117,000 for fifth place in remaining two $50,000 buy-in events.
Fedor Holz ($6,380,187): When you talk about German poker players, you have to mention Fedor Holz as he tops Germany's all-time money list. Holz is one of the youngest and richest poker pros on the circuit and has done exceptionally well playing high-roller tournaments in 2017. Some of his 2017 wins include $444,893 at the Triton Super High Roller Series and was also in the money during Aria's two $50,000 Super High Roller events. He won $330,660 for his first place finish and another $417,600 for second place.