Top Female Poker Pros Try To Remove Roadblocks At WPT Women's Poker Summit
Poker operators and some of the leading female poker players in the world have tried in recent times to encourage more women to play poker and take part in live poker tournaments but they haven't had a lot of success. The World Poker Tour (WPT) recently conducted its WPT…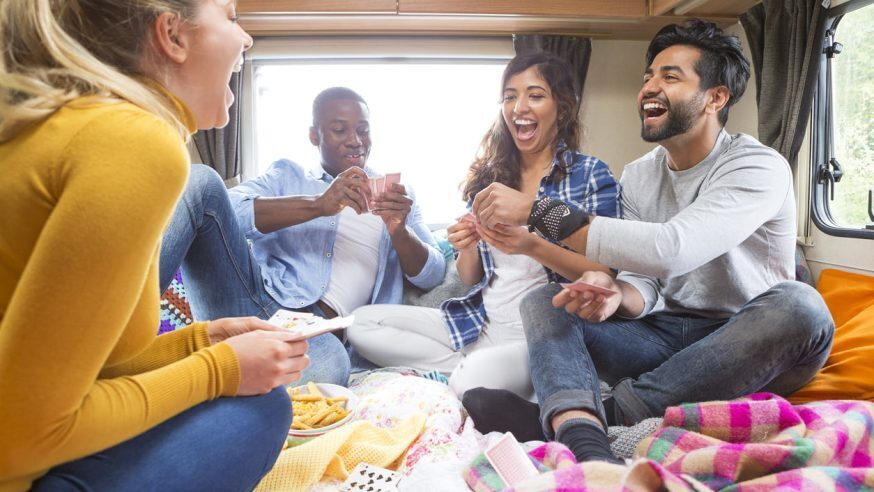 Poker operators and some of the leading female poker players in the world have tried in recent times to encourage more women to play poker and take part in live poker tournaments but they haven't had a lot of success.
The World Poker Tour (WPT) recently conducted its WPT Women's Poker Summit at the Bicycle Casino in California and some of the top female poker pros in America showed up to share their views, hold discussions and see if they can remove roadblocks to encourage more female poker players to show up at live poker tournaments.
What Is Going Wrong?
One of the key issues that were discussed at the Summit was what was wrong with the current efforts that poker operators were using to promote a higher percentage of female participation. The World Series of Poker (WSOP) which is the biggest and most popular live poker tour in the world is a primary example of not seeing any substantial results when it comes to an increase in female poker participation.
The WSOP conducted its 49th anniversary in 2018 and female poker participation has risen from 1 percent in the early years to around four percent as of now. Those are dismal numbers given the fact that the WSOP has millions in guaranteed prize money up for grabs along with a special Ladies only event. The discussions boiled down to three key areas where improvements needed to be made. The areas discussed were an unfriendly environment, attitudes in society, accessibility and game formats.
An Unfriendly Environment
Linda Johnson who is a member of the Poker Hall of Fame (PHoF) discussed the 70s and 80s when male poker players used to blow smoke directly into the faces of female poker players. Things have certainly changed to a great extent but there is still sexi; sm, arrogance and unprofessionalism directed at female poker players even today.
Sasha Liu and Kym Lim were two female poker pros who complained this year of sexism and bullying at the poker tables. Both players took to Twitter to discuss the incident and ask for tournament organizers to provide better protection to them.
This issue has to be taken up by poker operators who not only need to educate male poker players on appropriate behaviour but they need to take strict action against anyone discriminating against a female poker player. Once an example is set and more steps are taken in this regard, the environment at live poker tables is going to be a lot more encouraging for female poker players to step into.
Accessibility and Game Formats
The general attitude is that the women who do play at live poker events will prefer playing low stake events rather than taking a risk and playing high stake events. That is true because most women generally tend to be more conservative with their finances due to family commitments. They are content playing low stakes and making decent money than risking it all to win a big prize.
The second concern is that even if they did want to move up to high stakes, they would have issues in getting someone to stake them. Male poker pros usually don't have any issues in getting a financial backer but women poker pros need to think twice because of the obvious implication of having to owe a financial backer. They could be pressured into 'special favours' if they struggle to pay back the money.
Change In Attitudes
Poker operators need to educate their casino staff and employees into what can be constituted as acceptable behaviour at the table and what is not. Some of the suggestions that cropped up during the WPT Women's Poker Summit include certifying poker rooms to be 'women friendly' and having a text hotline to top management where female poker players can easily and quickly report harassment directly from the poker tables.
The WPT which organized the summit will do its part in making its live tournaments friendlier for female poker players. Other top live poker operators will have to follow suit and do more to encourage female poker participation by incorporating these suggestions from the WPT Summit.