Top 7 YouTube Poker Channels To Watch During COVID-19 Quarantine
As countries all over the globe continue to grapple with the ongoing coronavirus pandemic, live poker has been dealt a huge blow, forcing poker players and fans around the world to change their plans. Part of that change is to stay at home and avoid physical contact with the outside…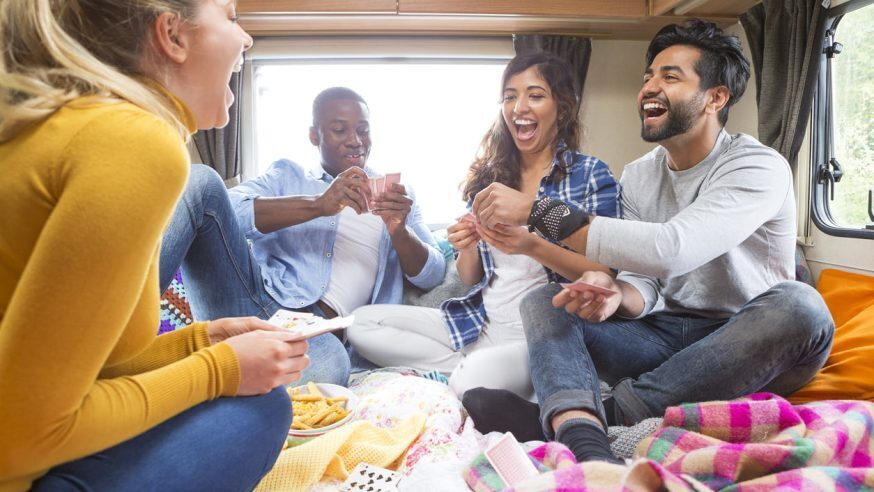 As countries all over the globe continue to grapple with the ongoing coronavirus pandemic, live poker has been dealt a huge blow, forcing poker players and fans around the world to change their plans. Part of that change is to stay at home and avoid physical contact with the outside world. This has led to an increase in online activity as people look for ways to entertain themselves or simply to kill time.
If you are a poker fan, you can actually make the whole self-quarantine period a productive one by tuning in to YouTube poker channels and learn more about the game. You can find thousands of poker channels on the video sharing platform, but that doesn't mean you need to subscribe to each of them. This is where we can help you! Go ahead and check out these seven highly-recommended poker channels and start binge-watching now!
James Ingram
James Ingram bagged two trophies during the recently-concluded Global Poker Awards – Journalist of the Year and Video Media Content. He won in recognition of his great hard work and contribution to the world of poker content creation.
You might want to watch his own investigation into the massive cheating scandal involving Mike Postle and Stones Gambling Hall, or check out previous videos featuring interviews with hedge fund manager Bill Perkins, and three-time World Series of Poker (WSOP) bracelet winner Barry Greenstein. Ingram has also put out some new interviews, such as him speaking with Canadian poker pro Mike McDonald on coronavirus betting.
Doug Polk
When it comes to poker content creation, it's hard not to mention Doug Polk. The American former poker pro, who officially retired from the game over a year ago, has dedicated a lot of his time in producing high-quality poker-related content.
But recently, he announced that he is done with poker and that meant he will no longer be posting new videos on his YouTube channel. If you still haven't visited Polk's channel all these years, now is the time to binge-watch his videos while they are still online.
Andrew Neeme
Andrew Neeme is among the world's most popular YouTube poker vloggers. In fact, he is among a few people who started it all. Since he began releasing great poker content back in 2016, Neeme has attracted more than 140,000 subscribers, making his channel among the most subscribed on YouTube. His well-produced vlogs are worth-watching, plus you get a sense of positivity while you watch them. Hand analysis is among his expertise. Check out his channel now.
Daniel Negreanu
If you want some nice vlogs straight from the world's longest-running festival, then head over to Daniel Negreanu's YouTube channel. The Poker Hall of Famer documents his WSOP journey each year (2020 could be an exemption though as there's a good chance that the festival won't push through due to COVID-19).
Brad Owen
Brad Owen is also a popular figure in the world of poker content creation. He is well-known as Neeme's sidekick, organizing meet up games all over the globe. Owen has a great sense of humor, and that his reflected in his videos.
Live At The Bike
If you want a daily dose of top notch high-stakes poker, then check out Live at the Bike. The cash game show is attended by some of the world's finest high rollers that usually go under the radar. The show streams weeknights. Get ready to be entertained!
Jonathan Little
Who will forget Jonathan Little? If you want to hone your skills, then go to his YouTube poker channel and you will have access to one of the best poker strategy resources online, for free! The American poker pro is highly successful in the game with, major world titles and more than $7 million in tournament earnings. His videos are easy to understand, so regardless if you're a beginner or an experienced pro, you can learn a thing or two by watching his videos.