Titan Poker Gives Away Prize Packages to PokerFest 2013 Main Event
Titan Poker, one of the best online poker rooms in Europe, is giving away prize packages to the PokerFest 2013 Main Event, which is just around the corner. Online poker players who want to grab an opportunity to take part in the PokerFest only…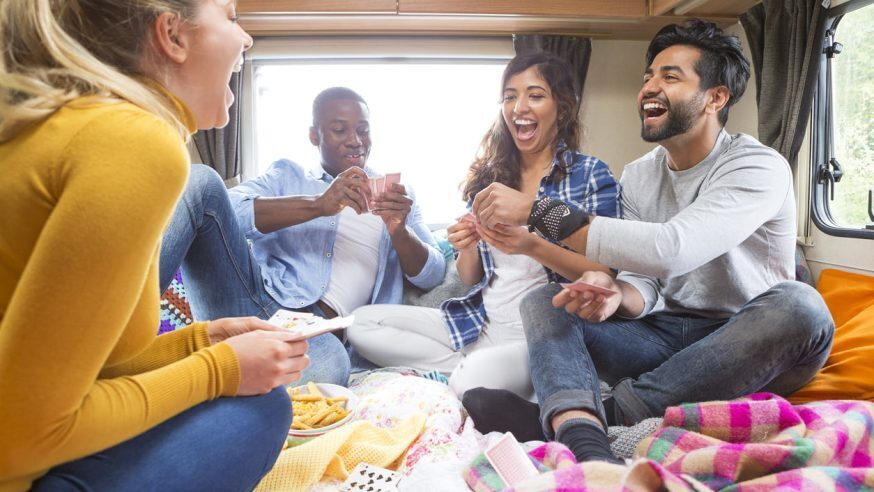 Titan Poker, one of the best online poker rooms in Europe, is giving away prize packages to the PokerFest 2013 Main Event, which is just around the corner. Online poker players who want to grab an opportunity to take part in the PokerFest only have to play one of the super satellite tournaments held every week at Titan Poker. If they win, they will get the opportunity to represent Titan Poker at the PokerFest 2013, which will be held at Mamaia in Romania from September 4. The event is slated to be the largest live poker tournament to be held outside Bucharest.
Click Here For Sites Still Accepting USA Players
The PokerFest 2013 will be held in Hotel Golden Tulip, which is located along the shores of the Romanian Black Sea. The highlight of the PokerFest 2013 is the PokerFest 2013 Main Event, which has a buy-in of €540 and a tournament fee of €60. The rules of the Main Event permit one re-entry. Since the PokerFest has become very popular, it will comprise two starting flights for the first time in its history. In addition, the PokerFest 2013 will comprise five side events, including a ladies-exclusive tournament with a buy-in of €90+€10.
Online poker players at Titan Poker stand the chance of winning prize packages worth €1,200 to the PokerFest 2013. In order to win one of these prize packages, players only have to win one of the weekly super satellites held at Titan Poker. Each prize package will include the buy-in to the tournament, flight charges, hotels stays, and transfer charges.
Titan Poker will hold the PokerFest Super Satellite at 18:30 on the evenings of Sundays. Besides, the online poker room will hold a PokerFest Turbo Super Satellite on Saturdays at 18:30. If players cannot afford the buy-ins to these super satellites, they can take part in feeder satellites with low buy-ins, which will be held daily. Winners of the prize packages can enjoy a great vacation at Mamaia besides playing poker.
PokerFest is one of the top organizers of live poker events in Central and Eastern Europe. The company carefully selects venues for its poker tournaments to make sure that participants get the best possible experience. PokerFest also runs a number of medium to high stakes cash games with attractive rake structures. PokerFest events are something to look forward to as the company is aware that live poker events are not just about playing poker, but also about having a great gaming experience.