Three Poker Players Co-author New Poker Book
Emanuel Cinca and Thomas Tiroch, both professional poker players, and John Billingham, their student and math professor, have authored The Education of a Modern Poker Player in honor of Herbert O. Yardley's classic poker text of 1957, The Education of a Poker Player. Click Here For Sites…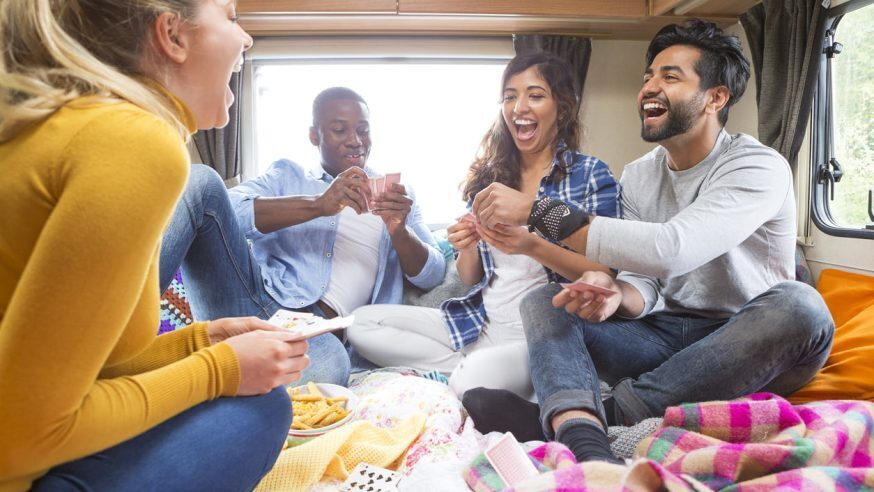 Emanuel Cinca and Thomas Tiroch, both professional poker players, and John Billingham, their student and math professor, have authored The Education of a Modern Poker Player in honor of Herbert O. Yardley's classic poker text of 1957, The Education of a Poker Player.
Click Here For Sites Still Accepting USA Player
The new book lists out the various skills one requires in order to become a successful online poker player today. It is also a record of Billingham's journey to poker success. Written in an informal, conversational style, the book talks about poker psychology, five-card draw strategies, and the difficulties they had faced because of Black Friday.
The Education of a Modern Poker Player can be accessed in the book section at PokerNews.
Recently, PokerNews interviewed the three writers of this book. When asked about their source of inspiration, Billingham said that he loves writing and would like to improve his game. He said: "I thought I saw a gap in the market for a different kind of poker book." The other two writers said that Billingham inspired them to write this book, and Cinca added, "I was convinced when I was given the power to flame a math prof. like Billingham in public."
Talking about how his book stands in a class of its own, Billingham said that the book's unusual format and its eclectic nature makes it a must read. Tiroch said: "It's the story of an old chap who happens to be a math prof as he moves from beginner to intermediate and a very smart poker player." Cinca added: "It's one person's journey to learning solid poker. This means the advice is tailored for someone that already knows bits and pieces of the game, some incorrect, some incomplete." According to Cinca, the book indicates that poker is for everybody, not just young school and college drop outs.
Noting the "three distinct voices" in the book, PokerNews asked if it was difficult for them to reconcile. Billingham replied that they had decided that he would edit and structure the book as the other two writers "are semi-literate foreigners." He said that he had only corrected the grammar without destroying their writing styles.
Tiroch also said that the book is meant more for online poker players than for live players although there is one chapter on live poker play. But Billingham said that book is not just for online poker players as "poker is poker, wherever it's played, and whatever variant you're playing."