The Best Mobile Real Money Poker Apps For Android Users
The first mobile casino was launched back in 2004 and since then advances in mobile technology and touchscreen technology have transformed mobile gaming. iGaming operators were quick to note that the new trend of gaming was mobile casino apps and top gaming providers invested heavily in developing innovative mobile apps…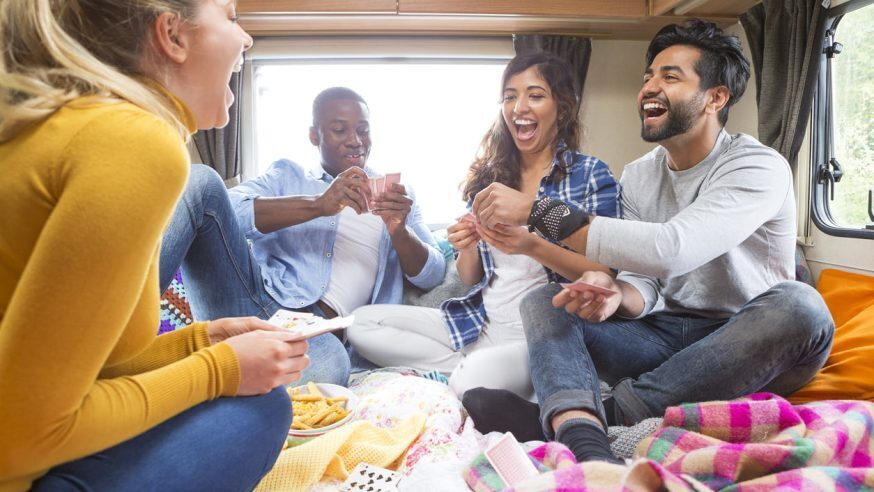 The first mobile casino was launched back in 2004 and since then advances in mobile technology and touchscreen technology have transformed mobile gaming. iGaming operators were quick to note that the new trend of gaming was mobile casino apps and top gaming providers invested heavily in developing innovative mobile apps to allow their players to game while on the go.
Top online poker operators have released mobile poker apps for both Android and iOS platforms. Android phones tend to have a bigger global acceptance as there are multiple phone manufacturers such as Asus, Samsung, Xiaomi and Panasonic that have a wide range of smartphones.
So if you are an Android user and love playing poker from your mobile, check out these top real money android poker apps.
PokerStars Android App
This real money Android app is the most popular poker app which is not a surprise given that PokerStars is the biggest online poker website in the world. This mobile poker app has arguably the best functionality among the other Android poker apps out there. Its main features include multi-tabling (up to four tables), hand replay and searching players.
It also allows players to chat and deposit or withdraw through a web cashier. The app offers a wide variety of poker games online including tournaments, cash games, ZOOM poker, and sit-and-go's. It has a packed tournament schedule and provides a great benefit program for amateurs and recreational players. You can also choose from its personalized avatars, table designs and preset bets.
The app allows money transactions from the phone and lets you enjoy online casino games, mobile video poker and sports wagering. PokerStars App also enables easy switching between the app and a computer, which is a huge advantage for long-session tournament players. This app can be downloaded for free depending on your location. Players from Europe should download the PokerStars EU app, likewise those from UK will have to download the PokerStars UK version.
888Poker Android App
888Poker is second to PokerStars and its mobile poker app is also widely used across the world. This Android poker app is great for both professional and recreational players. It provides smooth gameplay with a broad range of payment options to choose from. It offers a very user-friendly interface and players can play up to four tables. The app has large action buttons which help players avoid clicking on the wrong button.
It also has a quick seat feature, chat option, preset avatars, and a web cashier. It offers a wide variety of games like BlastSnGs, Snap Poker and other cash games. Withdrawals and deposits are quick, taking as fast as one day. The poker app can also be downloaded for free but you will have to double check if it is available in your country of residence.
Party Poker App
PartyPoker has done very well for itself in the last 18 months and has launched a number of player friendly initiatives to promote its online poker room. The partypoker mobile Android poker app is good but can be improved. The app offers mobile poker players special promotions and gives players the opportunity to win millions of dollars through its Powerfest tournament series.
Unibet Android App
If you're looking for another alternative, you can play on the Unibet Android app. Playing on this app is quick and easy, you just have to go to a specific URL and install the software. You're in for a better experience if you download the app on a tablet as it is optimized for tablet use.
Tips on Choosing the Best App
How will you know which mobile Android poker app is best for you. While you can read reviews online and get an idea which app will work best for you, the best method is to download and test the above mentioned poker apps. You can check for yourself and test their functionality, server reliability and ease of use. You can also check their game offerings and special promotions before deciding on which one works best for you.
Choosing the best mobile poker app depends on your personal preference but it helps to gather as much information on the apps as possible to ensure a fun, safe and convenient mobile poker app experience.