Team PokerStars Pros Hint That PokerStars Shifting Marketing Focus
PokerStars is shaking things up in the global poker market and shifting its focus in the new year. While the company hasn't made any specific or exciting announcements in recent times, one can see that changes are around the corner as the online poker giant is trimming its Team PokerStars…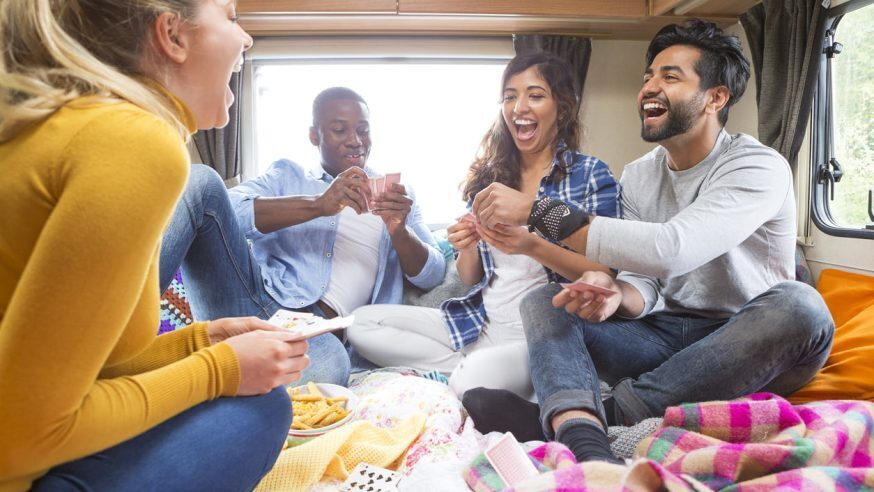 PokerStars is shaking things up in the global poker market and shifting its focus in the new year. While the company hasn't made any specific or exciting announcements in recent times, one can see that changes are around the corner as the online poker giant is trimming its Team PokerStars Pro stable.
Yet another poker pro has announced his breakup with PokerStars. This comes about after three pros were dropped from the team pro lineup since December 2017.
Bertrand Grospellier Says Goodbye To PokerStars
French star Bertrand Grospellier, commonly known as "ElkY," announced through his social media that he is folding as a Team PokerStars Pro member after more than 11 years of partnering with the brand. In his tweet, ElkY went to thank PokerStars for their years-long journey and stated how the partnership opened him to many people and experiences all over the world.
Grospellier does give us a hint into PokerStars marketing strategy going forward by making a cryptic statement. In his statement, ElkY said, "2017 showed me it was time to stop and open up a new chapter. Team Pro used to be a core part of their strategy, but it became evident this was not the case anymore during the last few years. I respect that."
ElkY's subtle jab at PokerStars further intensifies the rumors that PokerStars have been shifting their marketing focus in the recent years, especially since the parent company Amaya Inc. rebranded to the Stars Group. These rumors were first sparked by the departure letter penned by former Team PokerStars Pro Felipe Ramos when he announced his breakup with the brand in December.
Felipe Ramos Indicates That PokerStars Has Different Plans
According to Ramos, he felt that PokerStars was not willing to pay him what he's worth after he tried to renegotiate his contract. He explicitly stated that in the recent years, the company's "priorities have changed." So when the two parties did not reach an agreement—most likely monetary—Felipe decided to move on.
Felipe's sentiments more or less mirror ElkY's message, as the two poke pros will continue their professional poker career without representing Team PokerStars. Their cases were unlike Vanessa Selbst's and Jason Mercier's who both ended their partnership with PokerStars to focus on other aspects of their lives. Selbst decided to pursue a professional career as a hedge fund trader while Mercier looks to spend more time with his family as they welcomed their first child in October 2017.
Grospellier Could Have Boosted French Shared Liquidity Market
This is why ElkY's resignation as a Team PokerStars Pro caused many people to ask, "Why?" ElkY first joined PokerStars in 2004 when he won an invitational online tournament that was organized by PokerStars for eSports gamers. Before his poker pro career, ElkY was known as an elite eSports player, playing in the competitive Korean field as a professional StarCraft player.
After he signed in 2004, ElkY continued making waves in the poker scene by winning the PokerStars Caribbean Adventure and the World Poker Tour Festa al Lago, both in 2008. He then set the world record for multi-tabling Sit & Go's during PokerStars' European Poker Tour Grand Final in Monte Carlo in 2009 by playing—and profiting from—62 tournaments in an hour. ElkY is also a holder of a WSOP bracelet, two WCOOP titles, and a SCOOP victory. He is currently at the top of France's All Time Money List, and the 29th in the whole world at $13,515,254 total live earnings after winning $2,278,657 by placing 2nd during last year's $111,111 High Roller for One Drop.
The end of the partnership had many people wondering why ElkY was dropped since his influence in France could have proved useful once France, Portugal, Italy, and Spain settle the upcoming merging of their online poker player pools.
PokerStars Focusing On Global Celebrities
But when critics zoomed in to PokerStars new marketing plans, PokerStars' move to drop ElkY despite his profitable career made sense as to the direction the brand is going. The company decided to stop hiring top poker pros as they have done in the past and focus on bringing in global celebrities and sport stars who loved playing poker. PokerStars started to bring athletes and celebrities into their lineup such as football pros Cristiano Ronaldo and Neymar Jr., actor and comedian Kevin Hart and even Olympic athlete Usain Bolt.