Team PokerStars Pro Leo Margets to Participate in ESPT
Season 6 of the Estrellas Poker Tour (ESPT) began on March 9, Monday, at Spain's Casino Gran Madrid. The event includes a number of side events with affordable buy-ins, ranging from €80 to €1,100. The organizers want this event to be as successful as it was in 2014, when…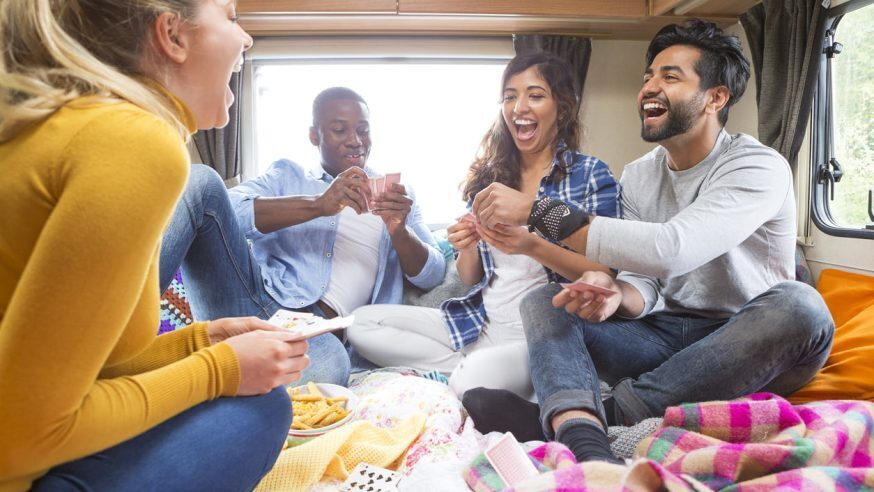 Season 6 of the Estrellas Poker Tour (ESPT) began on March 9, Monday, at Spain's Casino Gran Madrid. The event includes a number of side events with affordable buy-ins, ranging from €80 to €1,100. The organizers want this event to be as successful as it was in 2014, when it attracted a field as large as 721 players and generated a prize pool as large as €692,160.
Click Here For Sites Still Accepting USA Player
One of the professional poker players who will take part in the event's first tournament is Leo Margets, the only Spanish member of PokerStars' team of pros. Margets is well-known as the last woman standing of the World Series of Poker (WSOP) Main Event of 2009. She also appears on the Spanish version of Survivor, a television show.
Recently, Adrian Delgado of PokerNews.com Spain interviewed Margets to get her views on how to play poker better. When asked if the ESPT gives "a good opportunity for new players to discover live poker" or if it is too big an event for amateurs, she said that it is "an ideal event for those who are looking for a tournament to get in the poker world and to discover the circuit."
When asked about her experiences with PokerStars, she said that she enjoys being with PokerStars as she feels comfortable with the notion of being an ambassador for PokerStars in Spain. She said that sponsorship contracts can make a professional poker player's life easier.
Revealing her opinions about the future of the online poker industry in Spain, she said that the industry is facing a tough time at present. While Spanish gambling regulations gave players a safe and protected environment to gamble in, they also caused a decline that can be reversed only if these laws are amended. Spanish online poker can grow only if Spain opens to "international shared liquidity" and lowers taxes for players.
Stating that she is optimistic that the Spanish online poker industry will thrive, she said that the regulated online poker rooms in Spain will soon get more traffic and the government will get more in tax revenues. Prior to current regulation, poker players flocked to Spain as they considered it to be the ideal poker destination, but regulation has changed all that, she opined.
Regarding her plans for the near future, she said that she will take part in the EPT Grand Final, the EPT Malta, and the ESPT Marbella, and the WSOP Main Event.