Sweden's Casino Cosmopol To Fight SEK8 Million Fine For Money Laundering Violations
Casino Cosmopol, a wholly owned subsidiary of Sweden's state-owned betting monopoly Svenska Spel, has been fined SEK8 million (US$881k) for failing to comply with anti-money laundering rules. "Serious and Systematic Failures" Sweden's gaming regulator Lotteriinspektionen decided to impose a hefty fine to send a strong message to…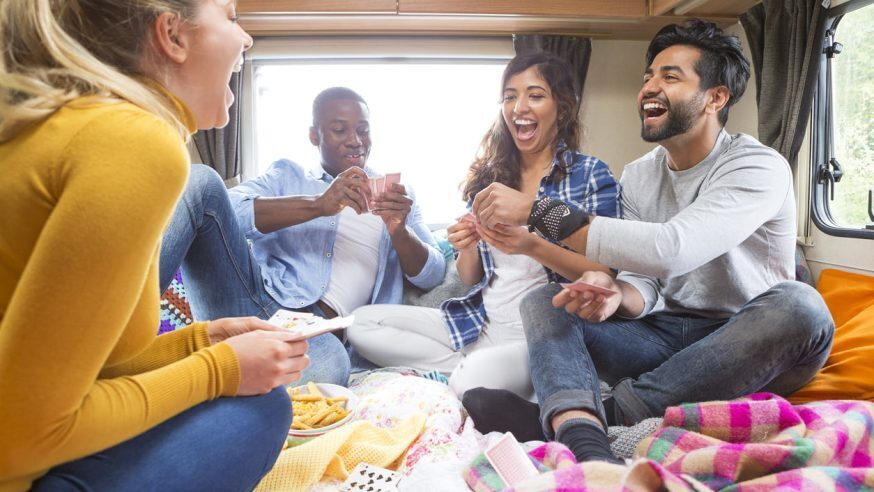 Casino Cosmopol, a wholly owned subsidiary of Sweden's state-owned betting monopoly Svenska Spel, has been fined SEK8 million (US$881k) for failing to comply with anti-money laundering rules.
"Serious and Systematic Failures"
Sweden's gaming regulator Lotteriinspektionen decided to impose a hefty fine to send a strong message to casino operators in the country. The gaming regulator described the deficiencies by Cosmopol as "serious and "systematic" and stated that money launderers may have been using the casino for criminal activities. Casino Cosmopol is currently operating in four locations in the country which include Sundsvall, Gothenburg, Malmo, and Stockholm.
The serious breaches found by the regulator cover numerous areas including customer awareness measures, risk-based routines, documentation procedures and transaction obligations.
Lotteriinspektionen highlighted Casino Cosmopol's flawed video surveillance mechanism which automatically deletes all footage after seven days. This makes it hard to keep a record of an individual's gambling activity and monitor their transactions. The casino's slot machines also operate without a staff assigned to monitor the games. This is despite the company declaring that over half of its revenue comes from slots.
Failings Went On For Seven Months
The regulator also found irregularities in the company's assessment of money-laundering customers. The casino said only 0.3% of its customers can be classified as either medium or high-risk. A customer suspected of money laundering, who had been referred to financial authorities three times, was only assessed as "low-risk" by Casino Cosmopol.
Lotteriinspektionen also found failings by the casino in implementing measures to prevent excessive spending by customers. In one instance, a customer was allowed to gamble huge amounts of money when his source of funds came from his own restaurant that generated SEK12 millin in sales per year. But this should not have been allowed according to the regulator who said that the casino should have evaluated the customer's spending ability based on his taxable income, instead of his restaurant's turnover.
The company also failed to record the transactions of a player who gambled SEK99,000 ($10,951) on slots in a single evening. It was only discovered when the casino's security video footage was reviewed.
Several instances of insufficient customer knowledge were also found, which include allowing customers to lose huge amounts of money, as well as failing to step in to help one customer who, since 2016, had recorded massive losses of SEK 2.835 million.
The casino's failings occurred within a seven-month period, from January 1 to July 31, 2017.
Casino Cosmopol Lodges Appeal
The casino has appealed the ruling citing the absence of clear rules and guidelines from the regulator. A week after the initial decision was announced, an action plan was submitted to deal with the issues raised by Lotteriinspektionen. However, the regulator did not issue clear regulations and guidance as to how to address the matters highlighted in the investigation, and that makes it unfair to set a penalty fee according to Per Jaldung who is the CEO at Casino Cosmopol.
The CEO pointed out that the regulator has been monitoring the casino's operations since it started in 2005 and had prior knowledge on the procedures implemented by the company but not serious concerns were raised during this period.
Casino Cosmopol ran its business for several years believing they were fully compliant with the country's anti-money laundering laws. It is only now that Lotteriinspektion raised concerns over serious deficiencies which seemed unfair to them.
Improving AML Measures
Jaldung stated that the company was aware of the improvements that needed to be made and confirmed that these improvements were being given the highest priority. Jaldung further said that Casino Cosmopol was continuing its efforts to improve its AML measures, and had assigned staff to deal with issues on a daily basis.
Casino Cosmopol has been implementing measures to protect customers and spot potential illegal activities. Now all guests are required to register before being given access to the casino premises, with visits being recorded. Dubious transactions are also being closely monitored, reviewed and reported to the company's finance department.
Lotteriinspektionen has not responded yet to Casino Cosmopol's appeal, which was lodged on December 17.
The company submitted a new license application under the Sweden's newly regulated gambling market which comes into force on January 1, 2019. The regulator has made it clear that the casino needs to improve its AML compliance before it its license will be approved.
Sweden has already granted several licenses to various operators including Svenska Spel, which received the green light for both sports betting and online casino in the revamped gambling market.