Suspect In Kim Jong-nam Assassination Runs Online Gambling Websites In North Korea
A day before Valentine's day, Kim Jong-nam the half-brother of North Korean dictator Kim Jong-un was assassinated at the Kuala Lumpur International Airport (KLIA) in Malaysia as he was waiting to board his flight to Macau, the gambling capital of the world. Kim Jong-nam had moved out of North…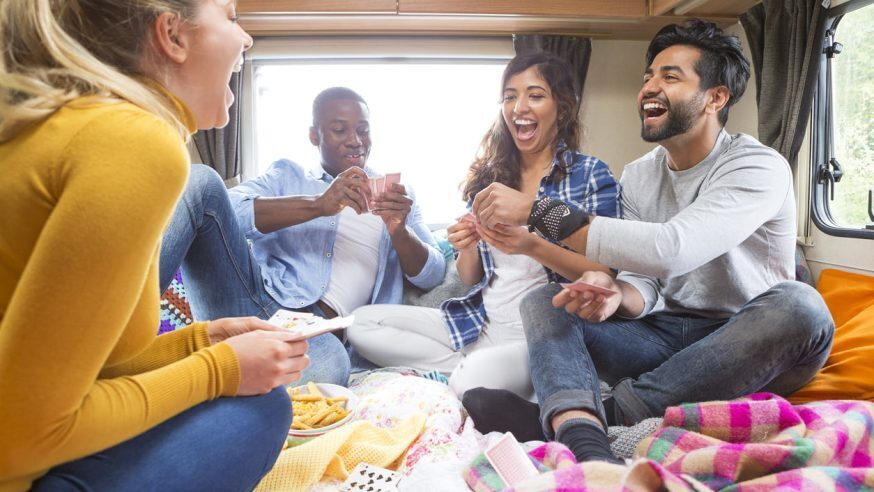 A day before Valentine's day, Kim Jong-nam the half-brother of North Korean dictator Kim Jong-un was assassinated at the Kuala Lumpur International Airport (KLIA) in Malaysia as he was waiting to board his flight to Macau, the gambling capital of the world.
Kim Jong-nam had moved out of North Korea and spent a significant amount of his time in Macau leading a flamboyant lifestyle playing at the casinos and enjoying the nightlife that the city had to offer. Based on CCTV images, the authorities arrested two women Doan Thi Huong from Vietnam and Siti Aisyah from Indonesia who were seen approaching Kim Jong-nam and spraying something into his face.
The two women have since stated that they were approached in a nightclub and offered around $100 each for carrying out a prank that was similar to a 'Just-for-laughs' gag to spray something harmless into Kim Jong-nam's face and so they went ahead with the plan. What they ended up spraying into Jong-nam's face was a fast acting and deadly poison that killed him before Malaysian authorities had a chance to try and find out what was happening. The North Korean dictator did not have a close or friendly relationship with his half-brother and hasn't been happy with the way Malaysian authorities are handling the investigation.
Malaysian authorities have sent the body for a post-mortem against the wishes of North Korea and have so far arrested an additional two suspects. A Malaysian man who is said to be the boyfriend of one of the arrested women and a North-Korean by the name of Ri Jong-chol. The authorities are also looking to arrest four other North Korean men who are suspected of playing a role in the assassination but are thought to have fled the country immediately after it was carried out.
The authorities have turned the spotlight on to Ri Jong-chol and found that he has a degree in chemistry and has been the brain behind organizing all of the logistics for the assassination. He is also suspected of being a key member of running online gambling websites in North Korea along with pornographic websites. North Korea has a very strict regime and gambling in prohibited in the country.
However North Korea's leader Kim Jong-un has long been suspected of funding and running an extensive cyber operation which includes online gambling and pornographic websites that allow nationals from different parts of the world to access these sites while North Koreans are firewalled. The underground online gambling and pornographic industry generates significant amount of revenue for the North Korean dictator who also uses his cyber cells for hacking and to carry out cyber attacks. This cyber cell in North Korea is responsible for generating more than $800 million in annual revenue and the online gambling industry generated a major portion of these funds.
North Koreans do not have the freedom to leave the country based on their own free will and must obtain permission from the state if they want to travel overseas. The authorities believe that because Ri Jong-chol plays a major role in running online gambling websites in North Korea, he was given permission to travel to Malaysia. He was staying in Malaysia and working with a supplement company in the country that dealt with herbal products. While the authorities are continuing to investigate and gather more proof, North Korea has come down hard on Malaysia and called for the release of those arrested.
The assassination has now created tensions between North Korea, South Korea and Malaysia. North Korea wanted a representative to be present when Malaysian authorities conducted the autopsy but Malaysia went ahead with the autopsy without any representatives and stated that the results were inconclusive and as a result will go ahead with a second autopsy. North Korea has categorically rejected the move to conduct an autopsy without having a representative present and said that it will not accept any of the findings. South Korea has also accused North Korea of carrying out a hit on Malaysian soil.
There are also rumors circulating that the assassination of Kim Jong-nam could have been carried out by the gambling mafia because Jong-nam's lavish lifestyle and extensive gambling in Macau could have got him into a deep hole with the mafia and if he was unable to pay up, they could have assassinated him. However the suspicion continues to fall on North Korea as Malaysian authorities have confirmed that the North Korean nationals who left the country were less than 50 metres away at an airport café watching the incident as Jong-nam was assassinated.