Supreme Court Justices Lean Towards New Jersey In First Hearing On Sports Betting Legalization
The Supreme Court heard the first set of arguments from New Jersey on why it wants the 1992 sports wagering, the Professional and Amateur Sports Protection Act (PASPA) to be revoked and also arguments from the defense. Based on the questions and comments from the nine Supreme Court Justices, it…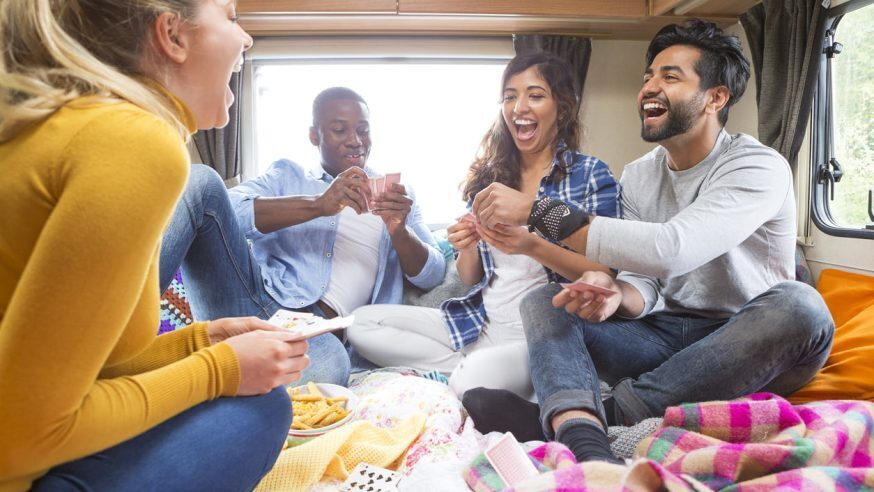 The Supreme Court heard the first set of arguments from New Jersey on why it wants the 1992 sports wagering, the Professional and Amateur Sports Protection Act (PASPA) to be revoked and also arguments from the defense. Based on the questions and comments from the nine Supreme Court Justices, it appears that they are initially leaning towards New Jersey and the legalization of sports betting.
New Jersey's History To Legalize Sports Betting
New Jersey will be very optimistic after the first session as the Garden State has campaigned for a number of years to get sports betting legalized. New Jersey decided to legalize sports betting in 2012 directly challenging the 1992 PASPA law and they were immediately opposed by the NCAA and the four major sporting leagues – MLB, NBA, NHL and NFL. The courts ruled against New Jersey and forced them to shutdown sports betting.
New Jersey tried a couple of years later by adopting a different approach. The state decided in 2014 to change its state gaming laws to allow sports betting to take place at its casinos and racetracks. Once again, a lawsuit was filed and New Jersey ended up on the losing side. New Jersey continued its campaign to push for sports betting and has challenged PASPA on 6 occasions and went all the way up to the 3rd Circuit Court of Appeals but lost yet again.
New Jersey finally managed to get the Supreme Court to agree to a hearing and it appears that the nine Justices are concerned about PASPA giving the Federal Government a commandeering position over the states with regards to sports betting.
Supreme Court Justices Grill Defense On PASPA
PASPA bans sports betting in the majority of states but there are a few exceptions. Nevada, Oregon, Montana and Delaware are not subjected to the sports betting ban. Justice Stephen Breyer came down hard on the defense and said that PASPA gave the Federal Government a commandeering position over the states in telling them what they can and cannot do.
Paul Clement, the former U.S solicitor general and now legal representative of the NCAA and major sporting leagues had to answer tough questions from Justice Anthony Kennedy. Clement put up a positive defense using the argument that the federal government wanted to remain the deciding authority when it comes to legalizing sports betting in different states in order to prevent interstate commerce.
Clement's defense was also questioned by Chief Justice John Roberts and Justices Samuel Alito and Neil Gorsuch. Once the session concluded, legal experts stated that the majority of Justices appeared to side with New Jersey and there is a possibility that a 6-3 ruling for New Jersey could be made next summer. These sports legal experts also stated that even if the Supreme Court does not agree to revoke PASPA, they could still issue a partial ruling that would allow New Jersey to offer sports betting.
American Gaming Association Supports New Jersey
The American Gaming Association (AGA) has continued to back New Jersey's push for sports betting legalization and has highlighted that the current illegal sports betting market in the United States is estimated to be around $150 million annually. Legalizing sports betting would automatically help reduce this illegal sports betting market and help bring in millions of dollars in gaming taxes for multiple states.
AGA President Geoff Freeman said that millions of Americans wanted to be able to wager on sports legally and it was nice to see Supreme Court Justices question the federal government's approach to commander the states.
Multiple States Ready To Launch Sports Betting Operations
New Jersey Governor Chris Christie was present during the Supreme Court hearings. Gov. Christie has confirmed that once a positive decision is made in favor of New Jersey, sports betting operations in the Garden State could be launched in two weeks.
There are 13 states that are reported to have passed gaming legislation that would allow sports betting to take place once PASPA gets revoked. These states want to cash in on the $150 illegal sports betting market and grab a piece of the pie. Connecticut and Mississippi are two of these states that have already approved sports betting and waiting for the Supreme Court to make a decision.