SugarHouse Casino Inaugurates First Ever Poker Night In America Poker Room
The SugarHouse Casino in Philadelphia opened its doors to the public back in September 2010 and has built a strong reputation for itself over the years, winning the award for the 'best place to work' at for five consecutive years. The casino currently offers patrons 103 table games…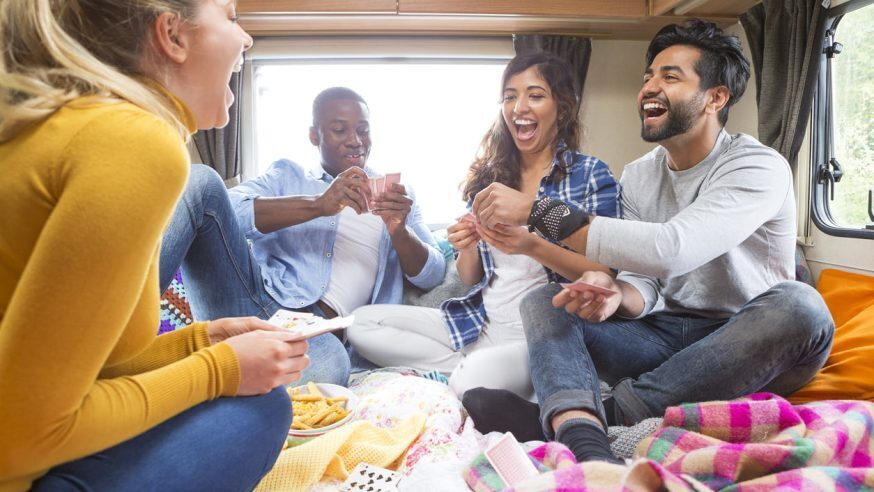 The SugarHouse Casino in Philadelphia opened its doors to the public back in September 2010 and has built a strong reputation for itself over the years, winning the award for the 'best place to work' at for five consecutive years.
The casino currently offers patrons 103 table games and 1,891 slot machine games. The SugarHouse casino has decided to expand its poker offerings by launching a brand new poker room that will cover 6,000 square feet and have a total of 28 poker tables. The new room will be promoted as the first ever Poker Night in America (PNIA) room and will be inaugurated on March 23.
Click Here For Sites Still Accepting USA Player
There will be a number of well-known dignitaries at the event including poker room ambassador Matt Glantz and Philadelphia legends Vince Papale and Dick Vermeil. The casino will also launch its first ever "SugarHouse Poker Night Classic" which will commence on March 23 and finish on April 11. The TV crew from PNIA will be present on April 11 to film the final table of the main event and will also tape high stakes cash action that will feature a number of prominent poker professionals including the current World Series of Poker (WSOP) main event champion Joe McKeehen who is also from Philadelphia.
In a statement, Wendy Hamilton, general manager of SugarHouse Casino said "Being the first-ever Poker Night in America Poker Room is a big honour for the SugarHouse team. In addition to continuing our high-caliber tournaments, poker fans will get to see some of the game's best players here in Philadelphia."
Sugarland Casino has planned a special meet and greet meeting during the inauguration ceremony where fans and patrons will be able to meet Papale and Vermeil. The first 100 players who sign up for the "SugarHouse Poker Night Classic" will also be eligible to receive special welcome prizes.
The tournament will start with buy-ins as low as $95 ($80 buy-in and $15 entry fee) and the main event will have a buy-in of $1,100 ($1,000 buy-in and $100 entry fee). To find out more information about the schedule of events, players can visit the official website at www.sugarhousecasino.com
The new room will feature a total of 252 poker seats and all seats have been equipped with charging facilities to enable players to chair their smartphones and iPads without having to leave their gaming table.