Steve Wynn Claims Nevada Gaming Regulators Not Authorized To Go After Him
Gaming regulators in Nevada cannot impose punishments against Steve Wynn as he already severed ties with Wynn Resorts, the company he founded. The casino tycoon says Nevada regulators cannot continue to pursue legal action against him as he is no longer active in the state's gaming industry. This is the…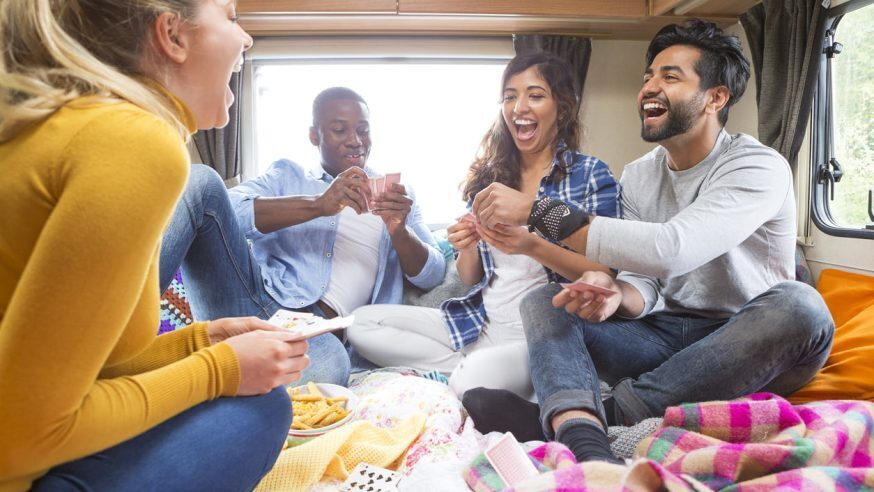 Gaming regulators in Nevada cannot impose punishments against Steve Wynn as he already severed ties with Wynn Resorts, the company he founded. The casino tycoon says Nevada regulators cannot continue to pursue legal action against him as he is no longer active in the state's gaming industry. This is the main argument in a 25-page response filed last week by the former casino mogul's legal team against a complaint lodged against him by the Nevada Gaming Control Board (NGCB) in October.
An attorney for Wynn said the Nevada Gaming Commission and the NGCB no longer have the authority to discipline the former CEO as he already left Wynn Resorts. Furthermore, allowing such actions would only give regulators the lifetime power of imposing massive fines and sanctions against any individual who held a gaming license at some point in their life and career.
Acting for Wynn, lawyer Don Campbell said this concept is beyond the gaming regulators' statutory authority and clearly did not gain approval from the Nevada legislature.
On October 14, the NGCB alongside gaming commissioners, sought for Wynn to be formally declared absolutely unfit to receive any gaming license from the state. This stemmed from a series of sexual harassment allegations against the former Wynn Resorts CEO which made headlines in early 2018.
The Fall of Steve Wynn
In January 2018, the Wall Street Journal published a story detailing sexual harassment committed by the former Wynn Resorts CEO against his former employees. The story highlighted personal testimonies of Wynn's alleged victims whom he forced to perform sex acts on him. With the allegations quickly attracting media attention, Wynn resigned from his post in February of the same year, though he has continued to deny the sexual harassment accusations against him.
Wynn's attorneys said the former executive's resignation was not an indication of owning up to the allegations, but rather a means of preserving his company and spare its shareholders from further damage caused by "false statements".
The 77-year-old is still being haunted by sexual misconduct complaints, with the latest being filed just in September of this year by nine women employees who worked as manicurists and make-up artists for the company.
NGCB Seeks Extra Fines
In its October complaint, the NGCB has requested the Gaming Commission to impose another fine against the former executive as an individual for five counts, including one in relation to Wynn's refusal to attend an investigative hearing scheduled in September. The board argued Wynn's failure to show up at the hearing impeded its ability to carry out a full and thorough investigation into the sexual harassment allegations against him.
Wynn's Lawyers Address Complaint
In the response, Wynn's lawyers addressed the issue, saying that while Wynn declined to appear before the hearing, he initially expressed willingness to cooperate with the investigation by answering inquiries in writing. The lawyers said they had reached out to the board in August about Wynn's intentions, but it proceeded to schedule an interview in September. When Wynn's lawyers reiterated through a letter that the 77-year-old would only respond to written inquiries, the board did not issue any reply.
The filing added that Wynn was dealing with several lawsuits and thus he needed to be careful with his steps as he tries to vindicate his name.
Wynn's lawyers sought to dismiss the complaint, citing that Wynn is no longer within the remit of the gaming regulators as he is no longer connected to the state's gaming industry. But the filing also indicated that Wynn might agree terminate his involvement with the Nevada gaming industry once and for all, as requested by regulators.
In February 2019, Wynn Resorts was hit with a record-setting $20 million fine by the Nevada Gaming Commission over sexual misconduct committed by its founder. Gambling regulators in Massachusetts also released a similar ruling and imposed a $35 million levy against the company for concealing Wynn's sexual harassment accusations, though the firm was allowed to retain its license for its new Boston casino which opened in June.
Motion to Dismiss Could Take Place in December
Campbell said the actions of Nevada's gaming regulators point to a deliberate desire to force Wynn to shell out some sort of an "exit tax" to permanently part ways with the state's gaming industry.
The gaming board should issue a response to Wynn's motion to dismiss on or before November 27. A hearing could then take place on December 19, still subject to the commission's discretion.