Stephen Chidwick Tearing Up 2019 US Poker Open As Strong Run Continues
There are many sportsmen and women out there who are superstitious with their rituals and some believe that there are certain locations or arenas which bring out the best in them. It is hard for them to point out what makes a certain location special or forces them to go…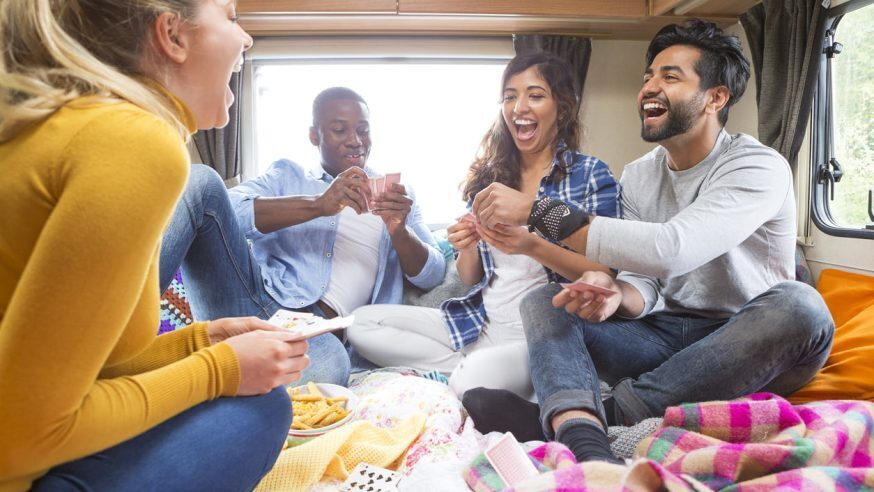 There are many sportsmen and women out there who are superstitious with their rituals and some believe that there are certain locations or arenas which bring out the best in them. It is hard for them to point out what makes a certain location special or forces them to go to another level in their performance but it just happens.
Whether that is luck, superstition or just plain destiny – it is hard to tell. What one can clearly tell is that US Poker Open is a favorite hunting ground for British poker pro Stephen Chidwick.
US Poker Open – Dominated By British Poker Pro
The US Poker Open launched in 2018 and Stephen Chidwick had a phenomenal run winning back to back events and doing well at just about every event he took part in. During his 2018 run, he beat a number of phenomenal poker players including Daniel Negreanu and Justin Bonomo.
He finished at the US Poker Open Champion and took home $1,256,650 in prize money for winning 2 out of the 8 events along with second, third and fifth place finishes in three other events.
With such a phenomenal run in the inaugural US Poker Open, the British poker pro wasn't going to miss the second edition in 2019. This year, it wasn't exactly a surprise to see Chidwick back in action and once again dominating the tables at the US Poker Open.
Another Good Run At 2019 US Poker Open
Chidwick has played the first six events at the 2019 US Poker Open and once again has proven that he is the man to beat. He won two out of the six events and made the final table in the other four, finishing in sixth, third and second places to once again see his prize money sky-rocket.
He won the first event of the tournament when he took down the $10,000 NLH event and won $216,000. He would go on to win event number 6 which was the $25,000 Pot-Limit Omaha which saw him take down 38 players and win $351,000. He had to take down some tough competition which included Anthony Zinno, Tom Marchese and Cary Katz who finished in second place.
Chidwick's strong run in the first six events has seen him rise to the top of the leaderboard with 540 points. There are still four events left in the tournament and you can bet Chidwick is going to do his best to top his 2018 US Open Poker run. He will have to win atleast one of the other four events if he is to surpass his 2018 prize winnings at the tournament as he has currently won $705,950 so far.
Chidwick: Number One Poker Pro In The UK
It is amazing to see that a poker player can have such a strong run at certain poker tournaments. Chidwick cashed out with more than $1 million in prize money from the tournament in 2018 and he is well on his way to repeating that feat in 2019. Even if he does not cross the $1 million market in tournament winnings, he has still done very well for himself going into 2019.
The British poker pro now has more than $22 million in career prize money which makes him the number one poker pro in the UK in terms of career prize money and number 18 on the All Time Money list. His best live cash has been a whopping $1.5 million payout and his Global Poker Index ranking is number 2.
Chidwick also plays online poker when he feels like it and has done well for himself accumulating more than $5 million in online poker winnings. He has done incredibly well for himself on the poker circuit during the last few years and his performances at high stake games has seen him quickly rise to the top of the All Time Money list.
He admits that rankings and awards such as 'Player of the Year' mean something to him and pushes him to do better. Chidwick will want to take his good form at the US Poker Open and take it with him to the 2019 WSOP where he will look to dominate high stake poker events and hopefully win the Main Event!