Stephen Chidwick Poised To Take US Poker Open Trophy After Back-To-Back Wins
British poker pro Stephen Chidwick is now the favourite to take the U.S Poker Open championship trophy after a back-to-back win at Events #3 and #4 at the high-roller US Poker Open (USPO) series at the Aria Resort & Casino in Las Vegas. Chidwick's Poker Career Going The Right…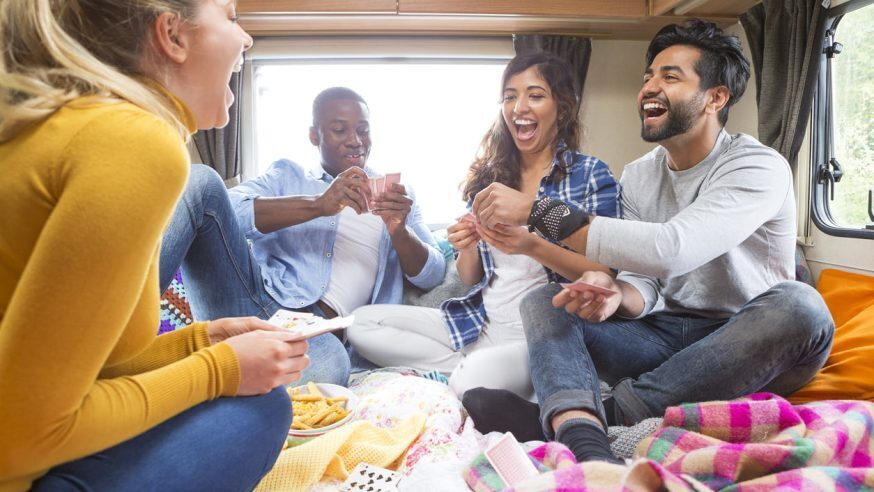 British poker pro Stephen Chidwick is now the favourite to take the U.S Poker Open championship trophy after a back-to-back win at Events #3 and #4 at the high-roller US Poker Open (USPO) series at the Aria Resort & Casino in Las Vegas.
Chidwick's Poker Career Going The Right Way
Chidwick has been cited by many pros as one of the best all-around players in the online and live circuits and is considered one of the best poker players in Europe. His total prize money now stands at $10,839,863 which puts him in 2nd place on England's All Time Money list.
Before playing at the USPO, Chidwick had a very good 2017, mostly cashing in high-roller games. Some of his highlights from 2017 include a whopping $813,144 cash at the €25,500 No Limit Hold'em during PokerStars Championship Barcelona, a $322,560 win after placing 3rd at the $ 48,000 + 2,000 No Limit Hold'em – Super High Roller during the Aria Super High Roller 18, and $366,500 after winning the $25,500 No Limit Hold'em at the PokerStars Championship Panama.
Despite playing on the circuit for over a decade, Chidwick has yet to secure a prestigious poker bracelet. But all this could change at the USPO, which is currently being dominated by the 28-year-old pro.
Chidwick Has Back to Back Wins
At the $25,000 + 1,000 No Limit Hold'em Event #3 which took place on Monday, Chidwick was able to place outlast his competition and finish in first place taking home $374,000. He had to overcome some of the top pros in the game including American Keith Tilston and Canada's Daniel Negreanu. The head to head between Tilston and Chidwick at the final table was quite tough since their stacks started almost identical when the heads-up began. Although Tilston took the edge for the first few hands, Chidwick made a huge comeback in the end to take the event.
After Chidwick's victory in Event #3, he continued on his momentum and entered late at the $25,000 + 1,000 Mixed Game Championship Event #4. Player after player flopped at the final table and in the end it pitted Chidwick against American Chris Vitch. Just like Event #3, the heads-up between Chidwich and Vitch started with both at almost identical stacks. But after a tense and all-in hand, Chidwick's king was enough to finish the game and win $382,500. Chidwick was able to outlast 45 entrants in the 13-hour high-roller Event #4 which included the likes of Chris Vitch and Isaac Haxton.
Chidwick's back-to-back victory at two consecutive events has secured him the top spot in the current USPO standings with $810,900 in total earnings. After Event #4, right behind Chidwick are Vitch at $247,500 and Tilston $242,000. Negreanu is in fourth place with $221,250 in winnings.
The two back to back events must have been incredibly tiresome for the UK poker pro but winning both events has kept him in high spirits. In a statement, Chidwick said, "I'm just running on caffeine and adrenaline right now. I'm pretty happy how I played today. I really enjoyed the atmosphere; it was a very fun experience."
Event #5 just concluded and Ben Tollerene emerged as the winner taking home $187,600 win. This means that there is still no one pushing hard to toppled Chidwick from the number ones spot on the leaderboard. Chidwick is poised to claim the championship trophy but he knows it is still not certain, especially since the $50,000 Main Event is coming up. Stakes are especially high at the Main Event—other than the fact that's it's literally a high-roller main event—since Negreanu is currently working hard to win a bet he placed on himself.
USPO Main Event Will Be Very Interesting
Before USPO started last week, Negreanu went to Twitter to openly bet $50,000 on himself that he'll win the USPO championship trophy. When Daniel Negreanu tweeted about the open bet on January 30, Betclic Ambassador Pollak Benjamin was one of the first to take him on. Now at fourth place, Negreanu will have to work extra hard if he wants to win the trophy and his bet.
As of this writing, the $25,000 No Limit Hold'em Event #6 is currently in play, where one player was sent to the hospital for a medical emergency. No details have yet been revealed apart from Negreanu's tweet that said the players decided to give the player back his $25,000 buy-in for his hospital bills.
After Event #6, the players will be heading to $25,000 No Limit Hold'em Event #7 on February 8 to 9. The much-awaited Main Event will be held from February 9 to 11, which will determine whether Chidwick will continue his streak and emerge with the USPO championship trophy.