Stats Show More Women Are Now Playing Poker
Women account for a tiny proportion of the poker world, with the game still very much dominated by men. Even so, advocates of women in poker and the industry in general are continuing to work hard to address the existing gender disparity in the game. Long-standing efforts to attract new…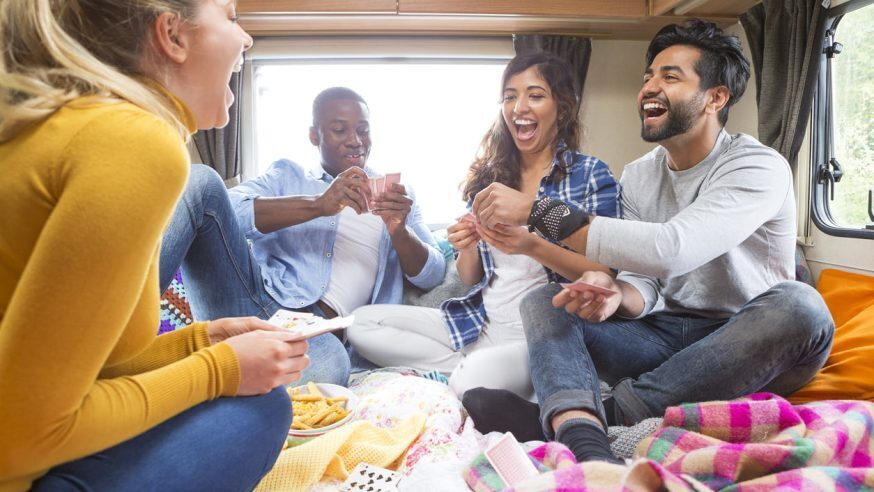 Women account for a tiny proportion of the poker world, with the game still very much dominated by men. Even so, advocates of women in poker and the industry in general are continuing to work hard to address the existing gender disparity in the game. Long-standing efforts to attract new female players into the game are now starting to pay off as new research suggests that more women have played poker over the past year.
More Women Are Playing Poker
Results of a study conducted by PR firm Hatch and online poker operator 888poker show that the number of new female players across Britain has increased by 22% in 2021, with their male counterparts making up only 14% of new player buy-in.
Similarly, there have been more women playing the game in the past five years at 23%, higher than men who accounted for 22% of new player buy-in.
Casual Games Popular Among Female Players
The new research also shows that female players are playing a wide range of formats, though most women (48%) choose to play casual games with friends and family. The same format is preferred by 54% of men.
Apart from casual games, many women also like to play online cash games (37%). The format is more popular among female players than their male counterparts (35%). The other formats preferred by women include organized cash games, live tournaments, and free mobile apps.
Women play poker for many different reasons. 58% said they play poker because it's a fun and social game. There are also those who believe the game is easy to learn (37%), while some (33%) play the game because of its earning potential.
According to 888poker, the latest research shows that more females are opting to play poker over the past five years which is an indication that the tables are now turning. That's despite the fact that 31% of women still haven't tried playing in any competitive format.
Special Poker Events to Mark International Women's Day
News of more women playing poker is a positive development for the industry especially as it marks International Women's Day which is celebrated across the globe every year to commemorate the achievements of women in various fields.
Poker operators are celebrating the occasion by holding special tournaments, one of them is GGPoker.
For the second year in a row, GGPoker has joined forces with the Fantastic Ladies in Poker (FLIP), a female-focused player community headed by Daiva Byrne who currently acts as the site's outreach and community advocate.
GGPoker and FLIP's International Women's Day celebrations will culminate in a special Bounty tournament on March 8 which features a buy-in of $25 and a guarantee of $50,000. GGPoker already hosted a series of freerolls exclusive for FLIP members from March 1-7 in the lead up to the big event.
The Bounty tournament will be participated in by FLIP streamers, ambassadors, and moderators, including Byrne, who will carry bounties on their heads. Whoever takes the bounty will win a $150 ticket into the GGMasters Overlay Edition which will run on GGPoker on March 20. The tournament features a massive guaranteed prize pool of $5 million.
There will also be a live poker event in the UK which will be sponsored by GGPoker and FLIP still as part of their International Women's Day celebrations. So as not to be in conflict with the online event, the live tournament is scheduled to take place on March 13 at the Manchester 235 Casino. The winner will take home a $2,500 package to the 2022 WSOP Ladies Event in Las Vegas this summer.