Stars Group Registers Strong 3Q Results And Looks To Raise $2.5 Billion For Mergers And Acquisitions
The Stars Group formerly known as Amaya Inc. recently reported strong third quarter results as online poker, online casino and sports book revenues climbed to boost the overall growth of the company. Third Quarter Results Stars Group saw revenues increase by $329.4 million for the quarter…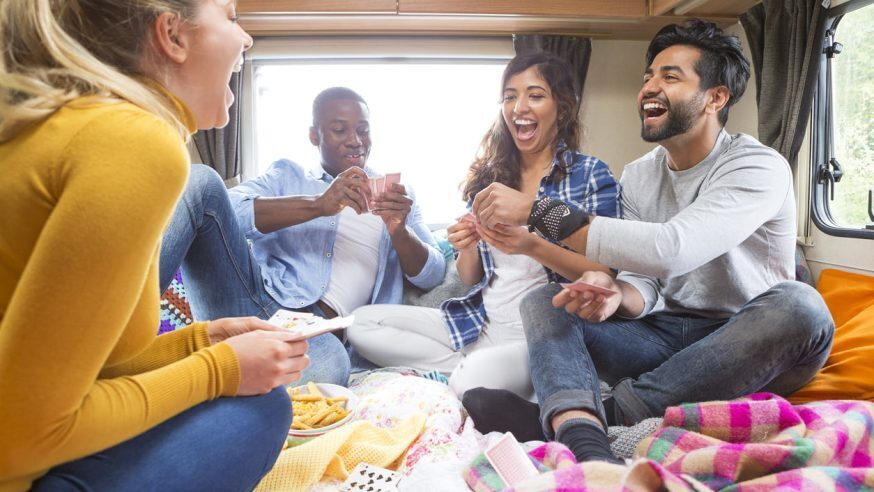 The Stars Group formerly known as Amaya Inc. recently reported strong third quarter results as online poker, online casino and sports book revenues climbed to boost the overall growth of the company.
Third Quarter Results
Stars Group saw revenues increase by $329.4 million for the quarter which was a 22 percent increase compared to the third quarter in 2016 while Earnings Before Interest, Taxes, Depreciation and Amortization (EBITDA) went up by $155.8 million year-on-year, which was a 26.5 percent increase.
The Canadian based company is the parent company of PokerStars, the biggest online poker website in the world. The Stars Group has relied heavily on online poker to generate the majority of its revenues in the past but in the last 24 months has made a push to develop new income streams and has invested heavily into developing its online casino and sports book businesses. Those efforts have repaid the company very well as CEO Rafi Ashkenazi has stated that the company's online casino and sports book offerings have now started to dominate the global market.
Stars Group reported that their online poker revenues for the third quarter went up by 12.5 percent ($221.4 million) while it's online casino and sports book revenues increased by 48 percent ($95.2 million). The company has the biggest online gaming player database in the world and it continued to grow during the third quarter by 2.1 percent (2.1 million new users). Online poker brought in the majority of these new players which accounted for nearly 2 million, sports book brought in 270,000 new players which was a14 percent increase and online casino saw an increase of 553,000 players which is around 20 percent in new player registrations.
Merger & Acquisition Focus
The Stars Group has confirmed that it is seriously looking for new mergers and acquisitions that will help the company increase its presence across the globe and expand its online gaming offerings. The Stars Group tried in 2016 to move ahead with a potential merger with UK bookmaker William Hill but had to drop those plans after a major shareholder of William Hill decided to object to the merger.
Since then the Stars Group has focused on developing its own offerings and has not engaged in any merger and acquisition (M&A) plans. However the company has once again expressed its interest in new M&A opportunities and will seek to raise $2.5 billion in capital to help the company be ready for future M&A opportunities.
In a statement, Ashkenazi said "Our operations and management continued to perform in the third quarter, delivering strong year-over-year growth bolstered by the launch of Stars Rewards. To build upon these achievements, we plan to focus on reinvesting in our core products and increasing our investment in marketing for the remainder of 2017 and into 2018 while continuing to explore further growth opportunities."
The Stars Group had accumulated a massive amount of debt to the tune of $3.5 billion and one of the key objectives of the company was to reduce its debt. The company has successfully managed to slash its debt by nearly half a billion in the last 12 months and is now reported to have around $255 million in capital. Stars Group now has the confidence to pursue new M&A's and Ashkenazi has confirmed that the company is already in talks with a few companies but did not confirm their names.
There is a strong possibility that the Stars Group might once again renew talks with William Hill to see if a potential merger could take place. The United Kingdom is cracking down on fixed-odds betting terminals (FOBTs) which will significantly dent the revenues of betting houses such as William Hill and make conditions more favourable for a potential merger with the Stars Group.
Pennsylvania Push
The Stars Group has also confirmed that it is very interested in entering Pennsylvania which recently legalized online gambling in the state. The company's chief legal officer Marlon Goldstein stated that the company was doing its homework and would soon apply for an online gaming license as well as look at potential partnerships in the state. PokerStars has been one of the major forces in the campaign to legalize online gambling in America.