Stacey Breslin Turns Poker Hobby into WPT World Championship Seat
Stacey Breslin is like most poker players around the world. She holds down a full-time job. She's a family woman with a spouse, kids, and even grandchildren. She grew up playing card games, board games, video games – anything to keep the family competitive. Poker was one of those activities…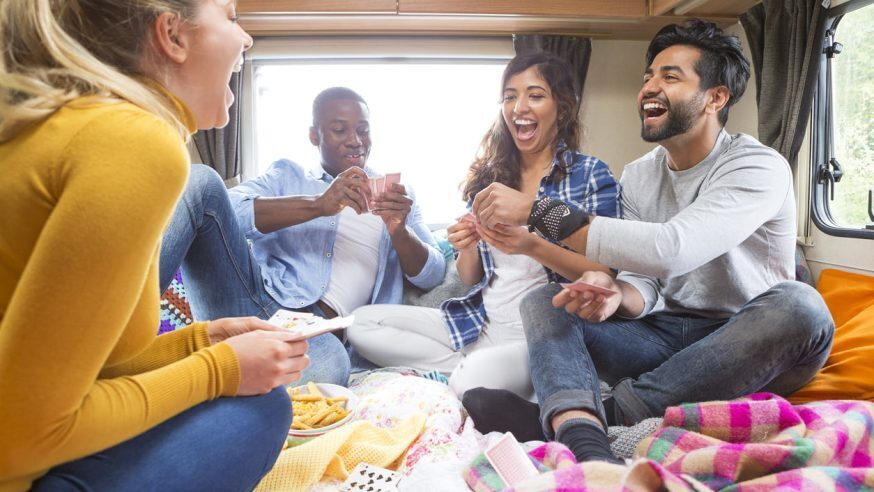 Stacey Breslin is like most poker players around the world. She holds down a full-time job. She's a family woman with a spouse, kids, and even grandchildren. She grew up playing card games, board games, video games – anything to keep the family competitive. Poker was one of those activities that she extended outside of her familial walls. She now plays in three separate poker leagues, deals poker for two other leagues, and plays on ClubWPT regularly.
As with most recreational poker players, Stacey loves her poker but lives a full life away from the tables.
At just 52 years young, as she puts it, Stacey is married to Michael. They came together a dozen years ago, she and her three children to blend with Michael and his two children. They now have a combined six grandchildren ranging from 12 years old to just a few weeks old. And fur baby Maxie Mae rounds out the family.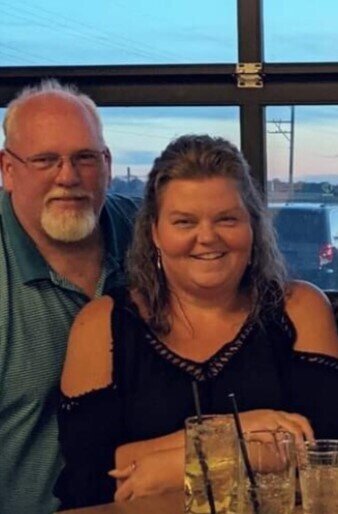 Stacey also puts in a hard day's work in product management for Follett School Solutions. It's a full-time job with a company with which she's worked for 31 years. And she'll be there until she retires in the next decade.
That's not to say that her life wouldn't change if she won the WPT World Championship Main Event. But Stacey does note that she loves being a part of a company that contributes to the education of children. And she'll be looking for something to do after retirement. "My children always called my poker playing my 'part time job,'" she said. "So, maybe after retirement, it can become my 'full-time job.'"
Right Place, Right Time
Stacey is a regular on ClubWPT, the subscription arm of the World Poker Tour that offers online poker for players in America. Players pay a membership fee and compete for prizes, including seats into WPT tournaments. That fee to be a Diamond member of ClubWPT is less per month than she would spend driving to a casino and playing there. She now plays online almost daily.
On Sunday, September 20, she played the Andrew Neeme World Championship Bounty tournament on ClubWPT. It was a freeroll, offered through her membership, and she competed against 2,107 other players.
She won.
The prize? Stacey won a $12K WPT World Championship Passport. It came with a seat to the WPT World Championship at Wynn in December worth $10,400, along with money for travel and accommodations.
🎉 What a night for @ClubWPT members! Great play all around – congratulations to both our members on their outstanding results!
🥇Stacey Breslin "Stacey2626" took down $12K @WPT World Championship Passport
🥈Tim "DrHope" for busting Andrew and winning $2.5K WPT® Prime Passport pic.twitter.com/znqQ3n4nls

— ClubWPT (@ClubWPT) September 26, 2022
Stacey and Michael are already preparing for the trip. Her husband is a Marine who doesn't like to gamble, but her "poker husband" Jim Broderick is going to meet them there as well. And if/when she makes the final table, she had other friends planning to fly out on a moment's notice to support.
Venturing into High Stakes
It's not that Stacey hasn't played tournaments in the past. She has been to Las Vegas for series like the World Series of Poker, but her buy-ins usually remain at $1K or less.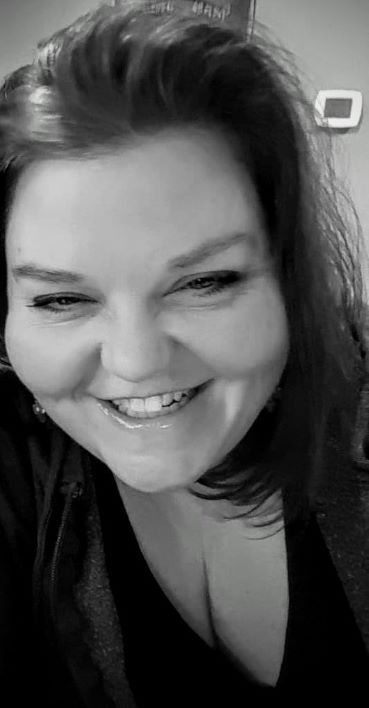 In December, she will play a $10K buy-in event for the first time. She talked about the range of feelings:
"I am a bit nervous and beyond excited to be playing in the $10K. There are no words to describe it. For others, this is just another high stakes game they are playing; they may even reenter because they can. Most of us have a limited bankroll and consider this a great opportunity just to win a spot to play an event like this. I am just grateful for winning my spot and having this opportunity that many other players may never get."
It's a good thing that she knows poker well, which helps at any level. It's also a positive to have friends in her poker leagues who do have experience playing at higher levels. And she is pulling out all the stops to prepare on her own. She's going over poker booms she read in the past, and she added ClubWPT on Discord and Twitter, playing as much as possible.
When she gets to Las Vegas, Stacey will be focused and ready. And she won't be playing just to make Day 2 or make the money.
"My goal is to win. It is the same mentality I had the day I played the tournament to win the Main Event seat. So, I have to stay positive and focus on that goal – one hand, one table at a time."
Bigger Picture
Stacey will be focused on the Main Event, and rightly so.
Meanwhile, the World Poker Tour will be watching her and all of the qualifiers. Hundreds of players around the world will be eyeing the prize pool, which will be at least $15M and could go higher…much higher.
The @WPT World Championship is coming to Wynn Las Vegas this December!

For preferred hotel rates, please visit https://t.co/hMORoqcuJl pic.twitter.com/xclXq4v9NI

— Wynn Poker Room (@WynnPoker) September 16, 2022
This year was full of milestones and changes for the World Poker Tour.
Most significantly, this was the 20th season of the World Poker Tour. That's quite a birthday for a poker company that has had to endure everything from Black Friday (when most online poker left the United States) to the pandemic (when live poker shut down for months – and in some casinos' cases, more than a year).
This was also the first year that the WPT coordinated a season with the actual calendar year. And the World Poker Tour took on ambassadors, from Steve Aoki to Doyle Brunson and including star vloggers Andrew Neeme and Brad Owen. The company rebranded WPTDeepStacks to WPT Prime. Both the Main Tour and WPT Prime added new stops.
And all of this took place under new ownership, as Element Partners bought the World Poker Tour in 2021.
One of the aforementioned new stops is a big one. The season-ending and year-ending WPT World Championship returns to its former prominence…only bigger. It returns to Las Vegas as well. And it will do so with a new casino partner in Wynn Las Vegas.
The full schedule boasts of 23 official events in the festival, most offering guaranteed prize pools. Among those events, there are several highlights:
December 8-19: $1,100 buy-in WPT Prime Championship (3 flights, $2M GTD)
December 12-20: $10,400 buy-in WPT World Championship (3 flights, $15M GTD)
December 16-18: $1,100 buy-in Ladies Championship ($200K GTD)
December 16-19: $1,600 NLHE Mystery Bounty (3 flights, $2M GTD)
The final tables of the first three of those, excepting only the Mystery Bounty, will play at the HyperX Esports Arena in Las Vegas at the end of the series.
Will Stacey Breslin be there, at that Main Event final table? If she has anything to say about it, the answer is a resounding yes.
The WPT World Championship at Wynn Las Vegas Features a Record-Setting $15,000,000 Guarantee with Plenty of Ways to Qualify! @WynnPoker

Festival Dates🎉:Dec 1 – 20
WPT World Championship🏆:Dec 12 – 18

More Info: https://t.co/9kWUR0r2oz
How to Qualify: https://t.co/2UpVfj2o0Z pic.twitter.com/Dq1sgNFOLi

— World Poker Tour (@WPT) August 20, 2022