Springfield Mayor Labels East Windsor Casino 'Glorified Slots Parlor' After Court Dismisses MGM Lawsuit
MGM Resorts had taken the Mashantucket Pequot-Mohegan company, (MMCT) to court as the company had received a license to build a third casino in East Windsor, Connecticut. The casino would pose direct competition to MGM's $950 million Springfield Casino Resort and MGM Resorts filed a case on the basis that…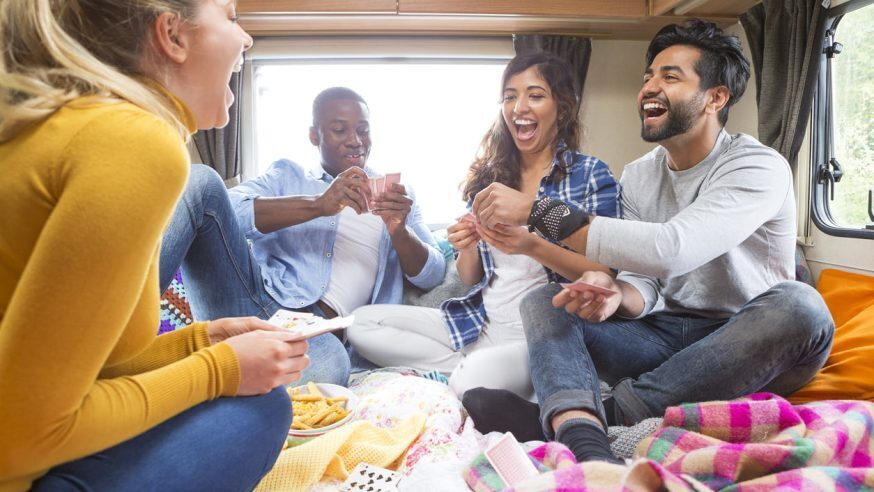 MGM Resorts had taken the Mashantucket Pequot-Mohegan company, (MMCT) to court as the company had received a license to build a third casino in East Windsor, Connecticut. The casino would pose direct competition to MGM's $950 million Springfield Casino Resort and MGM Resorts filed a case on the basis that Connecticut legislators awarded MMCT the casino license without going through a usual bidding process.
Court Of Appeals Sides With Connecticut
Connecticut legislators decided to approve the third casino license with the aim to stop gambling dollars flowing across the state-border into MGM Springfield and that posed a challenge to MGM Springfield as they were looking to capitalize from the Connecticut market. A Connecticut court had dismissed MGM Resort's lawsuit but MGM appealed the ruling in a 2nd U.S. Circuit Court of Appeals in Manhattan.
Earlier this week, the court of appeals agreed with the Connecticut court and once again dismissed MGM's lawsuit which claimed that Connecticut provided MMCT with special favors including allowing them to develop a third casino on non-tribal land. The court dismissed the ruling stating that while MGM claimed to be interested in bidding and securing a license in Connecticut, there was no actual evidence or documentation that MGM Resorts was serious about putting in a bid for the third Connecticut casino.
MGM Resorts did not let the court's decision deter them as the company stated that they would remain undeterred in pursuing their goal of having an equal right to compete in Connecticut. MGM is discussing the ruling and whether the company should continue to pursue a legal course of action.
Springfield Mayor Dismisses Connecticut Casino Threat
Springfield Mayor Domenic Sarno reacted to the court's decision stating that he wasn't perturbed about the East Windsor casino. The MGM Springfield casino is expected to open to the public in September 2018 and will create thousands of jobs in Springfield, boost visitor numbers and also provide the city with additional revenue in the form of gaming taxes.
In a statement, Sarno said "MGM Resorts International is a world-renown company and while I appreciate their continued belief and investment in our Springfield, simply put, their and my focus should and will be on what we can direct and control – continuing to put a first class resort establishment in Springfield. This in itself will quell any potential competition of a glorified slots parlor in a neighboring state."
East Windsor Too Close For Comfort
While Mayor Sarno has dismissed the East Windsor casino as being a glorified slots parlor, it appears that MGM Springfield does not hold that same view or else MGM would not have spent both time and money in pursuing a lawsuit against the tribal casino. The East Windsor facility is just 20 minutes away from MGM Springfield casino and it will most likely succeed in reducing the number of Connecticut gamblers who would have otherwise visited the MGM Springfield facility.
MMCT had taken a long time to decide on the location of the third casino as there were as many as 5 locations who were interested in playing host to the casino. However the East Windsor location was finalized by the Senate in May and MMCT was also happy with the decision as they felt that the city was very welcoming and it was also in close proximity to the Springfield site.
MGM Future Course Of Action
Legal experts believe that one of the reasons why the Courts threw out MGM's lawsuit was because it was filed too soon. Experts like Arthur Wolf, constitutional law professor at Western New England University stated that once the Connecticut governor signs off on the East Windsor casino, MGM Resorts would have a much better chance in pursuing successful legal action against Connecticut.
MGM Resorts could probably end up doing this because one of the statements in the recent ruling says that there is a possibility in the future that the East Windsor casino might cause harm to MGM Springfield. This conclusion by the Appeals Court gives MGM Resorts enough ground to file another lawsuit and be more positive this time around. As of now Connecticut Governor Dannel Malloy has not confirmed if he will approve the East Windsor casino.