Sportsbooks In Las Vegas Happy To See Floyd Mayweather Defeat Conor McGregor
The boxing match between Floyd 'Money' Mayweather and Conor McGregor was promoted as the 'money fight' as it was supposed to generate close to $1 billion in revenue – everything combined. The last time a boxing match generated so much hype was when Floyd Mayweather took on Manny Pacquiao but…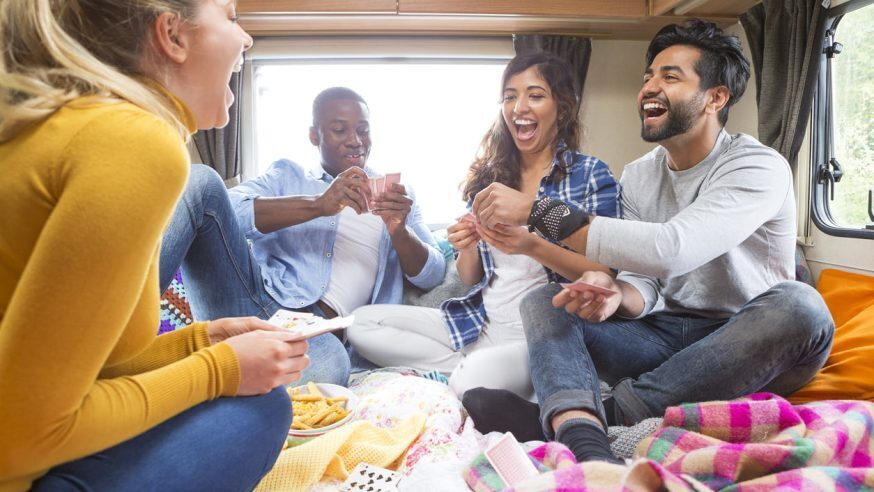 The boxing match between Floyd 'Money' Mayweather and Conor McGregor was promoted as the 'money fight' as it was supposed to generate close to $1 billion in revenue – everything combined. The last time a boxing match generated so much hype was when Floyd Mayweather took on Manny Pacquiao but this time around it was very different because a future hall of fame boxer was set to fight again an MMA star.
Conor McGregor had never fought a professional boxing fight in his life and made his debut against Mayweather – something that is unheard of in the boxing community. As a result, fans of the 'sweet science' called the match a joke and compared it to a David vs. Goliath matchup. The bookmakers also had the odds heavily in favor of Floyd Mayweather who had a spotless 49-0 record going into the McGregor fight.
McGregor Draws Massive Bets
Las Vegas bookmakers at one point had Floyd as the -2500 favorite but towards the end he was more towards the -500 mark. Conor McGregor had odds at one point of 7-1 but would later stabilize to 4-1. What surprised a lot of sportsbooks was that they received a flurry of bets on McGregor as from a ROI standpoint it made more sense to bet on McGregor than Mayweather. If one placed $500 on a McGregor victory and won, they were guaranteed $2,500 as a return – great odds.
During the lead-up to the August 26 fight, both fighters predicted that the fight would not go the distance. Sportsbooks offered a number of different bets such as winner of each round, how many rounds would McGregor last, win by KO, win by decision and win by stoppage. All of these different options allowed betters to win more money by betting on McGregor and the bets poured in. Bookmakers were concerned that they would have had to pay out a whole lot of money if McGregor did the unthinkable and blemished Floyd's perfect record.
McGregor started out really well and looked like he took the first three rounds as he was the aggressor. But as the fight started to go into the 8th round, McGregor appeared to run out of gas and became sluggish in his movements and his punches. Mayweather dominated the 9th round and in the 10th round the fight was stopped, giving McGregor his 50th win by technical KO.
Bookmakers Make Millions With Mayweather Win
Las Vegas bookmakers were thrilled to see Mayweather pull of another victory as it helped them make a lot of money on the fight. William Hill said that if McGregor managed to knock Floyd out in the second round as he had promised, they would have ended up losing millions of dollars. Sportsbook CG Technology said the company would have lost a million dollars if McGregor ended up winning. MGM Sportsbook reported one of their biggest boxing wins as did Station Casinos.
M Resort Does Not Allow Mayweather To Bet On Himself
There were reports that Floyd Mayweather wanted to bet on himself and put down $400,000 on him winning in 9.5 rounds – which is exactly what happened. Nevada Gaming Control or the Nevada State Athletic Commission do not have any rules that prevent a fighter from betting on themselves. Mayweather apparently went into Las Vegas's M Resort with $400,000 in cash but the sports book was concerned about Mayweather betting on anything that wasn't an outright win. Having had his bet refused, the champion boxer wasn't too impressed but was willing to place the same amount on him finishing McGregor by KO. However once again the bet did not go through as they kept him waiting a little too long which caused him to walk out the door.
McGregor Backers Burnt 
While Las Vegas sportsbooks made millions of dollars with the Mayweather victory, thousands of bettors from all over the world lost a lot of money due to the McGregor loss. William Hill's sportsbook in Nevada reportedly took in $60 million for the Mayweather vs. Paquiao fight in 2015 and reportedly doubled this amount for the Mayweather vs. McGregor fight – a new record for the sportsbook.
Those that bet on Conor McGregor lost a lot of money but the man himself – Conor McGregor will walk away with aleast $100 million even though he lost.