Singapore Authorities Crackdown On Illegal Mobile Poker Club And Arrest Players
Three poker players in Singapore have been charged for violating the country's Remote Gambling Act by creating their own online poker club using a mobile app. The trio invited friends and fellow players to join the club and play games in exchange for money. All of the accused initially played…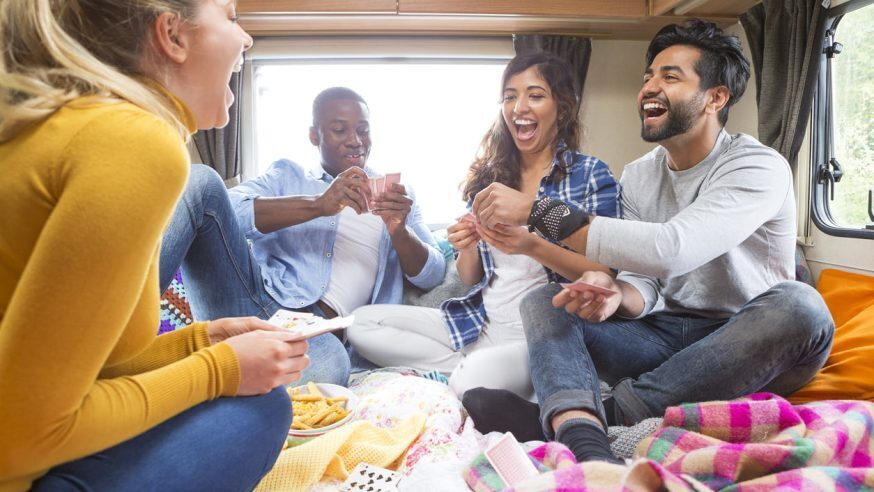 Three poker players in Singapore have been charged for violating the country's Remote Gambling Act by creating their own online poker club using a mobile app. The trio invited friends and fellow players to join the club and play games in exchange for money.
All of the accused initially played in a different poker club which was operated by one of their friends in 2018. But after a month of playing, they weren't making as much money and even suffered losses. They eventually decided to leave the club and set up their own.
Desmond Low Weimin (36), Benjamin Ong Jia Wei (31), and Serene Chan Li Shan (35) have been slapped with a three-month jail term and a S$20,000 fine as a result of their illegal practices.
Club Generated Over S$11, 000 in Total Bet Money Per Day
"All In Poker Club" was registered in June 2018 on the Pokerrr2 mobile app and operated for six months until December. Each of the accused acted as managers of the club, invited players, and ran games using virtual coins. They would then give updates to the players as to the settlement of their winnings and loses via a WhatsApp chat group. Monetary transactions were done through the online payment platform PayNow.
All three would alternately host games each day, catering to dozens of players, with total bet amounts reaching as much as S$11,682. All of the accused profited from their club's operations by charging a 5% fee on the total bet amount generated in each game.
The club had 60 to 70 members before the trio decided to close it down.
In handing down the charges, Deputy Public Prosecutor Joshua Lim stated that remote gambling is "pernicious" in that it is usually linked to other types of crimes. Furthermore, the illegal activity usually results in gambling addiction.
But lawyer for the accused Sara Ng contested the jail term punishment, saying it is not applicable in the case. She said her clients, who are white collar workers, created the poker club not for the sole intention of gaining profits from it, but mainly because they loved poker and enjoyed playing the game with their friends.
Ng said the $193 in tips received by each of the accused is "insignificant" compared to the huge amounts involved in more serious cases like illegal 4D or soccer bets.
But under Singapore's Remote Gambling Act, facilitating participation in any form of remote gambling activity is illegal and equates to a much harsher punishment of seven years, plus fines of up to S$500,000.
Asian Countries Struggling to Stop Online Gambling
Singapore is among the many Asian countries that prohibit online gambling. All forms of remote gambling activity are illegal in the country, under the Remote Gambling Act. The only operators exempted from this regulation are the Singapore Turf Club and Singapore Pools, both owned by the Singapore Totalisator Board.
The country does not allow any of its residents to participate in any gambling activity on the internet, facilitate others to do so, or transmit and receive bets online. Providing remote gambling services in the country is also against the law. Only licensed land-based operators are allowed to operate.
Neighboring countries like China, Malaysia, and South Korea also impose online gambling bans in their respective jurisdictions.
Asia is home to the largest gambling market in the world, and that's a given, considering that it is the biggest continent with the highest population. A significant portion of Asia's gambling market take part in online games, that's despite strict laws and remote gambling bans currently being implemented in most Asian countries.
Illegal offshore sites have made their way into Asia and many Asian customers play on these prohibited platforms regardless of the legal consequences.
The increased accessibility of the internet and the emergence of new technologies, coupled with the gamblers' desire to make money more conveniently allow these illegal activities to flourish. Despite continuous efforts to crackdown on remote gambling, Asian countries are still struggling to prevent their citizens from accessing illegal gambling sites.