Set Up Your Own Private Home Game With Betfair Poker
Private home games are a popular feature in the world of poker as it provides players with some level of exclusivity when it comes to playing online games and tournaments with friends and family. The feature allows you to invite only the people you personally know to join your…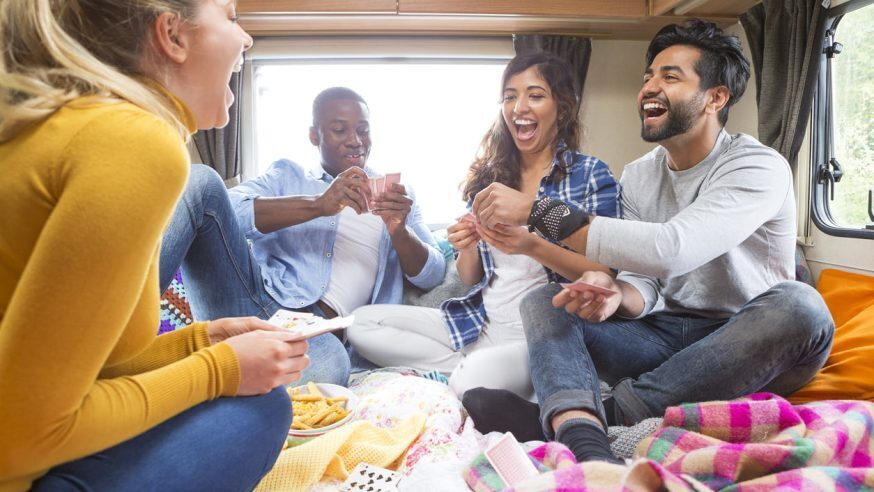 Private home games are a popular feature in the world of poker as it provides players with some level of exclusivity when it comes to playing online games and tournaments with friends and family.
The feature allows you to invite only the people you personally know to join your private games, thereby keeping your circle small and allowing you to enjoy some sort of "privacy" while having full control of the types of tournaments you'd like to set up. Moreover, it levels the playing field and protects you from random predatory practices.
Among the online poker sites currently offering private home games is Betfair Poker. The platform just launched the new feature earlier this year, in what can be considered a perfect timing for the site, as people have eventually turned to online entertainment while on home quarantine. So far, players at Betfair are enjoying the ability to set up exclusive cash games and tournaments with their friends, colleagues, and loved ones, with extra features to elevate the fun.
How To Set Up Home Games on Betfair
If you're interested to know how it's like to create and play private home games on Betfair Poker, the steps are fairly easy.
First, you need to sign up with Betfair Poker by downloading the software. After that, simply send an email to their support team (PBX@betfair.com), indicating the key details of the tournaments you'd like to create, including the maximum number of seats per table, buy-in amount,  format and structure, preferred name of the tournament, as well as how long the tournament will run (start and end date).
Within 48 hours, the Betfair team will set up the games for you and will give you a unique password which you will then use to invite potential participants to your private tournaments. You may access your own private game via the Betfair Poker lobby.
Positive Feedback
Those who have already tried hosting private games on Betfair have had some nice experiences competing with their friends. One customer shared he's been playing at the site for quite a few months now and have been hosting private tournaments with close buddies. The games have been set up quickly, just 24 hours after sending an email to the Betfair poker team.
They're playing two tournaments each week, mostly rebuys and add-ons, with participants coming from different backgrounds. One exciting feature they're currently enjoying during home games at Betfair is that they're allowed to initiate a video call, creating a warmer and more social atmosphere.
The tournaments are designed to include leaderboards with points being awarded to players according to their finishing positions. They have also set up a group on WhatsUp where they can access the latest updates and standings. The player shared that he and his friends are at different skill levels, but everyone is improving along the way. They are also enjoying the different formats available.
Demand for Online Home Games Rise Amid COVID-19
In a live setting, the games are usually held at home or in some private space where close acquaintances and loved ones gather together for fun and competition.
But when the coronavirus took over, mass gatherings were prohibited and people have been forced to limit all non-essential travel, making it impossible to organize private home games in land-based locations. Thankfully, online poker has provided an alternative avenue, which means players can still host the games virtually.
Make Your First Deposit and Earn A Welcome Bonus Plus Extra Perks
New depositors on Betfair Poker are entitled to a welcome bonus of up to €200, along with the chance to rack up a maximum of 35% monthly cashback. Status points will be awarded to you for every rake contribution and tournament fees you spend playing on the site. Not only that, you can enjoy extra perks if you become a Silver VIP or Gold VIP (you can hit these milestones by accumulating as many points as possible – 1,250 points per month for Silver, and 12,500 points for Gold).
You can even convert your Status Points into cash! Visit Betfair Poker now for more information.