Self-Exclusion Schemes Play Vital Role in Protecting Players From Gambling Addiction
Gambling addiction is a serious problem. It negatively impacts a person's physical, emotional, and mental health. While only a small portion of the gambling demographic succumbs to addiction, we must point out that it not only affects the problem gambler, but also the people around them. It can destroy…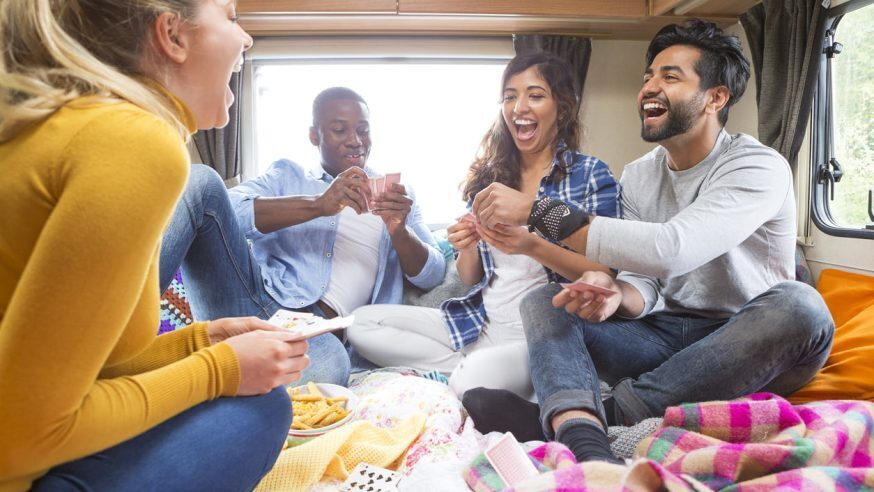 Gambling addiction is a serious problem. It negatively impacts a person's physical, emotional, and mental health. While only a small portion of the gambling demographic succumbs to addiction, we must point out that it not only affects the problem gambler, but also the people around them.
It can destroy families and relationships, and has been one of reasons why gambling addictions end their lives. This is why governments have, over the years, ramped up their efforts to promote responsible gambling and protect customers from the dangers of gambling addiction.
Self-Exclusion Schemes – GAMSTOP & Cooling Off Periods
In the UK for example, the Gambling Commission has put in place a self-exclusion scheme that covers all licensed gambling websites and operators in the country. GAMSTOP, which was launched in April 2018, helps users control their online gambling activities by allowing them to impose a "self-ban" for at least 6 months, up to 5 years.
GAMSTOP is operated by the National Online Self-Exclusion Scheme Limited, a not-for-profit organization in the UK. It acts as a central online tool for individuals who feel they are already overindulging and are beginning to experience the adverse effects of problem gambling.
Customers are required to register first to GAMSTOP before they can use the service, and registration is absolutely free. Upon signing up, users will be asked to provide key details including their contact information, address, and email ID. Once the registration is completed, they can then indicate how long the self-exclusion would take effect, with the options being 6 months, 1 year, or 5 years.
The self-exclusion request will be subject for approval from GAMSTOP which will come within 24 hours upon making the request. Once confirmed, the user will no longer be allowed to play or gamble in all of the licensed online gambling websites in the UK within their chosen minimum period, and they will be prohibited from cancelling the request.
Once the period has elapsed, the customer will need to reach out to GAMSTOP to regain access to the gambling sites. Failure to do so would mean the self-exclusion would continue.
Alternatively, gamblers may also set limits to their online gambling desires via the "cooling off" system. This program is currently adopted by online poker sites in the UK to allow players to self-exclude for a shorter period of at least 7 days. The self-exclusion can also last for a number of months, according to the customer's request.
Once the cooling off period is set and approved, the user will be blocked from accessing the poker sites and won't receive any marketing ads, including promotional updates and offers. The poker operators also make sure the customer won't be able to create another account whole the cooling off period is in effect. The self-ban request is also irrevocable.
Within the specified self-exclusion period, the player's account will be frozen, meaning they will not be able to make fund transactions. Customers may use these schemes on both the desktop and mobile phone.
Other Alternatives 
Apart from the self-exclusion schemes mentioned above, several other options are available to protect customers from the dangers of problem gambling.
One alternative is using a gambling blocking software called "Gamban". The tool was launched in 2015 and also does not require any fee. Players only need to install the software and provide the necessary details, and after that the tool will prevent the user from accessing multiple gambling sites.
Another option is the "BetBlocker". This service started and 2017 and has been managing and assisting customers with their online gambling complaints. You won't be asked to give any personal information, and the service is also available for free.
There's also the software program "BetFilter", developed by GPHP Group Limited, a programming and outsourcing company based in Hong Kong. It is compatible with several operating systems, including Windows, Mac, Android, and iOS. The tool has been helping problem gamblers for around a decade.
So if you feel you've been gambling and playing online excessively, it's about time you consider signing up to these self-exclusion schemes and restrict yourself before ultimately becoming a gambling addict.