Scott Wellenbach Explains His Habit Of Winning At Poker And Giving It All Away
In Jan 2019, Philadelphia native Scott Wellenbach won big at the PokerStars Caribbean Adventure (PCA) Main Event, finishing in third place out of 865 players. He took home a big prize which was a cheque for $671,000. That's the kind of money that poker players dream of winning…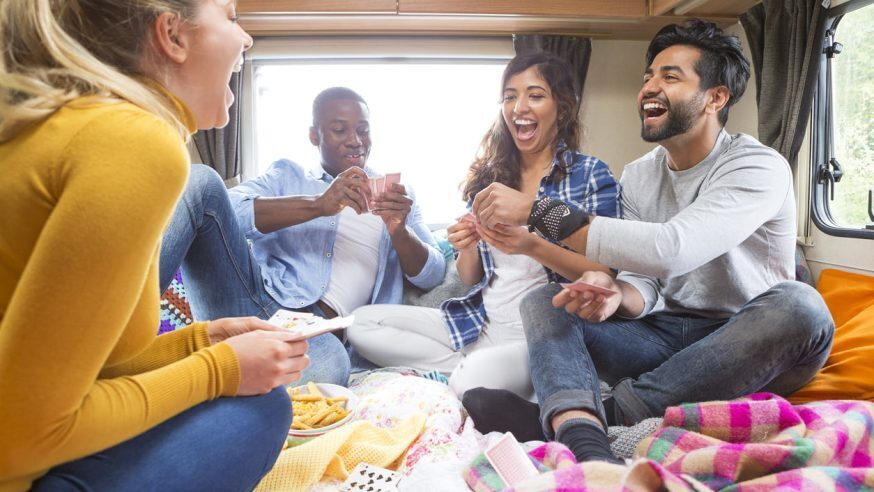 In Jan 2019, Philadelphia native Scott Wellenbach won big at the PokerStars Caribbean Adventure (PCA) Main Event, finishing in third place out of 865 players. He took home a big prize which was a cheque for $671,000.
That's the kind of money that poker players dream of winning but very few get to experience. While Wellenbach was happy with his win, the money did not get him over the moon.
The 67-year-old's PCA story is an interesting one – not only did he qualify for the tournament via an online satellite, he also vowed to donate all of his winnings to charity. Three months after winning the huge prize, Wellenbach is currently in the process of pledging the money to several organizations.
REG Charities Among Lucky Recipients
As of this writing, $100,000 of Wellenbach's winnings has already been allocated to a number of charitable organizations, including some Raising for Effective Giving (REG) charities such as Humane Slaughter Association and Against Malaria Foundation.
Traditional non-profit groups like Doctors Without Borders and Oxfam, as well as a couple nunneries in Nepal and many other charities based in Halifax will also get their share of the winnings. Within the next few months, the entire $601,000 will be distributed among the lucky recipients.
Wellenbach Does Not Need The Money
Wellenbach who also works as a Buddhist texts translator has been donating his poker winnings to charities – an act gaining quite a wide range of reactions from the poker world. When asked for the main reason behind his generous gesture, Wellenbach simply says he does it because he can afford to do so.
Wellenbach who now lives in Halifax Canada is a very content man. He says he has more than enough as of now and believes that he can help others with his donations. He is a widower with no children and has the basic necessities which are required: food, shelter and a car. He has made a number of good investments over the years and has never been one to overspend. As a result, today he is financially independent and with no family to provide for, he is happy to give away his winnings.
Wellenbach's work as a translator takes him to many different places in the world, including Nepal, China and Colorado. While his work keeps him busy, he still plays poker on the side and joins tournaments when his schedule allows him to.
How It All Started
Wellenbach's love affair with poker started when he was a kid. He would go on vacations with his extended family and would watch lifeguards playing poker in the beach hut. That's where his interest in the game began, though he was still too young to play. Wellenbach went on playing poker as a student during high school and university, even using his winnings to support his education. Since then, Wellenbach has been playing poker off and on his whole life.
Wellenbach would initially play with friends, but when he moved to Halifax in the 1980s, he found himself playing at local poker rooms, as well as online. He had a knack for online qualifiers, having won free seats to major tournaments by taking part in satellites. His first freeroll win came in 2010 via partypoker which earned him a trip to Las Vegas. In 2017, Wellenbach won three trips. His entry into this year's PCA Main Event was his eighth free trip.
Wellenbach enjoys playing poker with friends and at poker rooms during his travels, meeting many people from different corners of the world.
A Different Perspective
Most poker players focus on wining because they want a huge bankroll and also want to live a wealthy life. Most of these poker players cannot understand Wellenbach's mindset of winning and giving everything away. The thing with Wellenbach is that his habit of giving away his winnings started a long time ago.
He started doing it with small amounts and over the years as he won more, his habit of giving it all away continued. The poker pro realizes that he can accumulate all of his winnings and then have someone else give it away when he is no more or he can give it away while he is alive and watch his winnings make a difference in someone else's life!