Scott Blumstein Wins $8.15 Million After Winning 2017 WSOP Main Event
Poker players from all over the world flock to the World Series of Poker (WSOP) every year as this is the longest and richest poker tournament in the world. The WSOP has been around for decades and every year the guaranteed prize pool grows bigger and the competition has also…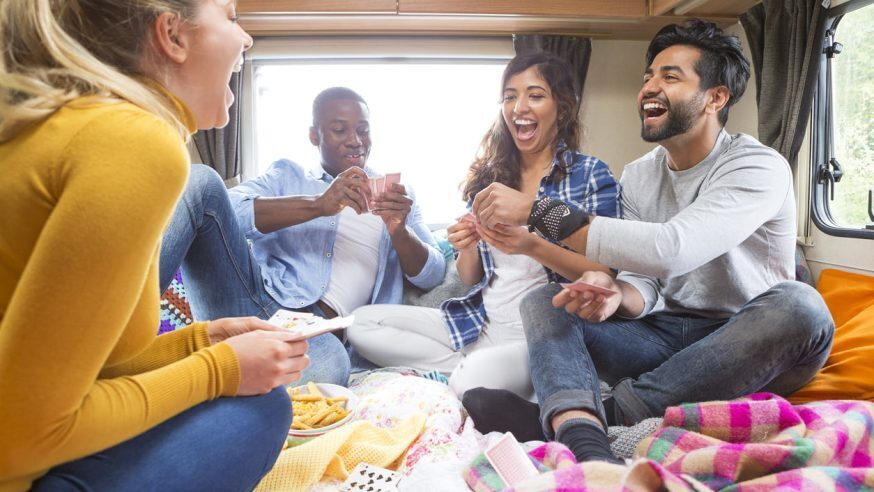 Poker players from all over the world flock to the World Series of Poker (WSOP) every year as this is the longest and richest poker tournament in the world. The WSOP has been around for decades and every year the guaranteed prize pool grows bigger and the competition has also become a lot more competitive over the years.
Blumstein Prepared In Advance For WSOP Main Event
That's one of the main reasons why New Jersey poker player Scott Blumstein decided to not take part in the majority of WSOP events and preferred to play online poker from New Jersey and prepare for just one event at the 2017 WSOP and that was the Main Event. Blumstein who plays for poker a living had not had much success playing live poker and made his living playing online poker as New Jersey is one of the three states in America to have legalized online gambling.
Blumstein knew that he needed to improve his health and concentration if he was going to do well at the Main Event, as this year there was no break for the final table which is usually scheduled in November. The 2017 WSOP Main Event had a buy-in of $10,000 and saw a total of 7,221 registrations and a guaranteed prize pool of $67,877,400.  The 25 year old poker pro was determined to make it big at the Main Event and told his friends in a show of confidence that he would win the Main Event.
Keeping in mind that Blumstein had never won any event at the WSOP, a boast of taking down the Main Event with over 7,000 players looked outlandish. However Blumstein made it to the final table of the WSOP Main Event and was the chip leader with 97,250,000. The finalists took a break for a couple of days and resumed action over the weekend to decide the eventual winner. Though Blumstein was the chip leader, it wasn't a given by any means that he would win the Main Event as there was some tough competition at the table with the likes of Antoine Saout, Benjamin Pollak and Ben Lamb.
Blumstein did not let the occasion or the big names at the table pressurize him into making mistakes. He leveraged the advantage he had being the chip leader and slowly watched the competition get eliminated one person at a time. In the end, it came down to him, Dan Ott and Benjamin Pollak. When Pollak was eliminated in third place, the only person that stood before his goal was Ott and Blumstein strategically started to take him apart before finishing with a river card that helped him win his first WSOP Main Event, coveted WSOP gold bracelet and $8.15 million.
Blumstein Will Not Let Money Get To His Head
In a statement, Blumstein said "I mean, is there a better way to win the Main Event than hitting a three-outer on the river? A normally inconsequential deuce just changed my life. I was mentally preparing for 40 big blind poker but the river was a deuce and the rest is history. I'm still in shock.  I thought I would get even more emotional that what I got in real time but it's just the best feeling, I can't even put it into words".
Blumstein said that winning $8.15 million was an awesome feeling but he would not let it get into his head and let his ego swell. Now that he has won one of the biggest live poker tournaments in the world, he would probably end up playing a little more live poker. However he hasn't made up his mind if he wants to continue to play more poker, go back to school or start a business.
The 26 year old Ott who finished in second place, took home a cool $.7 million and is very clear what he would like to do. He plans on playing at the 2018 WSOP and see if he can go all the way and win the Main Event. He is also planning on playing more live poker tournaments as this win will give him the confidence to play more high stakes poker. The French poke pro Benjamin Pollak who finished in third place took home $3.5 million.